Seattle Cider President Announces Departure
Caitlin Braam, the president of Seattle Cider Company and Two Beers Brewing, will depart the organization at the end of the month, Brewbound has learned.
Braam's departure comes less than a year after the two companies were sold to the Agrial Group, a French agri-business cooperative.
In a conversation with Brewbound, Braam said she was "ready for a new adventure," adding that the decision to step down was her own.
"I specialize in growing small companies and helping them flourish," she said. "When I started with Two Beers Brewing, we were doing around $300,000 in sales, and now we are around $12 million. My love and passion comes from being able to recognize a small company with a lot of potential and helping it to grow."
Braam was appointed president of the two companies in February 2015, and she was instrumental in helping Seattle Cider scale production to 18,000 barrels in 2016 and expand distribution into 14 states.
"I leave Seattle Cider Company and Two Beers Brewing knowing it is in great hands with our founder and CEO Joel VandenBrink at the helm," Braam wrote in a memo to the company's business partners. "These two brands will continue to thrive, and I can't wait to see what happens next. I'll be enthusiastically cheering from the sidelines as I seek out my next adventure."
Ballast Point Sales Exec to Depart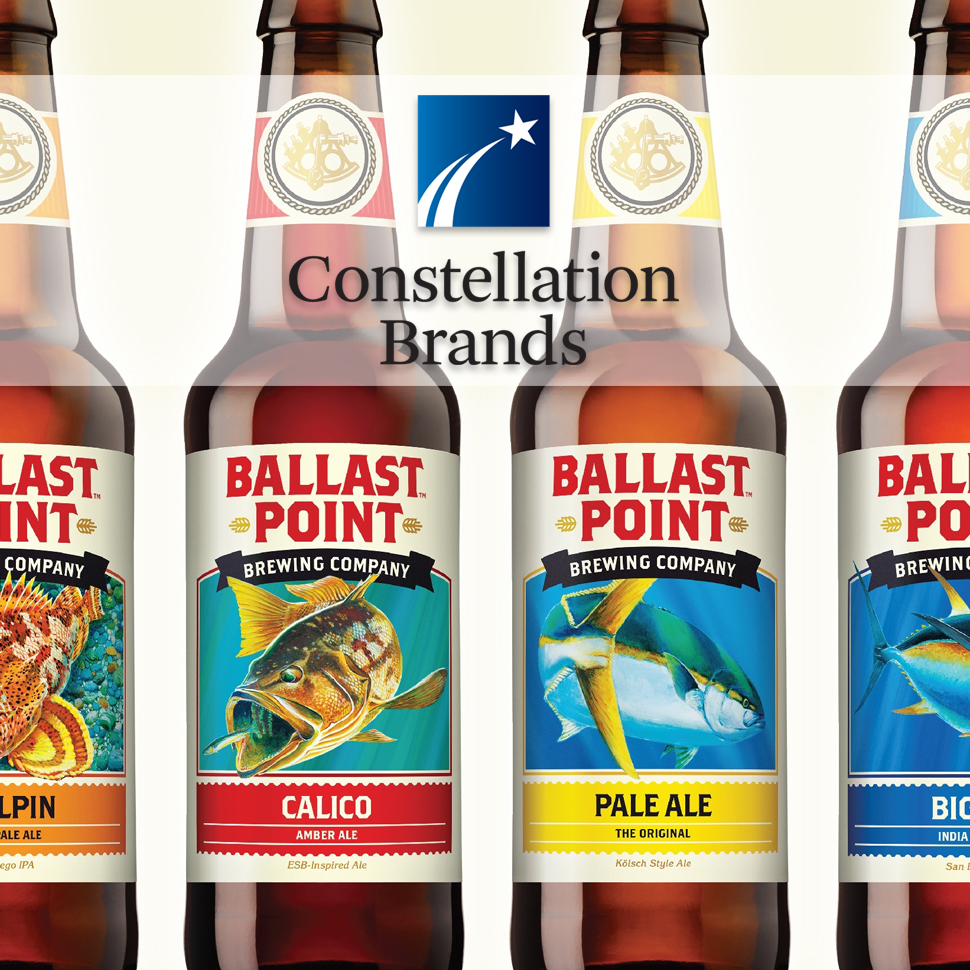 Constellation Brands has confirmed that Dave Mills, chief sales officer of the company's Ballast Point Brewing & Spirits brand, will depart the organization at the end of August.
The news comes just two weeks after Constellation purchased Florida's Funky Buddha Brewery and announced the establishment of a "craft and specialty" group to oversee its present and future craft brewery acquisitions.
In a statement, Constellation said Joe Castro would take over as vice president of the craft and specialty division to "ensure a smooth transition." Castro was previously the vice president and general manager of beer sales for Constellation's Texas region.
In his new role, Castro will report directly to Marty Birkel, president of the craft and specialty division, and perform "national sales manager" functions with "Ballast Point as the centerpiece."
"Looking ahead, the team will remain focused on creating the highest quality, most innovative and creative beers out there," Constellation spokeswoman Jamie Stein wrote in an email. "We're excited about the future at Ballast Point and are continuing to invest in the growth of the portfolio, as it remains a critical component of Constellation's Craft & Specialty Beer group."
Sixpoint Taps Trillium Brewer to Lead Product Innovation
In an effort to further its innovation efforts, Sixpoint Brewery this week announced that former Trillium head brewer Eric Bachli had joined the Brooklyn-headquartered craft beer company as "chief product officer."
In this role, Bachli will lead Sixpoint's newly created "product development team" and work alongside Horace Cunningham, Sixpoint's vice president of brewing and quality, and brewery founder Shane Welch to formulate new products.
"Formulation and Innovation is in the DNA of this company, and with this new structure, we look forward to rolling out some killer stuff from now to beyond," Welch said via a press release. "We are going to hit the ground running, and I can't wait to share these formulations with our customers and fans. Our entire brewing team is amped!"
Welch also chimed in on Reddit, the popular news aggregator and discussion website, to offer additional insight into the product development team's plans.
"There will be some amazing great new formulations, some throwbacks as well, and some entirely wacky and innovative stuff that's already ready to drop," he wrote.
Welch also teased a "first-of-its-kind" sales interface that he claimed will eliminate the need to wait in line for specialty releases.
"Buying and procuring some of our new innovative beers is going to be hella fun, hella seamless, and hella worth it," he wrote.
New Faces at the National Beer Wholesalers Association (NBWA)
Earlier this month, NBWA communications director Kathleen Joyce announced her departure from the D.C. lobbying group.
Amanda DeBard, who worked as a communications consultant for various Washington trade associations and publication relations firms prior to joining the NBWA, was named as Joyce's successor.
The NBWA also named Eric Bunning as the director of federal affairs this month. Bunning most recently served as a senior legislative assistant for Rep. Andy Barr (KY).