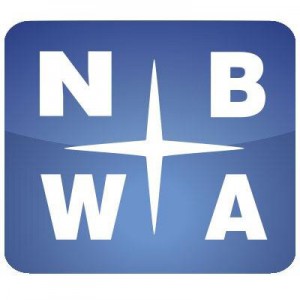 ALEXANDRIA, Va. – The National Beer Wholesalers Association (NBWA) today announced that Amanda DeBard will join the association as its Communications Director. DeBard is a seasoned communicator who has solid experience in strategic communications, media relations and advocacy.
In her new role, DeBard will work to execute public affairs strategies to advance the association's advocacy agenda, while managing its internal, membership and external communications initiatives.
"NBWA is thrilled to have Amanda join our team," said NBWA's Rebecca Spicer, SVP Communications and Public Affairs. "Amanda brings to the association an extensive background in strategic communications, and we believe she will be a tremendous asset advocating for America's 3,000 independent beer distributors and promoting the value they deliver in communities across the country."
Most recently, DeBard worked as a communications consultant for Washington trade associations and public relations firms, including The National Association of Manufacturers and Keybridge Communications, and was an Editor at SmartBrief. She also worked as a Director at The Herald Group.
Previously, DeBard served as Manager of Communications and Director of Communications at Business Roundtable, where she was key spokeswoman for the association representing CEOs of America's leading companies. Additionally, DeBard worked as an Energy Policy Reporter for The Washington Times and EnergyGuardian, where she led reporting on climate change legislation, the 2010 BP oil spill and subsequent federal investigations and reforms to fossil energy production. She also served as an Energy Policy Analyst at Potomac Research Group and a reporter for Stateline.org.
A Texas native, DeBard is a graduate of the University of Texas at Austin where she graduated cum laude with a bachelor's degree in journalism.
About the NBWA
The National Beer Wholesalers Association (NBWA) represents the interests of America's more than 3,000 licensed, independent beer distributor operations in every state, congressional district and media market across the country. Beer distributors are committed to ensuring alcohol is provided safely and responsibly to consumers of legal drinking age through the three-tier, state-based system of alcohol regulation and distribution. To learn more about America's beer distributors, visit www.nbwa.org. For additional updates from NBWA, subscribe toThe Daily Brew newsletter, follow @NBWABeer on Twitter, watch NBWA videos on YouTube  and visit https://www.facebook.com/pages/NBWABeer.