The Brewers Association this week announced that it would no longer allow large brewing companies and brewery groups to purchase featured sponsorships at the Great American Beer Fest, held annually in Denver, Colorado.
The move is aimed at squeezing out global beer giants like Anheuser-Busch InBev and giving smaller players a chance for greater visibility at the country's largest beer festival.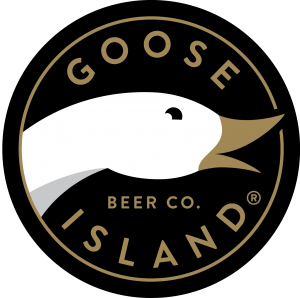 Under the new rule, brands such as Goose Island, Blue Moon, Ballast Point, Lagunitas and other non-BA-defined craft entities are barred from purchasing pricey sponsorships that include expanded booth space, prominent floor placement, branded signage throughout the venue and other perks that regular exhibitors do not get.
"Effective immediately and in support of the BA's mission and purpose, only breweries that meet the BA craft brewer definition are eligible to be a Featured Brewery sponsor at GABF," Tom McCrory, a business development manager with the trade organization, wrote in an email to a past sponsor.
The BA defines a craft brewer as being small (less than 6 million barrels), independent (less than 25 percent owned or controlled by an alcoholic industry member that is not themselves a craft brewer) and traditional (a majority of beer volume is made using traditional or innovative brewing ingredients; FMBs are not considered beers).
Brewers Association event director Nancy Johnson told Brewbound that the BA's board of directors were "unanimously in favor of this change."
"With the growth of the industry, we continue to see more demand for featured brewery sponsorships and we have limited inventory," Johnson wrote. "Additionally and more importantly, the purpose of the Brewers Association is to promote and protect craft brewers. The GABF serves as a wonderful platform to promote all BA brewery members. Limiting brewery sponsorship to members that meet the BA definition of craft brewer allows us to better serve our independent members and focus on our purpose."
Although the BA will no longer offer sponsorships to breweries that fall outside of its definition of what it means to be a "craft brewer," those outfits will still be allowed to apply to pour at the festival and will be eligible to submit beers for judging, Johnson wrote.
However, McCrory wrote in his email that if the number of exhibitor requests exceeds the amount of available booths, the BA will allocate space via a lottery.
Pricing for "Featured Craft Brewery" sponsorships is determined by the amount of taxable barrels that a brewery produced the previous year.
One of the now-excluded breweries paid in excess of $21,000 last year for a sponsorship that included two end caps and about a hundred tickets and brewers badges.
Featured booth placements this year for BA-defined craft brewers range from $4,500 for a 10-foot-by-10-foot end-cap booth to $15,000 for a 10-foot-by-20-foot end-cap booth.
Last year, the BA accepted sponsorships from eight companies that fall outside of its craft brewer definition. Those breweries included 10 Barrel Brewing Co. and Breckenridge Brewery, both owned by Anheuser-Busch InBev; Ballast Point (Constellation Brands); Blue Moon and Jacob Leinenkugel Brewing Co., both part of the MillerCoors portfolio; Lagunitas, which is now 100 percent owned by Heineken; Pabst Brewing Co.; and North American Breweries' Magic Hat.
"We're obviously disappointed we are unable to return to GABF as a brewery sponsor," Ballast Point vice president of marketing Hilary Cocalis told Brewbound in an email. "It has been a fantastic event for us over the years and our fans have looked forward to seeing us there at our endcap booth. It's a great way for us to highlight the R&D beer recipes we release that don't normally get wider distribution outside of our tasting rooms. We are still supporters of the BA, including as a brewery sponsor at Home Brew Con next week and as advertisers in Zymurgy, their home brewing magazine."
MillerCoors beer culture and community manager Lisa Zimmer wrote Tuesday on Twitter of the policy change: "Aaaaand, just got a note from the BA we can no longer be featured brewery sponsors," she wrote. "I guess 'first right of refusal' to the 2 endcaps we've had for years ($$) found a breaking point."
Sponsorships weren't the only changes the BA made to this year's GABF event.
In a move to better align the awards criteria of a beer judging competition that coincides with the annual festival, the Brewers Association has renamed its "Large Brewing Company of the Year" category, which featured breweries making in excess of 6 million barrels annually, to "Brewery Group of the Year."
Now, large brewers that produced 6 million barrels or more in the previous year, and operations that are "more than 50 percent owned by a 'controlled group' of brewers with a combined global production of more than 6 million barrels annually" must participate in the "Brewery Group of the Year" category.
Companies competing in that category are allowed to submit up to 20 different beers for judging, and are awarded points based on the number of medals (gold medals are worth 6 points, silver medals are worth 5 points and bronze medals are worth 4 points) won throughout the competition. The total points awarded are then divided by the total number of group entries. The brewery or brewery group with the highest score at the end of the competition will be named "Brewery Group of the Year" in 2017.
These changes come after the BA mistakenly awarded Fat Head's Brewery the "Mid-Size Brewing Company of the Year" honor in 2016. Hours after the awards ceremony had concluded, festival organizers discovered their mistake and informed Fat Head's Brewery that it had been stripped of its trophy, and that San Diego's Karl Strauss Brewing Company had won the award instead.
In explaining their error, BA officials said Karl Strauss had incorrectly submitted its entries into the "Mid-Size Brewpub" competition instead of the Mid-Size Brewing Company.
Following the snafu, the Brewers Association vowed to change the way that it processed GABF applications.