Add Tallgrass Brewing to the list of small, regional beer companies struggling to stay afloat amid competition from more than 6,600 craft breweries.
The Manhattan, Kansas-based brewery, the largest in the state, has suspended operations and laid off approximately 20 employees, founder Jeff Gill confirmed to Brewbound.
The news was first reported by MHK Business News.
According to Gill, the company and its investors are looking at a variety of options to save the business, including bringing on an outside financial partner or selling to a strategic partner.
If it cannot secure new funding, or strike a deal with a larger brewery, it would consider filing for bankruptcy and liquidating assets through an auction, Gill told Brewbound.
"There is still a lot of upside to the brands, and the opportunity is out there, we just need more money to keep going," he said.
In an effort to avoid shuttering the company, Gill said Tallgrass began discussions with a private equity firm to help recapitalize the business last summer. When those conversations began, around September, Gill stepped away from his day-to-day leadership responsibilities.
"I started taking a back seat to running the company," he said, noting that Tallgrass CEO David Weaver was leading the effort to bring in additional funding.
"I was ready to move on," Gill added.
About six months prior, Gill hired Todd Karp, the former CMO of Carriage House Imports, to serve as the executive director of Tallgrass.
"He was managing the day-to-day operations of the company," Gill said.
But when negotiations with the private equity firm fell apart earlier this year, Gill, who opened the Tallgrass brewery in 2007 and maintained an equity stake after stepping away and accepting a full-time financial advisor position with Keating and Associates, said he "got sucked back in" to the process.
"Now I am back, in a triage management role, along with a couple other employees here in Manhattan, as we button things up during this weird and difficult time for the brewery," he told Brewbound.
Tallgrass ran out of operating capital, he said, even after it had secured private investments and bank loans to embark on a $7.5 million expansion plan. If the company can't secure new funding over the next month, it will look to sell the business, he added.
When asked about the factors that contributed to the company's downfall, Gill pointed to increased competition and a widespread 18-state distribution footprint as "pinch points" for Tallgrass and other similarly sized breweries.
"We certainly recognized those dangers, and that is why we were working on correcting that with the recapitalization," he said.
Signs that Tallgrass might be in trouble began emerging last year. As the company struggled to curb declining sales, it laid off several employees across sales, marketing and operations. It also rationalized its product portfolio and ceased production of several traditional styles of beer – like IPAs and porters – to focus more attention on tart Berliner Weisse beers.
The hope, Gill said at the time, was that a shift toward tart offerings would create less confusion for distributors and retailers.
"It almost seems like it doesn't matter what you do with an IPA in today's craft beer climate," Gill said last August. "After two or three months, people are off to a new one, and what do you do? You rename it, reformulate it. It's not really what we like to do as a company."
Those moves came as production declined 24 percent in 2017, to about 15,000 barrels, according to Brewers Association (BA) statistics.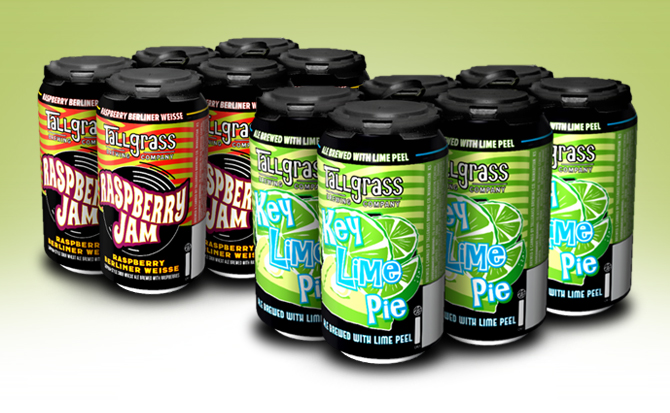 Tallgrass joins a growing list of notable, regional breweries that have fallen on hard times as the overall growth of craft beer has slowed, to 5 percent midway through the year, and as more breweries have opened their doors.
Earlier this year, San Diego's Green Flash Brewing Company and New Hampshire's Smuttynose Brewing ran into financial troubles and were forced to sell to new investment groups.
In both cases, the companies took on large amounts of debt to expand their operations just before sales of craft beer began slowing.
"We know that we have too much debt to go forward, and the business itself cannot support the extra debt that we took on to build Virginia Beach," Green Flash founder Mike Hinkley told Brewbound in February.
Last year, Speakeasy Ales & Lagers and Magnolia Brewing Company found new ownership after being purchased out of receivership and bankruptcy proceedings, respectively.
A growing number of craft breweries are closing their doors, as the space gets more competitive and as consumers continue to drink more wine, spirits and hard seltzer products.
In March, the BA reported that the number of brewery closures spiked 70 percent in 2017, with 165 shuttering.
BA chief economist Bart Watson expects that figure to rise in 2018. In an email to Brewbound, Watson said that as many as 300 brewery closures were "likely" in 2018.