Heineken Earnings Beat Expectations
Heineken posted higher than expected earnings for the first half of 2017, according to CNBC.
The world's second-largest beer maker reported its strongest growth in Europe. "Organic revenue" was up 5.7 percent with revenue per hectolitre increasing 3.4 percent. Consolidated beer volumes increased 2.6 percent, with growth in all regions.
"[It was] a very good first half, but very much in line [with expectations] as well, and we still believe the second half will see volatility so we're guiding towards the same 40 basis points, excluding our largest acquisitions," Heineken chief financial officer Laurence Debroux told CNBC.
Without providing much detail, Heineken reported that "in craft and variety, Lagunitas, Mort Subite, Moretti Regionali and Zywiec variants continued to perform particularly well."
Also of note, Heineken reported "double-digit growth" in its lower- and non-alcoholic beer alternatives in Europe, including "strong performance in Spain, Netherlands, Poland and Austria."
Total low- and no-alcohol volumes were 6.1 million hectolitres, slightly down from 6.2 million last year.
Read more here.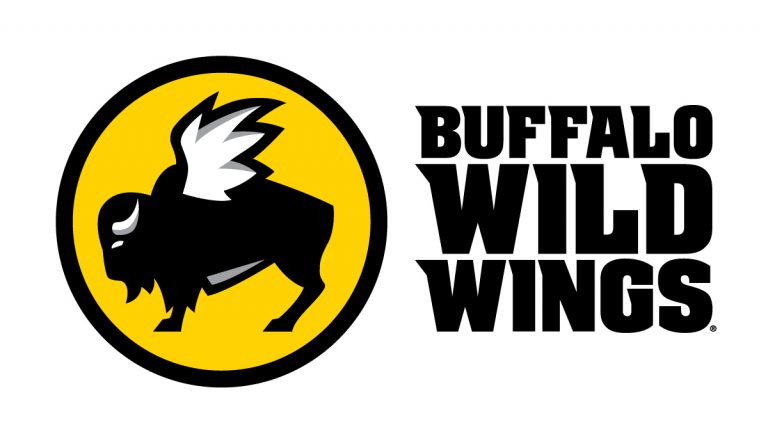 Buffalo Wild Wings Explores Beer Delivery
Amid sagging sales and "historically high" chicken wing costs, Buffalo Wild Wings is considering adding a beer delivery program in states where the practice is legal, according to Nation's Restaurant News.
The beer delivery program is in the "early exploratory stages" while the company has already begun testing beer takeout, the outlet reported.
"We do think there is an opportunity for additional beer sales with both takeout and delivery to the extent it's available," chief operating officer James Schmidt said during the company's second-quarter earnings call.
The Minneapolis-based restaurant chain could pilot the beer delivery program in Ohio and Wisconsin before expanding it later this year through its mobile app, the Dayton Business Journal reported.
Indiana Lawmakers Reviewing Prohibition-Era Laws
Indiana joins a number of states, including Massachusetts and Maryland, that are now reviewing antiquated alcoholic beverage laws, according to the Chicago Tribune.
"The Alcohol code is kind of a mess," state sen. Karen Tallian told the outlet. She'll be a part of the Alcohol Code Revision Commission, which has yet to meet and any changes are likely in the future.
When they do meet, issues likely to be reviewed include Sunday alcohol sales as well as to-go cold beer. Read more here.
Notch, Grimm Artisanal Ales Featured in New York Times Profile
The New York Times recently examined the pros and cons of contract brewing and, at the heart of the story, is a business lesson about why taprooms are so vital in today's crowded craft environment.
"Say you're sitting there as a contract brewer, and you've got a million bucks," Notch Brewing founder Chris Lohring told the Times. "Do you spend the old-fashioned way with advertising and marketing, or do you spend a million bucks on a facility where you serve beer to consumers? It's a pretty easy decision."
Notch, which still brews a large portion of its beer at Two Roads Brewing in Connecticut, recently built its own small brick-and-mortar brewery and taproom in Salem, Mass.
The Times profile also examined the stigma of contract brewing, something Grimm Artisanal Ales founders Joe and Lauren Grimm have experienced and plan to rectify by opening a brewery in East Williamsburg this fall.
"Every time you drink a beer brewed under a contract basis, there's an asterisk," Joe Grimm told the outlet.
"A lot of people come up to me and say, 'Wow, the quality and consistency in your beers is amazing, even though you're gypsy brewing,'" Lauren Grimm added.
The Grimms plan to bring the majority of their brewing in-house, including their sour aging projects.
The story, penned by beer writer Joshua Bernstein, also touched on Evil Twin's plans to build "a real New York brand" in Brooklyn and Mikkeller's forthcoming brewery at Citi Field. Read it here.
Constellation Brands Undeterred on Mexicali Brewery Plans
Constellation Brands — whose portfolio includes Mexican import labels Corona and Modelo — is moving forward with plans for a billion dollar brewery that will open by the end of 2019 in Mexicali, the San Diego Union-Tribune reported.
The beer and spirits maker had reportedly run into a number of obstacles, among them opposition from local farmers and the cancellation of the state's 30-mile aqueduct project, which would have supplied water to the facility.
However, Constellation is moving forward and plans to build its own water delivery system for the facility, a company spokesman told the outlet.
The new brewery will be capable of producing 58 million cases of beer annually, and the company reportedly has the option to double — and eventually triple — that capacity.
Brooklyn Wholesaler to Move into New Facility
Brooklyn-based Union Beer Distributors is building a "massive" warehouse in Secaucus, with plans to move its operation to the building in January 2018, according to the Jersey Journal.
Union, which distributes beer to New York's five boroughs along with Suffolk and Nassau counties on Long Island, is expecting construction on the project to be completed by December.
Union, a Sheehan Family Companies subsidiary, has a deep craft portfolio and distributes notable brands such as Allagash, Bell's, Boulevard, Firestone Walker, Green Flash, Left Hand, Rogue, and Sierra Nevada, among others.
New Hampshire Total Barrelage Drops, Despite Increase in Number of Breweries
New Hampshire may have an increasing number of breweries, but the state is actually producing fewer barrels of beer, according to New Hampshire Public Radio.
That's because production at the state's three largest breweries — Anheuser-Busch InBev's facility in Merrimack, Redhook and Smuttynose — actually decreased by 58,000 barrels in 2016.
Last year, New Hampshire breweries combined to produce about 1.9 million barrels of beer. However, A-B was responsible for 1.68 million of those barrels, the outlet reported.
Of the remaining 220,000 barrels or so not made by A-B, nanobreweries accounted for a little more than 4,000 barrels. That number has climbed because the number of nanobreweris — breweries that make fewer than 2,000 barrels annually — has tripled since the state began offering the breweries discounted licenses.
Read more of NHPR's findings here.
London Fields Founder Cleared of Tax Evasion Charges
Jules Whiteway-Wilkinson, the former owner of the London Fields Brewery, has been cleared of tax evasion charges, according to the Evening Standard.
Whiteway-Wilkinson and his wife were accused of failing to submit tax returns for the brewery or pay taxes from 2012 to 2014 of more than $940,000. In January 2016, financial issues led him to sell the brewery to his father, Juan, who sold the brewery to Carlsberg for about $5.2 million earlier this month.
As Brewbound reported, Carlsberg is now running the operation as a joint venture with Brooklyn Brewery.
Cheers Star Kelsey Grammer to Open Brewery
More than a year after the project was first teased, Cheers and Frasier star Kelsey Grammer officially announced on the 'Live with Kelly and Ryan' show plans to open a brewery in Margaretville, near the Catskill Mountains, in upstate New York. The proposed brewery — Faith American Brewery — is named after Grammer's youngest daughter, Faith Evangeline Elisa, and sits on property that he owns.
"We're working on it," Grammer told Kelly Ripa and Anderson Cooper. "It's very hard because it's in a watershed, so you have to do a lot of stuff for water treatment, waste disposal — all that stuff. And it's important so we're doing that."
The brewery's first beer — Faith America Ale — is expected to be its first release.
Surly Releases Furious IPA in 12-Packs
As Brewbound reported in June, Minnesota's Surly is hoping to produce as much as 100,000 barrels of beer this year. On the way to six digits, Surly said it would introduce 12-packs (of 12 oz. cans) of popular flagship Furious IPA this week.
"When we started canning 12-packs, the reaction was overwhelmingly positive," Surly owner Omar Ansari said in a press release. "And it was usually followed by, 'Where's Furious?' Well, here it is."
Correction: An initial version of this story mistakenly referred to Illinois as reviewing its Prohibition-era laws. Indiana is reviewing its laws. The text now reflects the change.