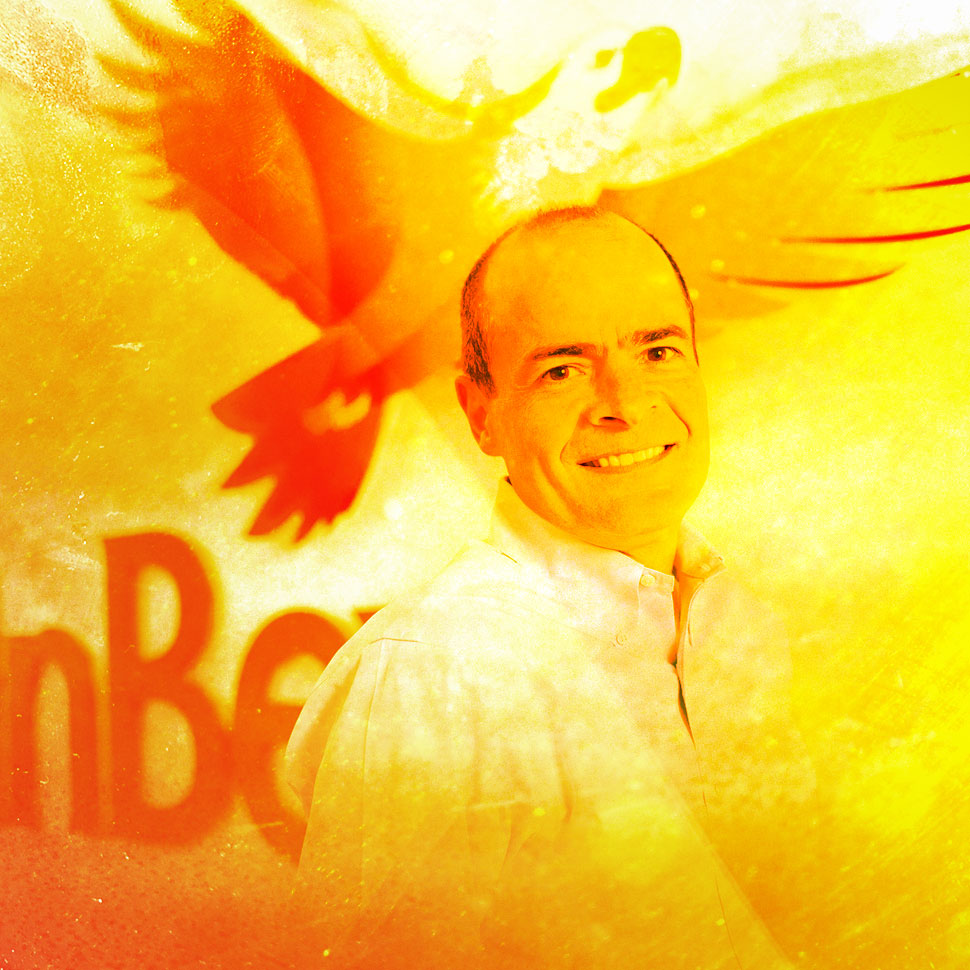 A-B InBev Pushes Leadership to Earn $100 Billion in Revenue by 2020
When the world's largest brewery purchases the second, it expects that investment to pay off.
As Anheuser-Busch InBev prepares for its forthcoming $106 billion acquisition of SABMiller, the company has set a lofty goal for its executive leadership to accomplish — earning $100 billion in revenue by 2020.
A-B InBev included the internal benchmark in its annual report last month as part of a "disruptive growth" incentive plan that could reward 65 regional managers at least $350 million if they successfully grow A-B InBev and SABMiller's combined revenue more that 50 percent by 2022 at the latest.
According to a report by the Wall Street Journal, A-B InBev would need to reach and hold an annual growth rate of nearly 9 percent in order to reach its target by 2020 — the company's current compound growth rate has been about 3 percent since InBev acquired Anheuser-Busch in 2009.
Mark Swartzberg, an analyst for investment firm Stifel Nicolaus & Co. told the paper he believed the A-B InBev would need to make another large acquisition, or several, in order to reach its goal.
"It is very difficult to see them achieving that [$100 billion target] without M&A," he said.
According to the paper, Swartzberg believed potential acquisitions could include Coca-Cola Company, spirits conglomerate Diageo PLC or major breweries in Africa or Asia.
Wandering Mikkeller Finds a Home in San Diego
Mikkeller Brewing will open the doors to its first brick-and-mortar location next week.
A long-wandering "gypsy brewer," Mikkeller will open in San Diego in a facility formerly used by local beer maker Alesmith. Mikkeller, which made about 22,000 barrels of beer last year, will be able to double its current annual production.
"We are extremely excited and it will certainly be fun to open our first physical brewery and present Americans with the beer we have brewed over there," Mikkeller Brewing founder Mikkel Borg Bjergsø said in a press statement.
Alesmith sold the brewery to Mikkeller last year when it moved into a new space as part of its own capacity expansion. Bjergsø, who had been looking to open a physical location, chose the California locale because of Mikkeller's success in the states.
"U.S.A. is our second largest and potentially our largest market," Bjergsø said. "Currently, we brew most of our beer in Belgium and Norway, which is then shipped to the US. This acquisition gives us an opportunity to expand in the American market, because we can brew on equal terms with American breweries. Our beer can be fresher, and we save on shipping costs."
Opening on April 16, the new Mikkeller brewery will feature a tasting room and bar. The company plans to add a retail space selling beers to-go in the future.
Despite Slower Growth Trends, Heineken Bets on Cider in U.S.
Despite the category's declining growth rates in the U.S., Heineken is betting its cider brand, Strongbow, will defy the trend and prove a success in America's beer market.
"We are placing a big bet," Heineken USA's CEO Ronald den Elzen, told Business Insider. "We are big believers in cider."
According to market research firm Nielsen, cider sales in the U.S. grew by less than 11 percent in 2015 — a significant decline compared to the 71 percent increase in sales in 2014 and 89 percent increase the year prior.
Heineken, which picked up Stongbow when it acquired parent-company Scottish & Newcastle in 2008, believes the declines are a sign of consumers rejecting the dominant brands on the market — like Angry Orchard and Woodchuck — rather than the category itself.
"Craft educated consumers. So now millennials are eager to know more about the product," Heineken USA's CMO Nuno Teles, told the news outlet. "These millennials, they Google everything. And rightfully so! They want honesty."
Strongbow is currently the top-selling cider brand worldwide. According to Business Insider, Strongbow has grown its sales in the U.S. by more than 65 percent in the past two years and has also tripled its market share, as well.
While the cider category, which currently comprises just 1 percent of the nation's beer market, is down as a whole, executives from Heineken pointed to the craft-beer industry hub of Portland, Oregon — where cider holds a 4 percent market share — as a harbinger of trends to come.
Anchor Distilling to Open Facility to the Public
More than two decades after distilling its first barrel of rye whiskey, Anchor Brewing will this month invite the public to enter its Potrero Hill distillery in San Francisco.
"After 23 years, it is exciting to announce the opening of Anchor Distilling's doors to the public and offer a taste of our rich history and spirits on the very site where they're made," Anchor Distilling Company's president & CEO Dennis Carr said in a press release.
Starting April 21, the company will begin offering guests a tour of its distillery and the botanical garden when it sources ingredients for its spirits. Tour goers will also have a chance to sample six of the distillery's primary offerings — Junípero Gin, Genevieve Gin, Old Tom Gin, Hophead Vodka, Old Potrero 18th Century Whiskey, and Old Potrero Straight Rye Whiskey.
Anchor Distilling, the brewery's wholly-owned spirits division, was founded in 1993 by Anchor Brewing's then-owner Fritz Maytag. According to the company, the distillery produced the first barrel of 100 percent rye pot-distilled whiskey in post-Prohibition America the following year.
Kelsey Grammer to Open Brewery in Upstate New York
Kelsey Grammer would like to invite you to a place where everybody knows your name — eventually.
According to upstate New York's The Post Standard, the actor and former star of "Cheers" and "Frasier" will be opening a new brewery in the Catskill Mountain's-based community of Margaretville within the next few years.
Grammer's Faith American Brewing Company, named after his youngest daughter, will be his first entry into the craft beer industry. The actor has consulted New York State Brewers Association executive director Paul Leone about the endeavor.
"He has a great property in the Catskills and he wants to rehab an amazing barn on it, grow hops and barley. He's got his plans in place and a brewer already picked out," Leone told the news outlet.
According to The Post Standard, Grammer visited the part regional-brewery part contract-production-facility hybrid, F.X. Matt/Saranac Brewery, in Utica, New York last fall.