Thousands of California beer industry professionals met in Sacramento last week for the California Craft Brewers Association annual three-day Craft Beer Summit, Expo and Beer Festival. As an official media partner of the event, Brewbound hosted 10 hours of live streamed interviews, and sat in on a variety of seminars during the show. Here's what we learned.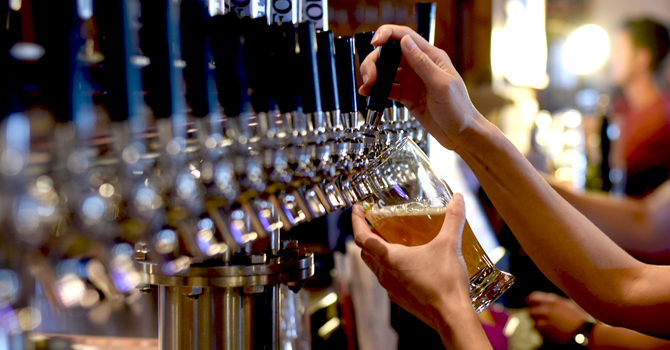 California Glassware Bill Vetoed
On Day One of the Summit, California Gov. Jerry Brown announced his veto of Assembly Bill 2573, a contentious measure backed by Anheuser-Busch InBev that would have allowed retailers to accept up to 10 cases of free glassware from beer makers annually.
In vetoing the bill, Brown wrote that allowing beer companies to give retailers items of value "could unduly influence" purchasing decisions and create a "disadvantage" for small breweries who may not be able to provide free glassware.
The CCBA had opposed A-B's efforts to change the law before reaching a compromise on a watered-down version of the bill.
Modelo on Track to be the Top Selling Beer in California
Sierra Nevada COO Joe Whitney offered his thoughts on the shifting retail landscape, sharing recent scan data insights from Nielsen. Among the takeaways: Modelo is on pace to be the top selling beer in the state of California, surpassing Budweiser and Bud Light.
"You're going to see Modelo be the No. 1 selling beer in the state of California," he said. "Texas will probably be there shortly thereafter and other states will start to follow, which is a real cataclysmic change in the beer business."
Whitney called Mexican imports "a real force" in driving beer sales in California, where they hold a 38.2 percent share of retail market share in the state — compared to craft's 21.7 percent share, according to Nielsen All Channel data through August 11.
"Almost all of the volume is coming from Mexican imports," he said.
Not only are craft brewers contending with Mexican imports, they are also facing challenges from companies such as A-B InBev and MillerCoors that have acquired breweries.
"When we look at the future and who we were competing with, it's not who we were competing against," he said. "We were competing again big, bland American breweries. Now these big, bland American breweries have a stable of craft brands that they can sell."
Whitney pointed out that nine of Nielsen's top 10 above premium growth brands are either owned by Anheuser-Busch InBev or Constellation Brands. And seven of those brands are lighter, lower ABV lagers.
So how is Sierra Nevada fighting back? The company recently launched its first advertising campaign. Those ads — running in print, on digital radio stations and, in limited markets, on billboards — are focused on authenticity and sharing that Sierra is owned by the Grossman family. Whitney added that reaching younger drinkers in California has been a struggle for the company in the past because Sierra Nevada was their dad's beer.
"For a lot of them, it was their first beer, which is really different than 30 years ago when you had to train people how to drink this stuff," he said.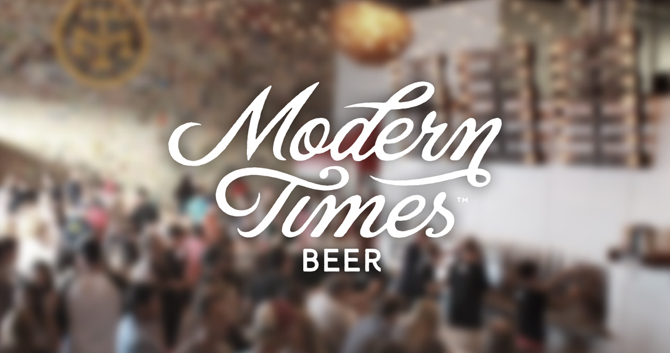 Modern Times on Pace for 68,000 Barrels in 2018
Modern Times COO Chris Sarette shared that the San Diego beer company is on pace to produce 68,000 barrels by the end of the year. That's an increase of 18,000 barrels from 2017. The increase in production has been bolstered by direct-to-consumer sales at the company's taprooms and through its bottle club, which Sarette called "a huge part" of Modern Times' business.
Despite Modern Times' rise from 2,160 barrels in 2014 to a projected 75,000 barrels in 2019, Sarette said the company expects volume growth to eventually slow. The company is brewing "24/7" at its Point Loma production facility and "24/5" at its Portland, Oregon, facility, he added.
"We have a little bit of growth potential up north," he said. "But next year, I think you'll see 75,000 barrels of beer here on this graph, which is what we're realistically able to make until make that next huge investment in something like a 60-barrel brewhouse upgrade in Point Loma."
However, Sarette said the "dream" is not to be a million-barrel brewery selling beer in 50 states. Modern Times ships beer to five states — California, Washington, Arizona, Oregon and Nevada as well as limited distribution in Boise, Idaho, and Maui, Hawaii.
J.B Shireman On Industry Trends
J.B. Shireman, a director at Arlington Capital, shared thoughts on industry trends, including his expectation that smaller breweries will become increasingly attractive as acquisition targets for larger beer companies. He cited Constellation Brands' acquisitions of Florida's Funky Buddha and Texas' Four Corners as examples of a company acquiring breweries that can be easily integrated into a distribution network.
Shireman also expects more craft-on-craft partnerships — similar to Brooklyn Brewery's minority investments in 21st Amendment and Funkwerks — to form.
"I don't know when, I don't know where, but I do know that it's inevitable particularly as business becomes more localized and regionalized," he said. "People will need to get scale in certain ways and they'll explore more and more of those things."
He also predicted that more than 10,000 beer companies would be self-distributing in the coming years, and that wholesaler consolidation would continue. To make his case, Shireman pointed to 42 such consolidations in the middle tier over the last 26 months.
Shireman also noted that continued volume declines from mainstream beers such as Budweiser, Coors Light and Bud Light have contributed to layoffs at "top 10" wholesalers. Those volume losses and layoffs show that the the middle tier isn't the "cash cow" it once was, he said.
Who is Drinking Stone Brewing's beer in Germany?
In a question-and-answer session with CCBA executive director Tom McCormick and audience members, Stone Brewing co-founder Greg Koch admitted that the main demographic of the San Diego-base company's $25 million Berlin outpost, which opened in September 2016, is expatriates.
"I can easily tell you what the demographic of the purchasers of our beer in Germany is non-Germans," Koch said to laughs from the crowd. "And yes, there are some Germans as well and they do run the gamut."
Koch added that Stone ships canned beer to 26 countries from the facility. However, selling canned beer in Germany has been a challenge due to Germans' view canned beer as cheap.
"Why do you put your beer in cans?" Koch said, in what was supposed to be a thick German accent. "Cans are for cheap beer.
"My accent, by the way, is with a lot of respect and appreciation," he added. "I'm actually quite serious about that. But the perception is that cans are for cheap beer."