Summit Brewing Pulls Out of 6 States
Minnesota's Summit Brewing recently announced that it was pulling its beer out of six states: Pennsylvania, Ohio, Illinois, Indiana, Nebraska, and Michigan.
"This work, however, is not without its challenges, and recent changes to the industry have made getting our beer to retailers and to you increasingly difficult," the brewery wrote on its "Where can I get a Summit?" page. "In order to strengthen our core and meet demand in our home market, we've made the difficult decision to cease distribution to six states."
A Summit spokesman declined to comment on the move.
Summit's beer remains available in Minnesota, Iowa, Wisconsin, North Dakota and South Dakota. Last year, the St. Paul-based beer company pulled out of Missouri, Kansas, Arkansas and Kentucky. It has also ceased shipments to Florida, New Jersey and Texas.
According to a Minneapolis Star Tribune profile last year, Summit's 2015 revenue was nearly $30 million from the sale of 129,000 barrels of beer. However, due to increased competition in Minnesota, where Summit is the state's second largest brewery, the company saw its "10 percent annual growth rate of the last decade" decline to two percent.
Additionally, Summit remains in the midst of a lawsuit for, allegedly, wrongfully terminating an agreement with Minnesota-based Needham Distributing to sign with J.J. Taylor Distributing.
Meg Gill Defends Golden Road's Oakland Biergarten Plans
For two hours last week, Golden Road Brewing co-founder and president Meg Gill answered residents' questions about her company's plan to open a beer garden in North Oakland, the East Bay Express reported.
Gill, who offered her defense on the land where the proposed beer garden would be located, was met by opponents who decried Anheuser-Busch's attempted foray into the neighborhood.
According to East Bay Express editor-in-chief Nick Miller, Gill reportedly claimed that A-B had "nothing to do with" Golden Road's plans in Oakland and even suggested that the Los Angeles-based craft brewery wasn't associated with the global brewing giant.
"Anheuser-Busch reads the articles [criticizing Golden Road] and they're like, 'What the hell's going on in Oakland?'" she told the outlet. "This isn't, like, a stake in the ground. There's no market-share grab. There's no 'evil empire.'"
Gill told the newspaper that she feels "abused" and "ostracized" by the criticism. She also attempted to distance herself from A-B, which acquired the company in 2015, by invoking a popular line of Trumpism — "Fake news."
"In fact, she suggested more than once that Golden Road wasn't really even associated with Anheuser-Busch, even telling a group of residents on Wednesday that 'non-factual opinion columns' are trying to paint Golden Road as part of Anheuser-Busch, and that such reports are — her words — 'fake news.,'" Miller wrote.
Golden Road is reportedly tweaking the layout and design of the planned beer garden in hopes of gaining approval from Oakland city planners.
Wells Fargo: Wholesalers Love Constellation Brands
Constellation Brands is getting a lot of love from beer wholesalers, according to Convenience Store Decisions. Among the findings in a Wells Fargo survey of distributors, 63 percent of wholesalers surveyed said Constellation is best positioned heading into the summer selling season.
According to the report, the company's momentum and growth is expected to continue and it is well positioned to face "headwinds from wine and spirits." Also, as price gaps narrow, Constellation Brand's premium portfolio should benefit as consumers trade up.
Wells Fargo senior analyst Bonnie Herzog noted that wholesalers are excited about three Constellation Brands beers in particular: Corona Premier, which is expected to be "a strong challenger" to Michelob Ultra; Modelo, which is showing "no signs of slowing down"; and Pacifico, which "had a lot of runway" and is primed to be "the next up and coming Mexican brand."
This year, wholesalers expect Constellation Brands sales to grow by 9 percent and depletions to grow by 7 percent over the next three years.
Shipyard Files Trademark Lawsuit Against Logboat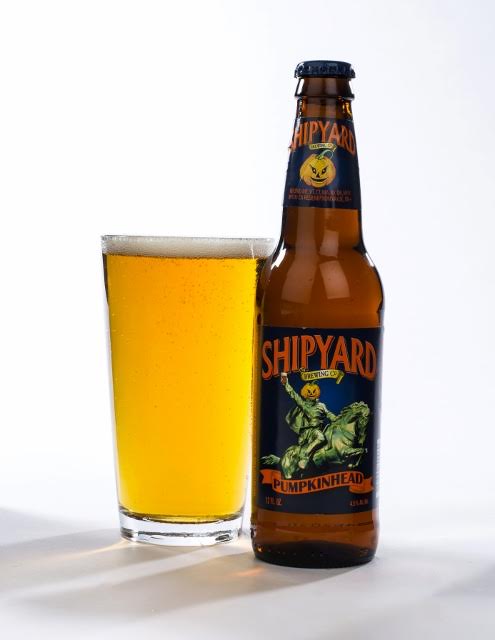 Two craft breweries are engaged in a game of trademark battleship. Maine-headquartered Shipyard Brewing Co. has filed a federal trademark infringement lawsuit against Missouri-based Logboat Brewing Co. claiming the latter's beer infringes upon its name, according to the Portland Press Herald.
In the lawsuit, Shipyard contends that Logboat's Shiphead could be mistaken for a Shipyard product since the company makes beers called Pumpkinhead, Melonhead and Applehead.
Shipyard is reportedly seeking an injunction, damages for lost profits, attorney fees, court costs and money for "corrective advertising to address Logboat's deceptive and misleading false advertising."
"We have a lot of hard-earned brand recognition in our trademarks, and where appropriate we have to take steps to protect them," Shipyard founder Fred Forsley said in a statement issued to Brewbound. "Litigation is sometimes an unavoidable consequence of that process. But we've worked hard to get this resolved with the brewery in an amicable, brewer-to-brewer, no-court-required fashion. We're hoping we can still do that."
Syracuse, New York, trademark attorney Brendan Palfreyman told the outlet that the case is unique one.
"Shipyard's claim is … partially based on a combination of two trademarks, or actually half a dozen trademarks," Palfreyman told the outlet. "Trademark disputes are typically one to one. It may be tough to argue this trademark is similar to these other two trademarks."
Among the other claims by Shipyard: "Logboat's packaging uses colors that are identical to the colors that Shipyard uses for its packaging. In addition, the logos are conceptually similar in that … the woman depicted on Logboat's beer is wearing a schooner on her head that is highly similar to Shipyard's federally registered and incontestable Schooner logo, hence 'Shiphead.'"
The Press Herald reported that the case, filed in Missouri, has been referred to mediation.
Braxton Brewing Company Opening Innovation Brewery
Kentucky-based Braxton Brewing Company is opening an innovation brewery on May 26 in the former Ei8ht Ball Brewing space in Bellevue.
"When our leadership team sat down to discuss a future where we had nearly 2,000 barrels of capacity to dedicate solely to innovation, every aspect of the company was thrilled," Braxton co-founder and CEO Jake Rouse said in a press release. "This space will be home to beers that are both on and off trend, educational experiments for the curious craft beer drinker, collaborations across multiple categories, and so much more."
Braxton, a former Brewbound Startup Brewery Challenge winner with a production facility in Covington, announced that it would take over the Ei8ht Ball Brewing location after that company shuttered in April. The new space will feature small, 15-barrel batches of beer sold in the innovation brewery's taproom with a limited amount of the beer distributed.
Goose Island Founder Offers Rebuttal to Jim Koch NY Times Op-Ed
Goose Island founder John Hall took issue with Boston Beer Company founder Jim Koch's New York Times opinion piece titled "Is it last call for craft beer?"
In a Business Insider column, Hall wrote a brief summary of the issues facing today's large and small brewers while acknowledging Goose Island's own migration to Anheuser-Busch InBev's High End craft and import division.
"In 2011 like many other craft brewers, Goose Island had to make a choice," he wrote. "We could contract brew, like others, including Boston Beer, did for many years. We met with private equity investors and contemplated doing an IPO, but didn't like the idea of reporting every quarter to Wall Street. So, we struck a deal with Anheuser-Busch. Like all big business decisions, it was risky being one of the first craft brewers to partner with a big brewer. But we preferred to partner with brewers who understood the beer business.
"Through our partnership with Anheuser-Busch, Goose Island was able to do what Boston Beer did, reach consumers nationwide while retaining the quality and integrity of our beer, and our brand."
Read the full column here.
Three Virginia World of Beer Locations Rebranded as Crafthouse
A World of Beer franchisee in northern Virginia is rebranding his restaurants under the Crafthouse banner in Arlington, Reston and Fairfax.
"After collecting feedback from our customers about their ideal restaurant experience, I'm confident that the local Arlington, Reston and Fairfax communities will embrace Crafthouse and will appreciate the changes we're making," Crafthouse owner Evan Matz said in a press release.
The Crafthouse locations will focus on local craft beers, spirits and wine and serve a menu of American fare.
Garment District Burger King Considering Beer Sales
A Burger King franchisee in New York is considering offering beer sales, DNA Info reported last week. The franchisee has reportedly approached a New York community board about a liquor license for its Seventh Avenue store.
The board opted not to take up the matter, issuing a "no comment" to the State Liquor Authority, which ultimately signs off on the licenses.
The franchisee has not yet applied to the State Liquor Authority, according to reports.
Burger King added beer to the menus of some United Kingdom stores in 2014. In December, the company obtained a license to sell beer at its location in New York's Financial District.