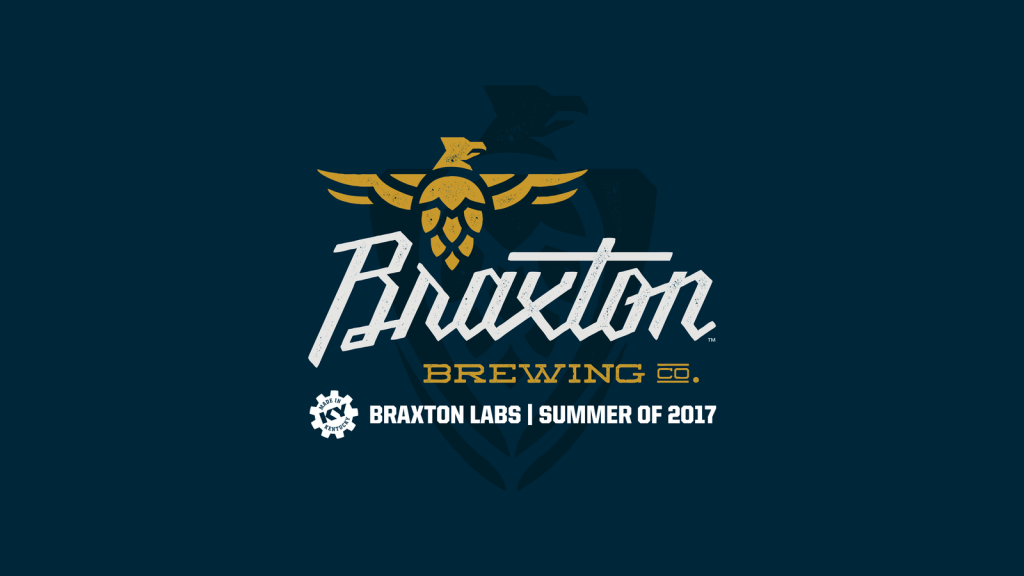 Covington, KY — Braxton Brewing Company is excited to share expansion plans, announcing an innovation facility ahead of their 2nd Anniversary Party this Saturday, March 25th. Braxton Labs, a brewery and taproom located at 95 Riviera Dr, in Bellevue, Kentucky, will allow the company to focus on innovative new styles and products while continuing to scale their flagship brewery in Covington. Braxton Labs will open in the Summer of 2017.
"Innovation is what makes this industry so amazing. To continue to push the envelope on new products for our customers, we had to really think about our next steps," said Jake Rouse, Co-Founder and CEO. "We saw an opportunity to create an entirely new facility dedicated to focusing on experimenting and imagining new beers, and we can't wait to share this experience with you in a few months!"
Braxton Labs will occupy the space that is currently operated by Ei8ht Ball Brewing Company. In January, Ei8ht Ball, a subsidiary of New Riff Distilling, announced they would close their doors on April 1, 2017.
Braxton Labs will be used by the brewing company as a facility to innovate, experiment and create new products and styles. It will also feature a taproom with 40 taps that celebrate some of the most unique beers in the category made both here in the US and abroad. The facility will capture the spirit of the garage where Braxton was born. It's there, on Braxton Drive in Union, Kentucky, where the dream of Braxton was built off of the creativity and innovation of a young homebrewer — Evan Rouse.
"When the opportunity arose to have a facility dedicated specifically to innovation, we jumped on it," said Evan Rouse, Co-Founder and COO of Braxton. "We had been toying with the idea of implementing a small scale pilot system at the brewery in Covington, but due to lack of space it did not work out. This facility will give our team the tools they need to produce exciting, new and one-off styles, while the original facility will remain the production headquarters. Keep your eyes peeled as we move into summer for some fun and unique styles of beer, as well as added growth at Braxton Headquarters."
Braxton Brewing Company opened in March of 2015. Before opening, the brewing company executed a record-setting Kickstarter campaign. The success continued after opening their doors. BeerAdvocate named the company one of the Top 33 new breweries nationally in 2015, and since then, the company has expanded distribution to Cincinnati, Louisville, Lexington and Dayton.
On the production-side, Braxton launched with 100 Barrels of fermentation capacity and has since grown to 740 Barrels of fermentation capacity. The company expects to add additional fermenters in the second quarter of 2017.
This decision was driven by Braxton's appetite to further invest in innovation. While production continues to increase at its Covington location, which it will always call home, the brewing company will craft small 15-barrel batches that reflect the creativity of the company's talented brewing team at this new facility. These beers will be served at Braxton Labs and a limited amount will be available in distribution and eventually, packaged product.
Braxton Labs will open to the public in the Summer of 2017. After Ei8ht Ball Brewing Company's closure, Braxton Brewing Company will begin work on acquiring necessary permits and, making renovations to the taproom space. Further details about these changes, coming products, and an opening will be released at a later date.
To learn more about Braxton Brewing Company, visit their website.
Follow Braxton Brewing Company on Facebook, Twitter, and Instagram to stay in-the-know.