Jim Koch Defends NY Times Op-Ed on CNN
Boston Beer Co. founder Jim Koch has taken a lot of flak for his New York Times op-ed provocatively titled "Is it last call for craft beer?" Koch recently made an appearance on CNN to defend his arguments.
Host Michael Smerconish opened the segment by holding up a number of beers from brands such as Goose Island, Elysian, Breckenridge and Terrapin, which he incorrectly claimed were all owned by Anheuser-Busch InBev (Terrapin is actually owned by MillerCoors). Then he introduced Koch, who was wearing his trademark blue jean Samuel Adams shirt with a beer in hand and was flanked by a pair of Boston Lager six packs. Koch called on the global beer giants — ABI and MolsonCoors — to disclose their ownership of the brands on their packaging.
"I wrote that op-ed because i was frustrated with the lack of effective antitrust enforcement in the U.S. beer industry," Koch said. "I have watched while our Department of Justice allowed two big foreign companies to come into the United States,a buy up 90 percent of U.S. beer production, and now that same Department of Justice is allowing those two big global brewers to buy up craft brewers."
Koch then pleaded with President Donald Trump to help the "independent American craft brewers" as well as the beer wholesalers and Teamsters "get a better deal because your administration is about to sign off on a bad economic deal."
When Smerconish pointed out that Boston Beer isn't a small brewing company, Koch shot back that his company is "1/100th" the size of ABI.
"While we've been the most successful craft brewery, we're still, like, the tallest pygmy," Koch said.
Koch said he wrote the op-ed because felt a responsibility to speak up on behalf of 5,000-plus small and independent craft brewers.
"I think a beer drinker shouldn't have to hire a private detective to figure out who actually makes the beer that they're drinking," Koch said.
Deceptive Advertising Lawsuit Against MillerCoors Dismissed
MillerCoors has deflected a class-action lawsuit that claimed the beer company deceived consumers by marketing Foster's Lager as an import brand, despite the fact that it is produced domestically, according to Food & Beverage Legal News.
The lawsuit alleged that consumers were deceived by the packaging of Foster's Lager, which features Australian symbolism — a red kangaroo and the Southern Cross. The lawsuit also claimed that the company's website, which uses the sound of a didgeridoo and features the brand's "How to speak Australian" marketing campaign as well as the "Australian for beer" slogan, perpetuated the notion that the beer was made abroad.
However, the court dismissed the lawsuit noting that the packaging clearly states the beer's origin, which is required and was approved by the Alcohol and Tobacco Tax and Trade Bureau: "brewed and packaged under the supervision of Foster's Australia LTD. Melbourne, Australia by Oil Can Breweries, Albany GA and Fort Worth TX."
MillerCoors is the latest to score a victory in a deceptive advertising case, joining Red Stripe and Sapporo.
Meanwhile, a trio of California consumers are pursuing a class action lawsuit against Craft Brew Alliance for allegedly using "false and deceptive advertising" to dupe consumers into believing that Kona Brewing Co. products are made in Hawaii when they are brewed in New Hampshire, Oregon, Washington as well as at City Brewing in Tennessee.
Kona labels feature the following disclosure on origin: "KONA BREWING COMPANY CO KONA HI · PORTLAND, OR · WOODINVILLE, WA · PORTSMOUTH, NH · MEMPHIS TN FRESH, RESPONSIBLE, ALWAYS ALOHA."
An amended complaint in the Kona case was filed on April 7.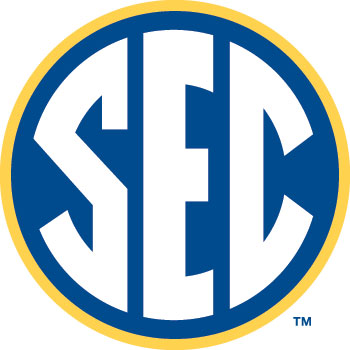 SEC: No Beer Sales at Football Games
The University of Texas of the Big 12 Conference and Ohio State University of the Big 10 have raked in millions of dollars by allowing alcohol sales during college football games. However, the Southeastern Conference (SEC) is standing pat with its policy of not allowing booze sales in the general seating areas of its football stadiums, according to the Tuscaloosa News.
"The conference has a policy that says that we're not selling alcohol in the general seating area," SEC Commissioner Greg Sankey reportedly said during Monday's Associated Press Sports Editors Southeast Region meeting. "Now, you can agree or disagree with that policy, but that's the policy. The basis for changing that or maintaining it is one that's developed in the conversation."
Sankey also refuted the notion that alcohol sales would increase attendance.
"I think we were at like 98 percent ticket sales in football," he said. "So is that one-percent margin a trade that we're going to make?"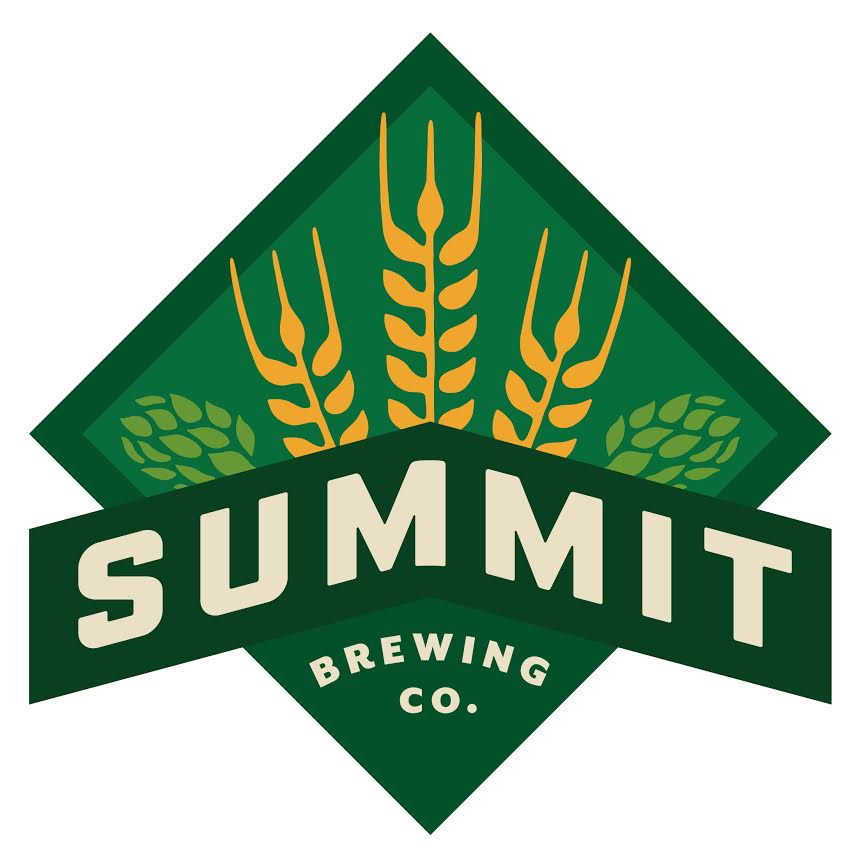 Minnesota Distributor Needham Sues Summit
Summit Brewing Company is in the midst of a lawsuit after the beer company allegedly wrongfully terminated its distribution agreement with Minnesota-based Needham to sign with J.J. Taylor Distributing, according to KAAL-TV.
Summit, the second-largest Brewers Association-defined craft brewery in Minnesota, allegedly hired a former J.J. Taylor president and manager as the beer company's chief sales officer, according to the TV station. The Stillwater-based wholesaler alleges in the lawsuit that the chief sales officer "made it one of his life's missions" to move Summit's distribution rights to J.J. Taylor.
Summit reportedly revoked Needham's distribution rights after the wholesaler "inadvertently distribut(ed) beer to two retail accounts that were located a short distance from the border" of its territory, and the beer maker reportedly took issue with "some of the senior Needham's stock in the family-controlled distribution company" being transferred to the senior Needham's sons who are also part of the business.
Needham has reportedly requested a jury trial and is seeking more than $50,000 in damages.
A Summit spokesman didn't return a message for comment from Brewbound.
Foursquare Examines Cannabis' Effect on Foot Traffic in Oregon
Foursquare recently looked at how legalized recreational marijuana in Oregon has affected its users' foot traffic. In Oregon, liquor store traffic actually increased 5 to 10 percent during a 12-month period between 2015 and 2016. However, Oregon actually lagged behind the rest of the country, which saw its liquor store visits double.
Bars, clubs, lounges and breweries experienced a 3 percent increase in foot traffic as well, Foursquare found.
A few caveats to the data: Foursquare is only tracking foot traffic, not sales. And Brewers Association chief economist Bart Watson cautioned Brewbound to keep in mind that Foursquare users may not be representative of the general population, even with the company normalizing its findings against the U.S. census data.
Watson added that there may be other variables explaining the trend found by Foursquare: "off premise seems to be affected more than on-premise."
"They have zero causal linkage here to marijuana – the data is interesting, but this isn't a smoking gun," Watson wrote. "Economy, demographics, etc. will matter here too."
See more of Foursquare's findings here.
Iron Heart Canning Profiled
Bloomberg recently published a profile on mobile canning operations featuring Iron Heart Canning, which is responsible for most of the mobile canning business along the eastern seaboard inland to Ohio.
According to the profile, Iron Heart operates 22 trucks that service about 250 brewers. The company has the ability to fill up to 563,000 cans a day — or 642,000 barrels of beer a year.
"We're really allowing breweries to do more volume and get a much faster market penetration than they would have otherwise," Iron Heart founder Tyler Wille told the outlet. "In markets that we're not in, you don't see near the level of cans on the shelf or near the level of breweries."
The problem for Iron Heart: The more successful its clients are, the more clients they lose. Notable casualties include Long Trail, Night Shift and Trillium.
Read the full profile here.
Beer By Design Seeking a New Partner; Colorado Brewpub for Sale
Northglenn, Colo.-based Beer By Design Brewery is seeking new business partners. In a post on the Brewers Association's message board, the brewery announced that after three years, one of the co-owners is looking to "pursue other endeavors and leave the company."
"The BBD Brewery is looking for someone who wishes to take an active part in the day to day operation of the brewery alongside the existing partner," the ad reads. "We have a well established account base in Colorado and have a production capacity to break into a larger wholesale market without expansion."
The brewery has an annual capacity of about 8,000 barrels, and the company is capable of kegging and bottling beer.
The ad asks interested parties to contact Vance Sabbe at 303-517-2202 or at vsabbe@beerbydesign.com.
Meanwhile, an unnamed 23-year-old brewpub with 15,000 barrels of capacity in a Colorado mountain town is also for sale. One of the business partners is reportedly looking to retire.
"Building, bottling line, and all equipment is included in the sale," the ad reads. "A true 'turn-key' operation in a historic downtown area. Beer is distributed throughout Colorado and 4 other states currently."
Calls placed to the listed real estate agent were not returned as of press time.