Anheuser-Busch InBev Opens Goose Island Branded Pub in London
Goose Island is migrating to Europe. Anheuser-Busch InBev is planting a series of pubs branded with the Chicago craft brewery's name, starting with a pilot launch in London before Dec. 25, followed by a second London location and a third in Belgium, according to the Telegraph.
The opening of the Goose Island Vintage Ale House marks the first launch by A-B InBev's "brand experience" division, which reportedly hopes to gain notoriety for its craft brands. The pubs will offer Goose Island's barrel-aged beers and American smokehouse-style fare.
In February, A-B InBev acquired Goose Island's original pub on Clybourn Avenue in Chicago. In June, the company opened its first pub outside of Chicago at the Hard Rock Hotel & Casino in Las Vegas. A-B InBev also has plans to open a pub in the Fishtown district of Philadelphia in the summer of 2017.
Drizly Expands to Ohio and Connecticut
Boston-based alcohol delivery company Drizly is expanding coverage into two more states — Ohio and Connecticut — according to the company.
In Ohio, Drizly is partnering with the following retailers: Arena Wine and Spirits, Middletown Fine Wine & Spirits, Corkscrew Johnny's, and Chagrin Wine & Beverage will fulfill orders in Columbus, Middletown, Akron and the suburbs of Cleveland.
In Connecticut, the company is partnering with the following retailers: Beverage Boss, Capital Spirits, Wine Cellars 4, BevMax and LQR MKT will make deliveries to New Haven, Hartford, Farmington, Greenwich, Darien, Stamford, New Canaan, Norwalk, Westport and Fairfield.
Drizly now deliveries in about 40 cities across the United States and Canada. App users of legal drinking age can download the Drizly app and choose from hundreds of beverages, which would then be delivered to their doors within an hour.
Oklahoma Liquor Stores Plan to Challenge Law Change
In November, Oklahoma voters passed a measure to allow grocery and convenience stores to sell full-strength beer and wine, with a start date in October 2018. The Sooner State's farewell to 3.2 beer might not happen if liquor store owners have their way.
In the next few weeks, the Retail Liquor Association of Oklahoma is expected to file its challenge State Question 792 — which passed easily, garnering 65.6 percent of the vote.
"We wanted to make sure we thoroughly vetted the issue and everything we wanted in our pleadings," Retail Liquor Association attorney Ann Gervais Richard told The Journal Record, via KGOU. "There are some differences to (State Question) 792 in its post-election format."
Gervais Richard is reportedly still determining which court to bring the challenge under the Equal Protection Clause of the U.S. Constitution.
Ohio State Football Fans Buy More than $1 Million in Beer at Games
Buckeye fans like to drink — just not as much as Longhorn fans. In the first year of selling beer at Ohio Stadium during football games, Ohio State reported $1.1 million in beer sales, according to WOSU Public Radio.
Over a seven-game home slate, Buckeye fans drank at least 122,000 beers, at about $9 a beer. WOSU did the math and that's about 17,000 beers a game.
That's not good enough to top the University of Texas, however, which hit $1.1 million in sales in just two games, according to Columbus Business First. (UT's data includes wine and beer, but the university told the paper that most sales come from beer.)
Seeing seven-figure gains, more universities are likely to consider opening up beer sales during football games.
In other Columbus news, A-B InBev is using the college town as a test market for studying drinking problems through its Global Smart Drinking Goals, according to the Business First. A-B will reportedly produce more no- and low-alcohol beer with the intent of those styles representing about 20 percent of the global beer volume by 2025.
MobCraft Apologizes for Date Grape Beer Name
Milwaukee craft brewery MobCraft learned one of the perils of crowdsourcing beer names is trusting your audience — and not vetting them. That's how the name "Date Grape," an obvious play on "date rape," made it into a naming competition.
MobCraft has since pulled Date Grape from the competition and installed failsafes to make sure that entries are vetted in the future.
MobCraft CEO Henry Schwartz has apologized, explaining how things went haywire by relying automated processes.
"I am sincerely sorry that this incident occurred and by no means is it a reflection of the views of MobCraft Beer and its employees," Schwartz wrote. "I feel horrible that this oversight happened. We would never promote rape culture as it is a very serious issue, never to be joked about. Again my deepest apologies."
MobCraft is donating a portion from sales on Saturday, Dec. 10, to a rape crisis center.
Flying Dog Closes in on Buying 32 Acres for New Production Brewery
Maryland's Flying Dog Brewery is inching closer to buying 32 acres in Frederick where it plans to build a new production brewery, the Baltimore Business Journal reported.
The only thing standing in the way of Flying Dog buying the vacant land for $2.55 million is a public hearing on Dec. 15, the business paper reported. The sale is reportedly expected to close by the end of the year or early January.
In this $54 million project, Flying Dog reportedly plans to open a 150,000 sq. ft. brewery along with an 8,000 sq. ft. "farm brewery" for experimental beers. Once the new facility is online, it will push Flying Dog's capacity to 800,000 barrels a year, brewery CEO Jim Caruso told the Business Journal.
Flying Dog produced 99,330 barrels in 2015, according to the Brewers Association.
The official opening date could be as far away as 2020.
Congressional Members Want Government to Research Hop Growing
Hops are big business — generating $250 billion in economic activity in 2014 — and members of Congress are taking notice.
Spokane TV station KXLY reported that more than 100 members of congress are asking the federal government to conduct additional research on hops in order to develop "new hop varieties that are pest-resistant and climate-tolerant" so growers can "increase yields while reducing pesticide use."
In 2016, the United States had more hops in production than anytime in history, Bill Elkins, an account manager with Hopsteiner, a Yakima Valley-based firm that grows, trades, breeds and processes hops, told Brewbound last month.
In addition, for the second consecutive year, the U.S. planted more hops (52,962 acres) than Germany (45,957 acres) as farmers expanded their operations to accommodate for increased hop production. Since 2012, U.S. hop production has increased by 50 percent, according to the U.S. Department of Agriculture. The majority of the U.S. hop production comes from the Pacific Northwest, with 51,115 acres of hops planted in Oregon, Idaho and Washington, and a record-high 91.8 million pounds of hops are expected to be harvested from the region this year
BA Chief Economist Talks Premiumization
Brewers Association chief economist Bart Watson took a look at the premiumization trend and what it means for craft beer. Watson's conclusion: Don't take for granted your brand's premium position and never stop working "to add value to your brand through quality, consistency, flavor, marketing, and customer interaction."
So who's winning the high-end of craft?
"All things being equal, a beer with a strong brand can charge more than a comparable beer with a weaker brand, and separating the direction of those causal arrows isn't simple," Watson wrote "Some growth is also likely due to smaller bases as the price moves up, but the percentage growth trends are pretty clear, and the volumes from $35-$45 have become a significant portion of craft's overall volume."
The struggle is with those selling beer in the $25 to $35 a case range.
"Brands that can position themselves above that range have found more greenfield space and have been on average more successful (albeit at lower volumes), as seen by the aggregated figures," Watson wrote.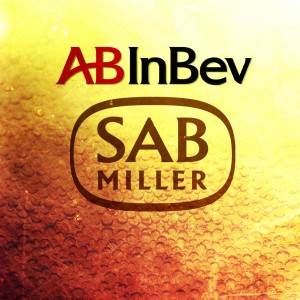 Bain Capital Ends Bid for SABMiller's European Beer Brands
Bain Capital has dropped out of the bidding war for SABMiller's Central and Eastern European beer assets, according to Reuters.
Anheuser-Busch InvBev is selling SABMiller's assets to satisfy regulators as part of the $100 billion MegaBrew acquisition of SABMiller.
Japanese brewers Asahi Group remains the front-runner to acquire Pilsner Urquell, Tyskie, Lech and more brands. Those brands are expected to go for around $6.4 billion by Dec. 25.
Also still in contention: Jacobs Holding, PPF, China Resources and possibly Advent International. Final bids are expected in by Dec. 12.
Oregon Craft Beer Market Softens
Oregon's craft beer industry is slowing down. In a late November presentation to the Oregon Brewers Guild, Josh Lehner of the Oregon Office of Economic Analysis told members that while business is slowing, the future could be bright for neighborhood microbreweries in the suburbs, according to the Capital Press.
Lehner said medium and large breweries will need to rely more on selling their beer outside of the state as well as internationally.
"The path forward is really about reversing the Oregon Trail," Lehner told the group. "There is just too much competition and market saturation to be able to reach large production numbers by relying solely on Oregon consumers."
According to Lehner, about half of Oregon beer is now exported to Canada with 17 percent going to Japan and five percent going to China and South Korea.
Largest Cider Taproom in America Opening in Portland
In other Oregon news, Seattle's Schilling Cider is tapping Portland for the opening of America's largest cider taproom, according to Willamette Week.
The new space will open in the Goat Blocks on Southeast Belmont Street.
"We will have quite a bit [of cider] from Oregon, that will be a healthy focus, " Schilling co-founder Mark Kornei told the Willamette Week.
The bar will also reportedly serve international ciders, host tap takeovers, cider events and potentially cider-making classes.