Harpoon Brewery Adds Minnesota and Wisconsin
For the first time in eight years, Harpoon Brewery has expanded its distribution footprint. The Boston-based craft brewery announced Monday a pair of deals to put its beer into Minnesota and Wisconsin.
Harpoon hooked J.J. Taylor Distributing Company, the largest distributor in the Twin Cities, and Breakthru Beverage in Wisconsin.
"It has been long time since we've entered a new state in the U.S., so we took our time to find the right distributor partner for us in Minnesota," Harpoon CEO and co-founder Dan Kenary said in a press release.
Beginning in November, both states will receive Harpoon's flagship IPA, Winter Warmer and Sweet Spot golden ale as well as its 'Tis the Seasonal Winter Mix, which features IPA, Sweet Spot, Winter Warmer, and Vanilla Bean Porter.
"For a state known for great beer, we're very excited to bring a piece of New England to beer lovers here," Kenary said of the company's foray into Wisconsin. "I've been lucky enough to have spent many vacations in the North Woods of Wisconsin and have grown to love the state and its people. I can't wait to stock our cooler with Harpoon during my next vacation."
Modern Times Inks Statewide Distribution Deal in Arizona
Modern Times Beer will be available statewide in Arizona by mid-November. Hensley Beverage Company said it would begin delivering the San Diego brewery's core products and seasonal offerings to store shelves on November 14.
"We love everything about Modern Times, their people, their culture, their branding, and above all their liquid," Hensley director of brand management Scott Kirkpatrick said via a release. "These guys have been creating some of the very best beer out there, and we're looking forward to introducing them to a larger audience here in Arizona."
Hensley plans to distribute Modern Times' year-round beers, including Fortunate Islands Hoppy Wheat, Black House Roasty Stout, Blazing World Hoppy Dank and Lomaland Rustic Saison
Central Waters' Barrel-Aged Beers Hit Detroit
Central Waters Brewing Co. will send its barrel-aged beers to the Detroit metro area by the end of October. The Amherst, Wisconsin-based brewery has signed with Powers Distributing for coverage across Oakland and Macomb counties.
"We are very excited to finally bring our barrel-aged line of beers to our neighbors in Michigan," Central Waters vice president Anello Mollica said in a release. "This is just the beginning, and more variety and styles will follow as we grow. We look forward to working with Powers, and all of our Michigan partners, to bring our acclaimed beers into the great state of Michigan."
By Halloween, Detroit drinkers will be able to purchase the company's Headless Heron Barrel Aged Pumpkin Spice Ale and Bourbon Barrel Scotch Ale.
Bourbon Barrel Stout is expected to arrive by mid-November, the company said.
Revision Brewing Locks in Georgia Deal
Yet-to-launch Revision Brewing Company has signed another distribution deal, this time for coverage in Georgia. In August, Revision locked in a deal with R&R Beverage Company in Atlanta, Georgia — the brewery's first deal in the southeast.
"Jeremy owns the big IPA category," Michael Lowenberg, R&R's portfolio and sales director, said of former Knee Deep brewmaster and Revision Brewing founder Jeremy Warren. "When he gets his hands on their barrel program, we have no doubt he will reshape that world too!"
Also last week, Revision Brewing announced on its Facebook page that it would distribute to "the entire state of North Carolina" via Mutual Distributing.
Revision has plans to open its production brewery and tasting room in northern Nevada in 2017.
Revision previously announced several distribution agreements, including deals with Craft Beer Guild of Los Angeles in Southern California, Superior Products in Northern California, Morris Distributing in San Francisco, Barone Imports & Wholesale in Reno, Nev., Mussetter Distributing in Sacramento, Humboldt Beer Distributors in Eureka, Calif., and Pipeline Craft Beverage Company in Bakersfield, Calif.
Tampa Bay Brewing Expands to South Florida and Treasure Cove
Tampa Bay Brewing Company has signed with Brown Distributing Co., which will deliver its beer to retail stores from Vero Beach to Key West, according to a press release posted on Drink Like a Local.
"We are really excited to work with the Tampa Bay Brewing Team," Ian Salzberg, Brown's director of marketing and brand management, said. "With their love for Florida, the ocean and canned craft beer, we know that the folks around South Florida will be excited to embrace their beers. I am looking forward to picking up some four-packs myself."
The Doble family began in the brewing business in 1993, opening the Brew Shack Homebrew and Winemaking Supply store in Tampa. In 1997, they opened their first brewpub in Ybor City. A production brewery followed in 2015.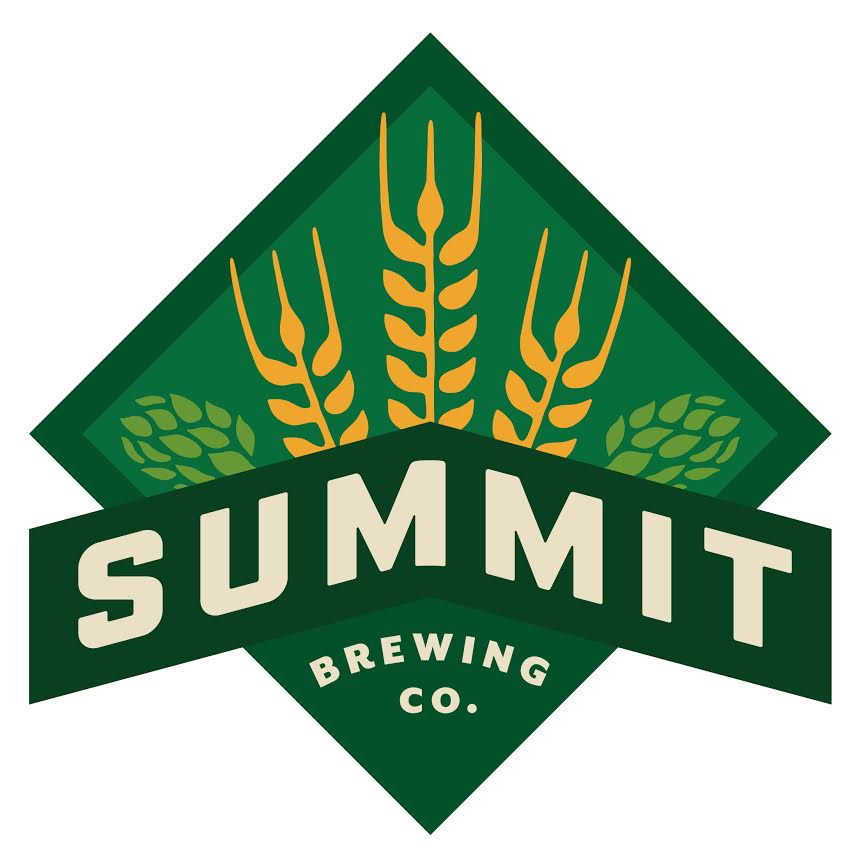 Summit Brewing Ceases Distribution in Three States
St. Paul, Minnesota-based Summit Brewing Company has pulled out of Missouri, Kansas and Arkansas at the beginning of October, according to a brewery spokesman.
A spokesperson with North Kansas City Beverage in Missouri noted that the distributorship plans to run through its inventory by the end of the month.
Summit has been celebrating its 30th anniversary with a series of limited-release beers, including a West London-Style Ale, a Keller Pils and a Double IPA.
DESTIHL Hits Missouri
With the construction of a new 47,000 sq. ft. production brewery, taproom and beer hall in Normal, Illinois, nearing completion, DESTIHL Brewery announced in July that would expand distribution into Missouri.
"Building the new production brewery is enabling us to move forward again with our expansion into new, exciting markets like Missouri," founder and CEO Matt Potts said in a release.
Bevolution Distribution is distributing the company's beers in the St. Louis area.
"We look forward to a long-term business and personal relationship with the DESTIHL team as we grow their brand in the Missouri market," Bevolution's head of marketing John Giarrante said in a statement.
DESTIHL beers are currently sold in Illinois, Arizona, Colorado, Texas, Wisconsin, Iowa, Indiana, Michigan, Minnesota, Louisiana, Ohio, Florida, Pennsylvania, North Carolina, Nebraska and Oklahoma.
Goodwood Brewing Co. Adds Three States and Aruba
Louisville, Kentucky-based Goodwood Brewing Co. announced in July that it was adding three states — North Carolina, Illinois and Alabama — and Aruba to its territory.
Goodwood pays homage to Kentucky's distilling history by wood-aging its beer and using limestone water used in bourbon making.
"We depend upon our distributors' superior knowledge of their markets, and we provide support of our unparalleled wood touched beers," Goodwood CEO Ted Mitzlaff said in a statement.
Goodwood beer is available in Kentucky, Virginia, Tennessee, Indiana and Ohio. The company has plans to expand production with a second location capable of brewing 75,000 barrels of beer annually. It currently operates out of a 20,000 barrel facility.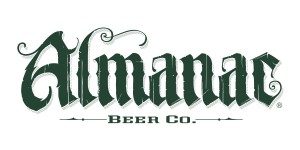 Almanac Beer Company Enters North Carolina
San Francisco's Almanac Beer Company started statewide distribution of its "farm-to-barrel" beers in North Carolina in July.
Greensboro's Freedom Beverage Company is distributing Almanac's portfolio, including its barrel-aged sour beers and freshly canned IPAs, pilsner and saisons.
"North Carolina is home to some of our favorite breweries in the world, and has an exciting, vibrant beer culture and community," Almanac brewmaster Jesse Friedman said in a statement. "We can't wait to share are beers with North Carolina (and drink the delicious local brews!)."
Veteran Beer Company Reaches Michigan
Veteran Beer Company, a brewery dedicated to employing only military veterans, reached a deal with three Michigan wholesalers in July to put its beer into the central part of the state.
Veteran Beer Company's Hooyah! IPA, Blonde Bomber golden ale and Freedom Road amber lager are now available through Powers Distributing, O&W, Inc., and Dan Henry Distributing Company.
"I feel like we've spent the past several years proving our craft beer credentials in neighboring states, and we're ready now to excel in this sophisticated beer market," Veteran Beer Company founder and president and Navy Veteran Paul Jenkins said in a release. "We're a Midwestern company and this is the critical market in the region."
Veteran Beer Company contract brews its beer by leasing time and space with Third Street Brewery in Cold Spring, Minn., and the Point Brewery in Stevens Point, Wisc. It's beer is available in Wisconsin, Indiana and Minnesota.
Due South Brewing Company Moves into Tallahassee, Gainesville and North Central Florida
Florida's Due South Brewing Company has begun selling its core beers in Tallahassee, Gainesville and Ocala, Florida. Seasonal brands are expected to follow the release of Caramel Cream Ale, Category 3 IPA and Category 5 Imperial IPA.
"Obviously we're thrilled to be able to share our beer with more folks around Florida," Due South's head brewer and president Mike Halker said in a statement. "Our goal is to someday provide everyone in the Sunshine State with Due South beer and expanding into these areas gets us that much closer."
The company's Boynton Beach, Fla., production facility is on pace to brew 7,000 barrels by the end of the year. Due South is also working on an expansion of its production facility, doubling its space to 27,000 sq. ft. with the addition of an indoor biergarten, taproom and a dedicated space for the brewery's barrel-aging and sour programs.
BarrelHouse Brewing Co. Signs with Mindful Distribution in San Francisco
California's BarrelHouse Brewing Co. will expand throughout the San Francisco Bay Area via Mindful Distribution.
"Since we started, the San Francisco Bay Area has been a goal for us," BarrelHouse Brewing Co. marketing director Chris Vaughn said in a statement. "We couldn't be more excited about delivery our well-crafted beers to the area. Joining forces with the new boutique distributor, Mindful Distribution, as well as the overwhelming demand from the area made this possible."
BarrelHouse Brewing Co.'s entire portfolio, is currently available in Alameda, Contra Costa, Marin, San Francisco and San Mateo counties.
Earlier this year, the brewery opened a speakeasy in San Luis Obispo, Calif., offering its year-round beers, Reservado De Robles Barrel-Aged Beers and Salvaje De Robles Small Batch Sours and Wild Ales.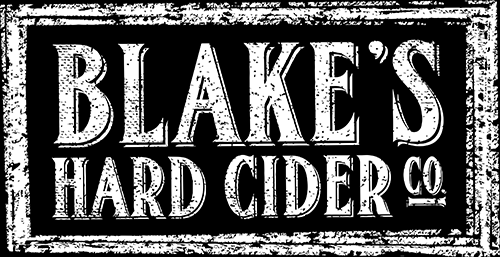 Blake's Hard Cider Hits Kansas
Michigan's Blake's Hard Cider is now available in Kansas. The cidery signed with Standard Beverage to offer its 6-packs and draft offerings in the state.
"We're excited about Standard Beverage's progressive approach to the craft beer and cider industry," Blake's founder, Andrew Blake, said in a statement. "We feel they are the right partners to help bring our message of quality craft cider to the free state of Kansas."
Blake's is now available in eight states, including Michigan, Ohio, Kentucky, Indiana, Illinois, Wisconsin and North Carolina.