Brooklyn Brewery announced its fourth international brewing venture this week with the formation of HK Yau Brewing Company in Hong Kong.
The project is the latest partnership between the New York craft brewery and Danish brewer Carlsberg. Brooklyn Brewery president Robin Ottaway told Brewbound that Carlsberg was a natural fit due to its strong existing on-premise game, distribution ties and expertise in the market.
Previous Brooklyn-Carlsberg tie-ups include a 2015 rebuild of the E.C. Dahls Brewery in Trondheim, Norway, and the 2013 opening of The New Carnegie Brewery in Stockholm, Sweden.
"If there's anything that we're good at, it's collaborating and working with others," said Ottaway, who was in Hong Kong for the launch of the HK Yau brand. "We play well with others."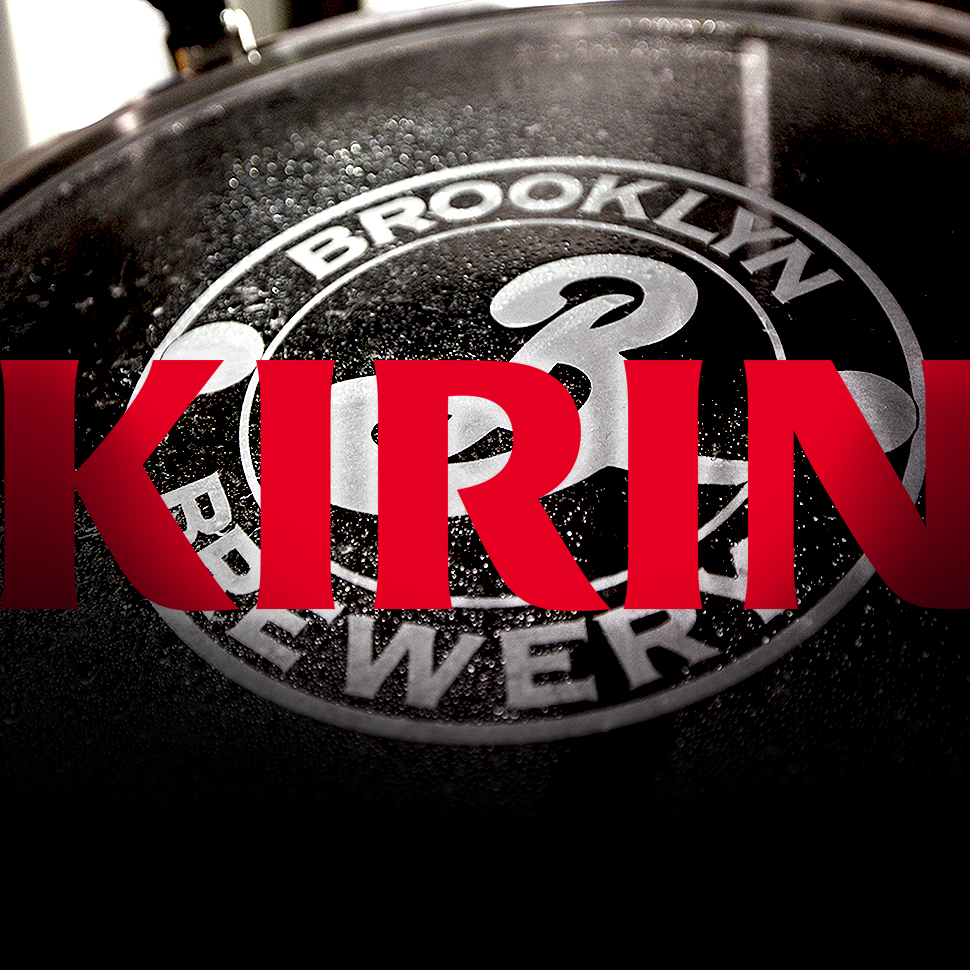 The move also marks Brooklyn's latest foray into the Asian market following last October's sale of a 24.5 percent minority stake to Japan's Kirin Brewery. That deal included plans for a Japanese joint venture. And in April 2016, Brooklyn launched Jeju Brewing Company in South Korea.
The idea of HK Yau, which has no direct translation in English, is to build a local Hong Kong brand in a market that already features about 24 breweries, Ottaway said.
"This brand isn't created for Brooklyn Brewery," Ottaway said. "We've created it for the locals in Hong Kong."
Brooklyn will contract brew HK Yau's three introductory beers — Times Square Lager, Underground Pale Ale and New Kong Wheat beer — at Hong Kong Brewing Company, a deal that came together via that brewery's director, Devin Otto Kimble, who is a longtime partner and friend of Brooklyn Brewery.
Despite being a standalone venture, HK Yau features labels that are stylistically reminiscent of Brooklyn and its standout badge. Ottaway conceded that the two are similar, noting that he likes how the labels stand next to each other. However, the real label inspiration came from the omnipresent neon throughout Hong Kong.
Ottaway said he anticipates selling about 2,000 barrels of HK Yau beer this year, with an eventual target of 10,000 barrels for the new brand.
After establishing the HK Yau brand in the local market this year, Brooklyn plans to build a brewery capable of producing 10,000 barrels annually, Ottaway said. The brewery will not produce any of Brooklyn Brewery's brands, he added.
"It's a bigger commitment to build a brewery," Ottaway said. "Now that we've launched and seen the reaction, we're feeling pretty good about it."
The company has already begun exploring building the brewery since it anticipates rapidly exceeding Hong Kong Brewing Co.'s capacity, and a decision could come within a year.
"It'll be relatively soon," he said. "In the next year or so, we have to figure out what we're doing."
While growth in the U.S. craft beer market has slowed to single digits, international markets remain fertile territory.
Brooklyn has a long history of leveraging international markets, and the company has been exporting beer to Japan since about 1988. Ottaway conceded that was not through foresight but rather quick access to cash upon order for a fledgling brewery.
"It was CBD — cash before delivery," he said. "For a tiny company, that's pretty appealing."
Since then, international markets have become a significant portion of Brooklyn's business — Ottaway estimated that they now account for just under 50 percent.
"Recently, as things have slowed down, it's nice to have diversification and exposure to market like Hong Kong that's in the early boom stage of craft beer," Ottaway said. "The one thing that I've enjoyed about Asia is it's still in the whole discovery process of craft beer. It takes me back to when consumers in the U.S. were just learning. It's a cool stage."
Hong Kong, which Brooklyn has been exporting beer to for more than a decade and is now the company's 15th largest export market, "seemed like a natural market for us," Ottaway said.
Ottaway, who frequently visits the region, noted similarities between New York City and Hong Kong.
"It's a global city. It's a melting pot of culture and taste," he said. "What we're doing here is about the long term."