Brooklyn Brewery said Wednesday it had struck a two-pronged deal with Japan's Kirin Brewery that would include the sale of a minority stake and the establishment of a new joint venture in Japan.
As part of the two companies' capital partnership, the Japanese beer company will acquire "an approximately 24.5 percent stake" in Brooklyn Brewery, according to a press release posted on the Kirin Holdings website.
Specific financial terms of the sale were not disclosed, but Nikkei Asian Review, citing sources close to the transaction, valued it at "several billion yen." (Editor's note: based on current exchange rates, $1 U.S. dollar is equivalent to 104 Japanese Yen)
The deal will also include the founding of a new joint venture in Japan, which Kirin said would launch in January. Brooklyn Brewery will control 40 percent of that company.
Additionally, the two companies plan to "consider the development of original products for the Japan market and the launch of a restaurant business," according to the release. Kirin will also help Brooklyn expand distribution into Brazil.
In mid-September, The Japan Times said Brooklyn was considering a tie-up with Kirin, and that the Japanese brewery planned to both manufacture and sell the American craft brewery's flagship Brooklyn Lager as part of the partnership.
Rumblings about a potential sale first surfaced last August, when Reuters said Brooklyn was "considering selling some equity with the help of investment banks."
At the time, Brooklyn Brewery founder Steve Hindy told Reuters that "anyone who does want to sell, should be selling right now," adding that valuations were "out of this world."
Brooklyn's minority sale to Kirin is one of the higher-profile craft beer deals in 2016. Other notable transactions this year include Victory Brewing's sale to Ulysses Management-backed Artisanal Brewing Ventures, Cigar City Brewing's sale to Fireman Capital Partners-backed Oskar Blues Holding company, Devils Backbone's sale to Anheuser-Busch InBev, a trio of small craft brewery purchases by MillerCoors and VMG Partners' $90 million investment into a limited partnership called "VMG Stone Brewing Coinvestment."
In 2015, Kirin Brewery posted sales of approximately $3.97 billion, according to public financial statements. Through the first six months of 2016, however, sales have declined more than 12 percent, to $1.76 billion.
Staying Independent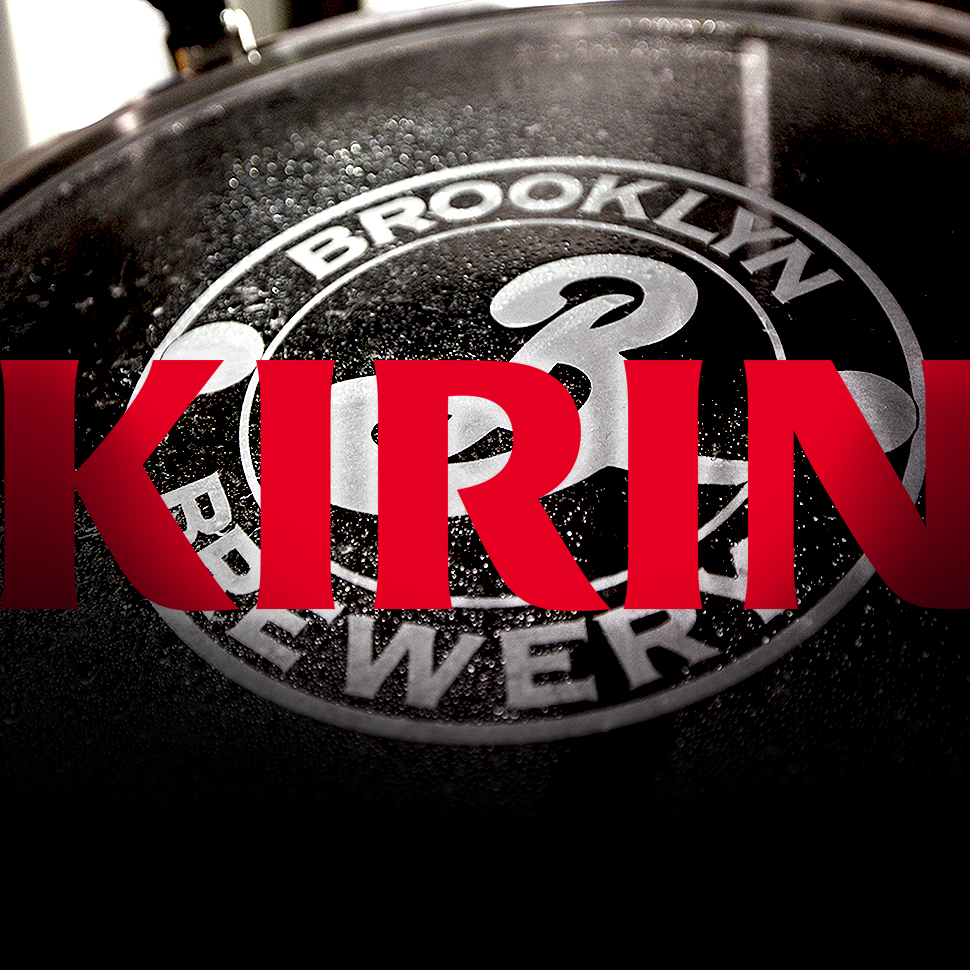 Selling less than 25 percent to Kirin — Japan's second-largest beer maker — means that Brooklyn, which last year produced 277,000 barrels and was ranked by the Brewers Association as the 12th largest U.S. craft brewery, will be able to remain an independent craft brewery in the eyes of the trade organization.
The BA only recognizes beer companies that are less than 25 percent owned or controlled by "an alcohol industry member that is not itself a craft brewer" as "independent."
In a posting to his company's website, Brooklyn Brewery president Robin Ottaway pointed to the BA definition and said his number one goal when negotiating a deal was to remain independently owned and operated.
"Let me be entirely clear – Eric [Ottaway] and I will continue to control and operate the Brooklyn Brewery for many years to come," Robin Ottaway wrote.
Investing in US Growth
In his posting, Ottaway said the Kirin investment would enable the company to "continue our global expansion and affirm our position as a leading global craft brewer."
Earlier this year, Brooklyn said it would establish its global headquarters inside of a 75,000 sq. ft. (50,000 barrel) facility and build a 600-person rooftop beer garden at the Brooklyn Navy Yard. The company has also stated its intentions of eventually taking over complete control of its brewing operations — it currently outsources a bulk of its production to F.X. Matt Brewing in upstate New York — via the construction of a large-scale brewery and distribution center.
The company had been eyeing a location on Staten Island, when negotiations hit a snag earlier this year. As of press time, it's unclear if Brooklyn Brewery is still considering other locations on Staten Island, or if it would look elsewhere.
"We intend to build on a strategy that takes Brooklyn Brewery to a fully national brand with a top-class sales and marketing team supporting our distributors," Ottaway wrote in the blog.
An International Focus
Ottaway also said the investment was part of a "broader strategy to form partnerships and collaborate around the world to bring our brand and help grow craft beer wherever we go."
Over the years, Brooklyn has made a habit of growing via international partnerships and joint ventures. For more than a decade, the company has worked with Denmark's Carlsberg Group for both European and Asian distribution as well as collaborative brewing initiatives.
In Sweden, Brooklyn's top export market, Brooklyn and Carslberg jointly own and operate Nya Carnegiebryggeriet (New Carnegie Brewery). And in Norway, the two companies teamed up to rebuild the EC Dahls Brewery in Trondheim, Norway.
Brooklyn also helped found the Jeju Brewing Company in South Korea and has negotiated a distribution and brewing agreement with Coopers Brewery of Australia.
"We have established craft breweries together in Sweden and Norway, with more coming. We are excited to now add Kirin to our team," Ottaway wrote.
First Beverage Group acted as the financial advisor to Brooklyn Brewery and Nomura Holdings Inc. advised Kirin.