Brooklyn Brewery to Launch New Partner Brewery in South Korea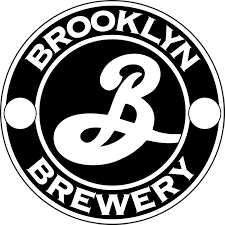 Brooklyn Brewery this week announced it would open its third international brewing venture, Jeju Brewing Company, named after the tropical South Korean island where it is located.
In a posting on the company's website, Brooklyn Brewery president Robin Ottaway said the new endeavour was launched after three years of planning with a local South Korean entrepreneur, and will produce entirely new beers under its own brand. Brooklyn's brewmaster, Garrett Oliver, will travel to Jeju Island to help the new brewery develop its recipes.
News of Jeju Brewing's launch came nearly one year after Brooklyn partnered with Danish brewer Carlsberg to rebuild the historic E.C. Dahls Brewery in Trondheim, Norway. The company also worked with Carlsberg two years earlier to open Nya Carnegiebryggeriet — New Carnegie Brewery — in Stockholm, Sweden.
The Latest on MegaBrew
Anheuser-Busch InBev has inched closer to closing its $106 billion acquisition of the world's second largest brewer, SABMiller.
In an effort to avoid a drawn-out review by antitrust regulators in South Africa, the international beer company yesterday pledged to invest $69 million in the nation's farmers and local manufacturers. A-B InBev also assured the government that no South African jobs would be lost as a result of the transaction.
Per the agreement, none of SABMiller's current employees in South Africa will be dismissed following the deal's completion, and the company will keep the same number of jobs in South Africa for five years after the sale closes. A-B InBev also said it would subsidize more than 800 local farmers to grow hops, barley and other brewing crops in the country.
According to the Wall Street Journal, South Africa's Minister of Economic Development, Ebrahim Patel, said the nation's Competition Commision would likely approve the deal.
Meanwhile, up North, A-B InBev sent the European Commission an official proposal to divest SABMiller's European brands Peroni, Grolsch and Meantime Brewing in order to create a competitor in the European beer market. The company entered into exclusive negotiations with Asahi Group Holdings of Japan in February.
According to Reuters, the European Union now plans to decide whether it will approve the so-called MegaBrew transaction or move it to further investigation by May 24.
Georgia's Dept. of Revenue Lifts Direct Sales Restrictions
Georgia's Department of Revenue opted to lift a regulation last week which had effectively nullified a direct-sales privilege for breweries that state lawmakers passed into law last year.
The so-called "Beer Jobs Bill," which went into effect in July 2015, granted Georgia's 45 craft breweries the right to sell limited quantities of beer directly to customers for consumption on or off the premises as part of a "free souvenir" included in the cost of a brewery tour ticket. Last September, however, the DOR imposed a regulation on the new law that barred brewers from charging varied rates for tours depending on the kind of souvenir a customer chose to receive.
Brewers and legislators alike accused the government agency of overstepping its bounds at the time — arguing that the department had no legal right to issue rules that altered a law's intent, and that it had not given the public a chance to comment on the change for a mandatory 30-day period before putting it into effect.
The government agency agreed to reverse its position on the matter in January, however, after lawmakers brokered a closed-door deal between the Georgia Wholesalers Association, which strongly opposed the bill, and the Georgia Craft Brewers Guild — which agreed to not push for any new legislation for one year in exchange for the restriction being lifted.
"The legal team at the Department of Revenue has written thoughtfully and clearly," Nancy Palmer, the executive director of the Georgia Craft Brewers Guild, told the Atlanta Journal Constitution, "Brewing businesses across the state are excited to get back to work engaging with the customers and tourists visiting Georgia's breweries."
The new amendment, issued last Monday, is now open for public comment and could go into effect this May pending final approval.
Four Peaks to Expand Distribution Outside of Arizona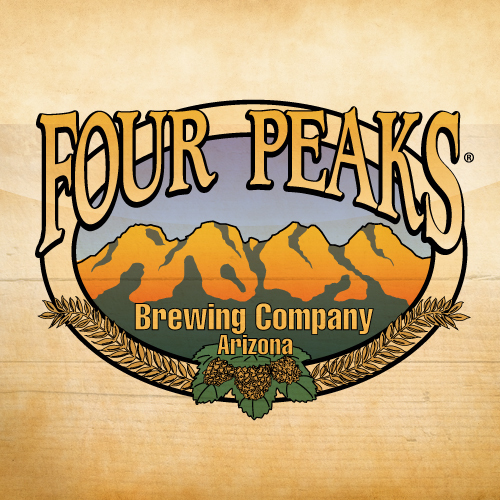 Just four months after selling to Anheuser-Busch InBev, Arizona's Four Peaks Brewing Company announced it would begin selling beer outside of its home state for the first time in its 20 year lifespan.
"Basically it had to do with capital expansion," Greg Ross, marketing director for Four Peaks told local news station KTAR, "We were reaching a sales level within this market that brought us to number two in the United States for breweries only selling to their home market."
Ross said the company has also invested "a couple million dollars" in a capacity expansion at the brewery.
Four Peaks will launch in Nevada this summer and San Diego later this fall.
Tecate Rebrands, Expands to Nationwide Distribution in U.S.
Heineken this week introduced rebranded iterations of its Mexican brands, Tecate Original and Tecate Light, and announced that it would expand the beers' distribution nationwide in the United States.
Citing proprietary data from market research firm Nielsen, the company reported that Tecate Light was the fastest growing light beer in the United States last year — with sales increasing 47 percent in 2015 over the prior year.
The company is supporting the national expansion of both brands by updating their packaging and launching a widespread marketing campaign targeting bilingual and millennial consumers.
In a press statement, Heineken also shared a pair of television spots featuring Tecate's "Black Eagle" mascot which will be broadcast throughout the United States in both English and Spanish to promote the national roll out.
Small Brewers Win Tax Breaks in Virginia
Virginia Governor Terry McAuliffe last week signed into law a bill exempting small brewers in the state from paying sales and usage taxes on brewing equipment and materials.
House Bill 859 exempted small manufacturers in Virginia from paying sales and use taxes on essential supplies used in the commercial production of beer. Under the new law brewers will no longer have to pay taxes to purchase or own equipment, tools and machinery, or packaging materials like cases and labels.
The new law is expected to go into effect July 1.