Proposed Maryland Alcohol Law Changes Face Opposition
Maryland Comptroller Peter Franchot's attempt to drastically alter Maryland's alcoholic beverage laws is being met with opposition from a coalition of wholesalers, retailers and public health advocates, according to the Baltimore Sun.
Eric L. Best, general manager of beer wholesaler Bob Hall LLC, who also was a member of Franchot's Reform on Tap Task Force, told the outlet that the group was "dysfunctional" and that Franchot's recommendations benefiting brewers were "absolutely a fait accompli."
"I think the task force was a platform to say they included all industry stakeholders," Best, who also serves as vice president of the Maryland Beer Wholesalers Association, told the outlet.
The shape of that opposition is unclear, but wholesalers will be joined by retailers and public health advocates in an effort to block the recommendations of Franchot, the state's top alcohol regulator, when the Maryland Legislature convenes on January 10 for a 90-day session.
Among the proposals in Franchot's Reform on Tap Act of 2018, which has yet to be drafted into a bill, are the removal of limits on beer production as well as taproom sales, including a rollback of a controversial "buy-back" provision requiring breweries that sell more than 2,000 barrels of beer directly to consumers to purchase another 1,000 barrels from a wholesaler at a "marked-up cost."
Franchot also suggests eliminating the state's franchise laws, which lock breweries into nearly unbreakable contracts with wholesalers.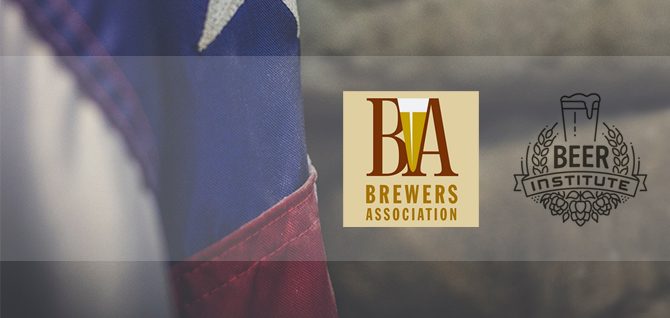 Brewers Discuss Tax Relief Benefits
Brooklyn Brewery co-founder and chairman Steve Hindy recently appeared on CNBC's Power Lunch to discuss how the inclusion of the Craft Beverage Modernization and Tax Reform Act (CBMTRA) in the rewrite of the U.S. tax code will affect the nation's 6,000 craft breweries.
According to Hindy, the changes to the federal excise tax will be "a big boost" for all small brewers as he expects the legislation to save Brooklyn Brewery about $500,000 annually.
"That will go right into our capital program and hiring new people," he said. "And I'm pretty confident that all of the 6,000 breweries across the country will be reinvesting the savings from that."
Hindy said Brooklyn Brewery is making "a big investment" in its brewing operations in New York as well as in San Francisco's 21st Amendment and Fort Collins' Funkwerks, which his company made minority investments in last year.
Hindy added that Brooklyn will also be aided by cuts to the corporate tax rate from 35 percent to 21 percent.
Meanwhile, in North Carolina, the Herald Sun examined how much the state's breweries will save from the federal tax cuts. For Winston-Salem's Foothills Brewing, which produces about 40,000 barrels annually, the savings could amount to as much as $140,000 while smaller producers, such as Carrboro's Steel String Brewery, which produces about 640 barrels, will save about $2,240.
Most of the brewers interviewed for the story said they'd use the savings to hire more workers and invest in equipment upgrades.
"We're maxed out at capacity, so the cost savings – around $28,000 annually – will help us in two ways: it'll help us manage the rising cost of ingredients, and it'll help us a bit as we eye our future expansion," Fullsteam Brewery owner Sean Lilly Wilson told the outlet.
Finally, industry trade group the Brewers Association has published a primer on how the tax code rewrite will affect brewers, including immediate tax benefits for expensing up to $1 million capital investments.
Watch Hindy's appearance here and read more of Brewbound's coverage of the tax breaks for alcohol producers here.
MillerCoors Ends Coors Light NASCAR Sponsorship
After nearly a decade of sponsoring NASCAR races, MillerCoors will not renew its Coors Light sponsorship deal, according to Sports Business Daily.
NASCAR reportedly made "last-ditch efforts" to strike a deal before the last contract expired on December 31, but those attempts fell short, according to Yahoo Sports. The Coors Light brand first began sponsoring the racing league in 2008 — taking over the official beer position from Anheuser-Busch's Budweiser brand, which had sponsored the league from 1998 to 2007 — with a deal reportedly worth $4 million annually.
New Realm Sets Opening Date
After a sneak peek opening during a New Year's Eve party, Atlanta's New Realm Brewing, launched by former Stone Brewing brewmaster Mitch Steele, has set an official opening date of January 8, according to the company's Facebook page.
"If you missed our party, we're open on Monday, Jan 8th (and yes, you better believe we'll have the game on!)!" the post reads.
Steele announced in July 2016 that he was departing Stone to pursue a new brewing opportunity.
Bell's Releases Hopslam Double IPA
Bell's Brewery released its highly anticipated Hopslam seasonal double IPA earlier this week in its home state of Michigan. Shipments to other states are set to occur over the next two weeks.
This year's Hopslam is available in 6-packs of 12 oz. cans, draft and a limited number of mini-kegs. See Bell's Blog for more information on exact dates the beer will ship outside of Michigan.