ZX Ventures Acquires Australia's 4 Pines Brewery
Anheuser-Busch InBev, via its ZX Ventures "global disruptive growth group," has acquired Australia-based craft brewery 4 Pines.
"We've spent the last 10 years building a business with ideals that have worked for us so far, and we weren't willing to compromise on anything," 4 Pines co-founder Jaron Mitchell said in a press release. "And we haven't."
4 Pines said A-B would invest in expanding capacity at its Brookvale brewery "in the very near future." The company also operates a brewery in Manly, Australia.
"We will support their ambitious plans for the future, using our expertise and capability to help them get their exceptional beer to more people in Australia and globally," Jan Craps, president of A-B InBev's Asia Pacific South Zone, said via the release.
4 Pines joins a stable of international breweries acquired by ZX Ventures, including Belgium-based Brouwerij Bosteels, Italy's Birra Del Borgo, London's Camden Town Brewery, Columbia's Cervejaria Colorado, Brazil's Cervejaria Wäls and Mexico's Cerveza Bocanegra.
TTB Now Investigating Pay-to-Play Activities in Illinois
The Alcohol and Tobacco Tax and Trade Bureau (TTB), together with the Illinois Liquor Control Commission, this week began an investigation into alleged "pay-to-play" schemes in Chicago, Peoria and the Quad Cities.
According to a TTB press release, the bureau is attempting to ensure that competition between beer manufacturers is "based on customer service and consumer preference rather than the ability to buy shelf space." The agency has yet to name the subject or subjects of the investigation.
This marks the TTB's second "large-scale trade practice enforcement joint operation" this year into pay-to-play — the prohibited practice of inducing retailers to stock certain brands by providing unfair discounts or items of substantial value.
In July, the TTB launched what it called "the largest trade practice enforcement operation" in the bureau's history in the Miami area. The TTB and the Florida Division of Alcoholic Beverages and Tobacco have yet to reveal the focus of that ongoing investigation. The TTB also fined Boston-area beer wholesaler Craft Beer Guild LLC $750,000 for its involvement in similar pay-to-play activities over a two-year period beginning in 2013.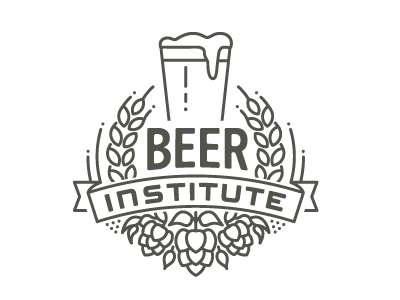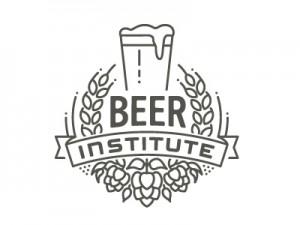 Beer Institute Releases Domestic Tax Paid Estimates for August
The Beer Institute, citing data from the TTB, yesterday released an unofficial estimate of domestic tax paid shipments for U.S. beer makers through the month of August.
U.S. brewers shipped more than 15.5 million barrels of beer in August, a 4.3 percent decline compared to the same period in 2016, the BI said. Through the first eight months of the year, total beer shipments have decreased 2.3 percent, to 116,828,000 barrels; U.S. brewers have shipped about 2.7 million fewer barrels than in 2016.
Amazon Expands Alcoholic Beverage Delivery
Amazon has added home delivery of alcoholic beverages to its Prime Now program in Chicago, Los Angeles, Minneapolis, New York City, Phoenix, San Diego, the San Francisco Bay Area and Portland, Oregon, according to Liquor.com.
Previously, the service was only available in Seattle, Washington; Richmond, Virginia; and Columbus and Cincinnati, Ohio.
Amazon reportedly plans to extend the program to an additional "20 major cities across the country."
TGI Fridays to Test Beer Delivery; New Taco Bell to Sell Alcoholic Beverages
Starting in November, TGI Fridays will launch a pilot alcohol delivery program in Dallas-Fort Worth and Houston, according to CNBC. If the program is successful, the casual dining chain could offer alcohol delivery nationwide in 2018.
Last summer, the company's takeout sales increased 30 percent after starting an online ordering program, according to CNBC.
TGI Fridays joins Buffalo Wild Wings and BJ's Restaurants, who each announced alcohol delivery pilot programs in the last two months.
Meanwhile, Taco Bell has unveiled plans to open more than 300 new stores — without drive-thru windows — in urban centers by 2022, according to Food & Wine. The Tex-Mex chain said those "cantinas" will serve beer, wine, sangria and "Twisted Freeze" slushies made with hard liquor.
Taco Bell plans place the stores in Boston, Detroit, Pittsburgh and throughout New York City's five boroughs.
A-B Encourages Mexican Citizens to Open Modelorama Stores
In an attempt to breathe life into its "neglected" chain of Modelorama retail stores, Anheuser-Busch InBev is encouraging Mexican citizens to become franchisees rather than cross the U.S. border and becoming undocumented workers, according to Ad Age.
Modelorama business unit head Daniel Haskell told the outlet that becoming a franchisee costs about $5,000 compared to anywhere from $4,000 to $20,000 to be smuggled into the U.S.
As part of the program, A-B provides franchisees with a store and pays the electric bill. The franchisee buys the store's inventory, which is 90 percent A-B beer brands.
Currently, there are 8,000 Modelorama beer stores across Mexico, which account for 15 percent of Grupo Modelo's sales in the country, according to Ad Age.
Also of note, A-B is testing home beer delivery in Mexico City from its Modelorama stores via a pilot program with Uber Eats.
Stella Artois Super Bowl Commercial Planned
A-B InBev plans to feature Stella Artois in a 2018 Super Bowl ad. The spot is part of the "Buy a Lady a Drink" campaign and partnership with Water.org, a nonprofit organization that works to bring clean drinking water to people in developing nations.
"Earlier this year, Stella Artois announced a commitment to help Water.org provide 3.5 million people gain access to clean water by 2020, "and this Super Bowl commercial will help us achieve our goal ahead of schedule and help change the lives of millions of people," Stella Artois vice president Harry Lewis wrote to Brewbound via email.