Lagunitas and Popular Cannabis-Extract Company Collaborate
Lagunitas Brewing Company has partnered with cannabis-extract manufacturer CannaCraft — which makes and markets the AbsoluteXtracts line of vaping products — to develop a new beer and a new line of "premium distillate oils made with sun-grown cannabis and special hop recipes from Lagunitas."
The hop-forward beer — SuperCritical Ale — was brewed with aromatic compounds known as terpenes from the Blue Dream and Girl Scout Cookies cannabis strains, according to the two companies. It is only available in California and contains no THC.
As part of the partnership, Lagunitas helped Canna Craft develop a new line of "Supercritical" vaping oils that have a hoppy aroma and do contain high-inducing THC.
Recreational use of marijuana in California will become legal next January, and the state's cannabis crop is already estimated to be worth $7 billion, making it the most valuable agricultural product in the state, The Press Democrat reported.
Long Trail Brewing Wants Burton to 'Take A Hike'
Vermont-based Long Trail Brewing has filed a federal lawsuit against Burton Snowboards over the use of the slogan "Take A Hike."
"We were disappointed to learn that a Vermont institution like Burton has been selling apparel with 'Take A Hike!' prominently featured," Long Trail director of marketing Jed Nelson said in a press release. "'Take A Hike!' has been synonymous with Long Trail Brewery for many years. It's our job to protect its use."
Joe Lewis, the attorney representing Long Trail, explained in the release that registered trademarks give Long Trail "the exclusive right" to the slogan of "all of the goods and services set forth in the registrations," including T-shirts, sweatshirts and other clothing products.
Amazon Offers Beer Delivery in PDX; BJ's Tests Alcohol Delivery in California
Amazon is adding delivery of beer, wine and cider in a fourth city. Prime members in Portland, Oregon can now get free two-hour delivery and $7.99 one-hour delivery of some alcohol products, according to the Portland Mercury.
Here's how it works: Prime members can order alcoholic beverages (excluding spirits) daily from 8 a.m. to 10 p.m. as long as they are older than 21, possess a valid identification and place a $30 minimum order.
Portland joins Seattle, Cincinnati and Columbus as cities where Amazon Prime members can have alcoholic beverages delivered to their doorsteps.
Amazon's announcement that it would expand alcohol delivery came as Whole Foods Market shareholders voted to approve the e-commerce giant's $13.7 billion acquisition of the high-end grocery chain. One day later, Amazon promised to slash prices on various grocery staples like organic bananas and organic large brown eggs.
In other delivery news, BJ's Restaurants and Brewhouse announced earlier this week the launch of a "fully integrated online ordering platform" along with alcohol delivery.
The company is testing the program in a select California markets for of-age customers through BJ's online platform and the DoorDash mobile application. Consumers will be able to add six-packs of five different varieties of the chain's beer, according to a press release.
"We are excited to provide a new generation of customers, particularly millennials, with a simpler and more convenient way to order their favorite menu item," BJ's CEO Greg Trojan said via a press release.
In a similar move earlier this summer, Buffalo Wild Wings announced plans to test out beer delivery.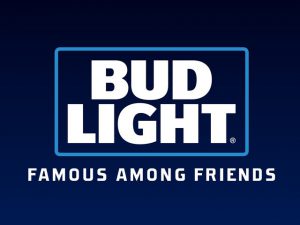 On-Premise Sales Data Shows Most New Englanders Choose Macro Brands
Toast, a restaurant point-of-sale system backed by Google's venture capital wing, analyzed sales data from thousands of New England restaurants and found that macro beer brands sold better on-premise than many craft brands, according to the Boston Business Journal.
"It's a reminder bigger brands are still relevant and a restaurateur needs to pay attention to these bigger brands that continue to dominate the market," Toast co-founder Aman Narang told the outlet.
In Massachusetts, Bud Light was the most popular seller, followed by Corona, Coors Light, Miller Lite and Budweiser, the Business Journal reported. However, when the data was broken out by beer company, Anheuser-Busch InBev products led on-premise sales, followed by MillerCoors, Harpoon and Boston Beer, maker of Samuel Adams.
Of all the New England states, Vermont proved to be the most craft-friendly with no macro brands among its top sellers in dining establishments. Fiddlehead Brewing reportedly was the top-selling brand, followed by Switchback Ale and Alchemist's popular Focal Banger and Heady Topper IPAs.
Yesterday, Brewbound reported on similar findings from e-commerce platform Drizly, which indicated that millennial consumers were shifting their spending toward "macro" beers.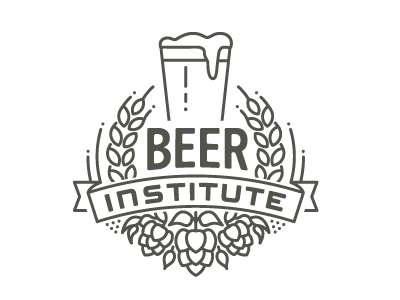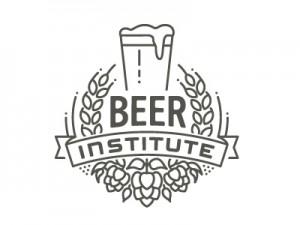 Beer Institute Releases Latest Domestic Tax Paid Estimates
The Beer Institute, citing Alcohol and Tobacco Tax and Trade Bureau (TTB) figures, yesterday published an unofficial estimate of domestic tax paid shipments for U.S. beer producers through July. Despite shipment volume increases over the last two months, July shipments (14.4 million barrels) declined 4.6 percent versus last year.
Year-to-date through July, shipments had declined 2 percent (or more than 2 million barrels) compared to the same seven-month period last year, the trade organization estimated.
Shipment volumes through the first seven months of 2017 have exceeded 101 million barrels, according to BI Chief Economist Michael Uhrich, who analyzed the data.
Wall Street Journal Notes Slowing Craft Sales
The Wall Street Journal noted slowing craft beer sales for some of the industry's largest players this week. Of note, the outlet called out previously reported shipment-declines for Sierra Nevada, the third-largest domestic craft brewery, which dipped about 7 percent in 2016. It was the first time in the company's 37-year history that sales declined, and founder Ken Grossman told the WSJ that the industry is "more competitive than it's ever been."
Citing Nielsen data, the Journal reported that retail sales of craft beer during the first half of the year had declined by $143 million.
"We're almost at the pace of two new breweries a day," Dogfish Head founder Sam Calagione told the outlet. "That pace is not sustainable."
Read the full story here.