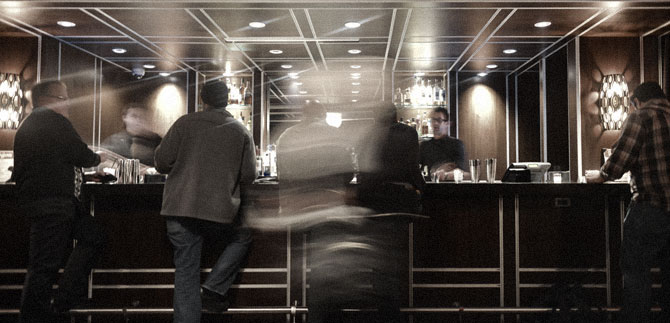 Lickinghole Creek Plans $14 Million Brewery Expansion
Virginia-based Lickinghole Creek Craft Brewery plans to invest $14 million to expand its Goochland facility into a 50,000 sq. ft. production brewery with a 4,000 sq. ft. tasting room and event space, according to WTOP.
"This expansion will allow us to continue making our world-class brews while increasing production, variety, and farm raised ingredients," Lickinghole Creek wrote on its website.
The company noted that it also plans to open an innovation brewery and sour house in downtown Lynchburg.
Virginia Gov. Terry McAuliffe awarded the brewery $300,000 in grants from the state's Agriculture and Forestry Industries Development Fund and the brewery will also receive matching funds from local grant programs, WTOP reported.
Additionally, Lickinghole Creek is eyeing national distribution of its beers.
"We are excited to expand, and getting ready to share our world-class products — grown, crafted and brewed with love, right here in the heart of the commonwealth — with the rest of the country," Lickinghole Creek CEO Lisa Pumphrey told the outlet.
San Miguel Plans $150 Million Los Angeles Brewery
San Miguel Brewery, the Philippines' largest beer operation, has its eyes on a U.S. expansion with plans to build a $150 million, 2-million hectoliter brewery in Los Angeles, according to Business Mirror.
San Miguel Brewery chairman Ramon Ang told the outlet that the company wants a West Coast outpost due to the heavy concentration of Filipino immigrants in California.
"The reason to build a brewery in the U.S. is because our volume exported to America can now warrant manufacture in the U.S.," Ang told the outlet.
Meanwhile, the company is undergoing a $500 million expansion that will seed new brewery and bottling facilities in its home country over the next two years.
Red Stripe Spending $1.7 Billion on New Packaging Line and Tech System
To meet growing demand in Jamaica and the U.S., Red Stripe's operating company, Desnoes & Geddes Limited, will invest $1.7 billion into a new packaging line and technology system, according to The Gleaner.
The brewery has reportedly been running at maximum capacity since the company resumed exportation of its Jamaican-made beer to the U.S.
"Our current line is not capable of supplying the demand for the next three years," Red Stripe Jamaica managing director Ricardo Nuncio told the Financial Gleaner. "Right now, our line is at maximum capacity, we have no room to grow. So we are investing in this line to manage our demand for the next 10 years."
The company is also looking at the feasibility of importing beers from Mexico — primarily Sol, part of the Heineken portfolio — into Jamaica. The multinational corporation owns a 95.78 percent stake in Red Stripe Jamaica.
"Sol, which is a Mexican brand, can compete with Corona in a good way," Nuncio told the outlet. "We are also looking at innovations and there are a couple of international brands, but we should see more variety in the next six to eight months."
Firestone Walker Completing $15 Million Brewery Expansion
Firestone Walker is wrapping up a two-year, $15 million expansion at its Paso Robles brewery and visitor center, according to The Tribune.
"After maxing out our last major brewhouse investment within four years, we needed a new piece that will serve us for many more years to come," co-founder Adam Firestone said in a press release. "We finally have some breathing room and a long-term foundation for brewing in Paso Robles."
The project includes a 200-barrel tank solely for the production of 805 blonde ale, which has grown nearly 23 percent year to date, according to market research firm IRI Worldwide.
"805 caused us to grow faster than we expected — it's the reason behind all this," co-founder David Walker told the Tribune.
Also of note: Firestone Walker's 24-7 production schedule will finally come to an end.
"We will now be able to throttle back the workload a bit and improve our quality of brewing life," brewmaster Matt Brynildson told the outlet.
Genesee Criticized for Buying Chinese-Made Tanks
Some New York lawmakers are criticizing Rochester-headquartered Genesee Brewery for purchasing 12, 20-foot-by-60-foot fermentation tanks from China, according to the Associated Press.
Genesee, owned by North American Breweries, is eligible to received about $10 million in grants and tax credits for the Empire State Development fund for the beer company's $50 million expansion project.
Buying the tanks from a Chinese company has led to criticism of the brewery, Gov. Andrew Cuomo, and the economic development agency for awarding the company the grant. However, the state incentives cannot be applied to the purchase of the tanks; the money is earned by making specific investments and creating jobs over the next decade.
NAB spokeswoman Marty Beth Popp told the Associated Press that Genesee has purchased seven tanks from Syracuse-headquartered Feldmeier Equipment Inc. in the last three years. NAB had twice asked the New York tank manufacturer for proposals, but Feldmeier rejected those offers, Popp added.
Meanwhile, Feldmeier vice president of sales Dave Pollock told the AP that his company bid on a smaller part of Genesee's expansion project, but was rejected.
"We lose bids every day, that's not a concern," Pollock told the AP. "Genesee made a business decision to go with the lowest price, I assume, and they'll have to deal with public relations backlash of that."
The tanks are currently floating 225 miles to Rochester via the Erie Canal.
The Most Interesting Man in the World is Best Friends with Barack Obama
The original Dos Equis pitchman known in TV commercials as the "Most Interesting Man in the World" is friends with President Barack Obama. In a truly interesting excerpt from his memoir, "Stay Interesting: I Don't Always Tell Stories About My Life, But When I Do They're True and Amazing," Jonathan Goldsmith recounts how he became friends with the 43rd president of the United States.
Politico Magazine featured a section of the autobiography that included tales of being the special surprise guest at Obama's 50th birthday party, as well as Goldsmith's retelling of how he went from living in a pickup truck to auditioning and scoring the role of the Most Interesting Man. Here's a sample:
"They want a Hemingway kind of guy," [Goldsmith's agent] Barbara said. "That's you!"
Was there any script to read?
"They want improv," she said. "You can do any kind of monologue you want, but you have to end with the line, 'And that's how I arm-wrestled Fidel Castro," she said.
Read the full story here.