Cargill Sells Malt Business to French Company
Minnesota-headquartered Cargill has reached an agreement to sell its global malt business to Frances' Boortmalt, a subsidiary of Axéréal and one of the leading malting companies in the world, according to a press release.
The transaction is subject to regulatory approval and is expected to close in the second half of 2019.
Boortmalt — which operates plants in France, England, Scotland, Ireland, Croatia and Hungary — will add Cargill's 15 worldwide facilities in the United States, Canada, Australia, Belgium, Germany, France, the Netherlands, Argentina and Spain.
The sale will mark Cargill's exit from the malting business after nearly 40 years, the Minneapolis Star Tribune reported. In April, the company announced it was closing a North Dakota malting facility due to declining demand for six-row barley.
Canopy Growth Eyes US Market Following Farm Bill Signing
Canadian cannabis company Canopy Growth Corporation announced plans to enter the U.S. market shortly after President Donald Trump signed the 2018 Farm Bill into law on Thursday.
"Canopy Growth will participate in the American market now that there is a clear federally permissible path to the market," Canopy CEO and chairman Bruce Linton said via a press release. "Consistent with the spirit of the Farm Bill, Canopy Growth will participate in ways that support American farmers."
Canopy offered no further details. However, the company stated that it is "well-positioned to enter the U.S. market" as a result of a $4 billion investment from Constellation Brands, as well as its "deep hemp-specific portfolio of intellectual property acquired from Colorado-based ebbu Inc."
The 2018 Farm Bill decriminalizes industrial hemp and allows for the cultivation and more widespread commercialization of the variety of the Cannabis sativa plant that, according to the bill, contains less than 0.3 percent THC.
News of Canopy's plans to enter the U.S. market comes just two days after the world's largest beer manufacturer, Anheuser-Busch InBev, announced a research partnership with Canadian cannabis company Tilray to explore the creation of non-alcoholic beverages infused with THC (tetrahydrocannabinol) and CBD (cannabidiol).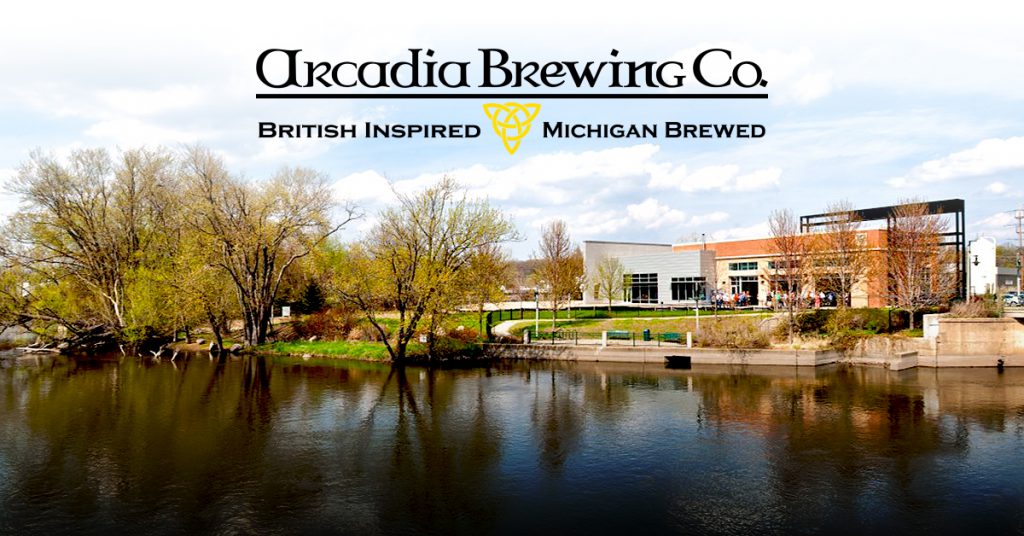 Arcadia Foreclosure Auction Postponed
A December 20 foreclosure auction for Michigan's Arcadia Brewing Company has been delayed, according to MLive.com.
Karen Hencken, a certified court officer who handles mortgage foreclosures in Kalamazoo County, told MLive.com that the auction was postponed for the next seven days, but due to the holidays, would likely be adjourned until January 10.
The Kalamazoo-based craft brewery had fallen behind $1.4 million behind on its mortgage. However, brewery founder Tim Suprise told Brewbound earlier this month that he was in discussions with potential "strategic partners" that would help the company avert foreclosure.
BI: Shipments Down 6 Percent in November
U.S. breweries shipped about 11.8 million barrels of beer in November, down a steep 6 percent compared to 2017 levels, according to the Beer Institute (BI), which cited unofficial estimates of domestic tax paid shipments from the Alcohol and Tobacco Tax and Trade Bureau (TTB).
BI chief economist Michael Uhrich attributed the volume decline to "unfavorable weather with below-average temperatures and unusually heavy precipitation."
Through the first 11 months of 2018, U.S. beer companies have shipped more than 153.8 million barrels of beer, down 2.5 percent from the more than 157.7 million barrels shipped in 2017.
Advertising Watchdog: Miller Lite Can Claim 'More Taste' Than Bud Light, Michelob Ultra
In response to a challenge by Anheuser-Busch, the National Advertising Division (NAD) has found that MillerCoors has proven a "reasonable basis" to claim that Miller Lite has "more taste" than A-B brands Bud Light and Michelob Ultra, according to a press release from the Better Business Bureau program, which monitors national advertising campaigns for truth and accuracy.
However, the NAD recommended that MillerCoors stop using its "Know Your Beer" commercials that appear to show the conclusion is based upon a taste test.
Both beer companies viewed the decision favorably. A-B told the Associated Press that it was encouraged by the finding that MillerCoors had "misrepresented Itself" and its taste preference claims were "unsupported by fact."
Meanwhile, MillerCoors CEO Gavin Hattersley told his company's "Behind the Beer" blog that the beer maker was "pleased with the ruling" and would adjust the campaign to comply with the NAD's recommendations.
"We know it's helping distinguish Miller Lite, and obviously garnering the attention of our competitors as well," he told the blog.
Five Boroughs Co-Founder Named to Forbes' 30 Under 30 List
Forbes magazine has named Five Boroughs co-founder and CEO Blake Tomnitz to its 30 Under 30 list of up-and-coming entrepreneurs.
The Forbes story on Tomnitz's selection reads: "He's an expert on what constitutes a saison or an IPA and the national beer market and he's a cofounder of an NYC brewery that's tripled in size in its first year."
Five Boroughs, which opened in August 2017, is on pace to produce about 5,000 barrels of beer by the end of 2018, and the company is projecting 15,000 barrels in sales next year.
A-B Releases Budweiser Commercial Featuring Current NBA Players
Anheuser-Busch has released a new Budweiser TV ad featuring three current NBA players — the Los Angeles Lakers' Kyle Kuzma, the New York Knicks' Tim Hardaway Jr. and the Oklahoma City Thunder's Steven Adams — that encourages consumers to hydrate while they tip back Buds. The spot, called "Deck the Shelves with NBA Elves," is slated to air twice during the Christmas Day games on ABC and ESPN, but you can watch it above.
Earlier this year, the NBA's players union reached an agreement with A-B to allow active players to be featured in marketing campaigns.