Allagash Introduces Cans
Later this spring, Portland, Maine-headquartered Allagash will begin selling its beer in cans for the first time. Allagash's first release — Hoppy Table Beer — will be sold "exclusively" in 4-packs of 16 oz. cans at the brewery."
Allagash, the 36th largest craft brewery according to the Brewers Association, said it has recently installed a "small" canning line and will slowing begin testing the canned beer market in order to ensure quality.
"We want to release one beer first, in small quantities, to make sure we are putting out the best possible product that we can," the company said in a press release. "In fact, we're almost spending as much on quality control equipment as we are our new canning line. We'll be testing and learning and feeling out this canning line with an eye towards what we're able to do with cans in the future."
Why now? Allagash said the decision to begin canning came after "dialing in" its bottling line, and as consumer demand for beer packaged in cans increased. According to the Press Herald, the company could begin canning flagship Allagash White and extend distribution beyond the brewery in the future.
"This is just the start of our journey, and you'll see it come to life some time within the next couple months," the company said in the release.
Louisiana Lawmaker Pulls Bill to Ease Alcohol Restrictions on Young Adults
Louisiana state Sen. Eric LaFleur has pulled from consideration the "Louisiana Responsible Adult Consumption Act," a bill that would have allowed 19- and 20-year-olds to buy and drink alcoholic beverages as long as they've received parental consent and completed an educational course, according to the LSU Manship School News Service.
LaFleur said he brought forward the bill in order to encourage younger drinkers to consume responsibly. However, he killed the legislation due to fears that the state would lose up to $600 million in federal highway funds, the outlet reported. Nevertheless, LaFleur told the outlet that he would likely propose the bill again next year.
NBWA Beer Purchasers' Index Contracts Again
For the second consecutive month, the National Beer Wholesalers Association's (NBWA) Beer Purchasers' Index — which helps explain U.S. beer distributors' monthly purchasing behavior — contracted with a reading of 48 in March.
According to the NBWA, "a reading greater than 50 indicates the segment is expanding," while "a reading below 50 indicates the segment is contracting."
The NBWA said the craft index hit a "record low" reading of 45.
"This is the first time the BPI for craft has fallen below the 50 mark since tracking began in October 2014," NBWA chief economist Lester Jones said in a press release. "This is only a single monthly reading and does not mean a new trend has been established."
Meanwhile, imports indexed above 60 for the sixth consecutive month, with a March reading of 65. The cider segment also showed signs of recovery with a reading of 36 as "each monthly index is higher than in prior months," the NBWA said.
BI Releases February Domestic Tax Paid Estimate
Through the first two months of 2018, U.S. brewers collectively shipped about 23.4 million barrels of beer, down 4.6 percent versus 2017, according to the Beer Institute (BI), which cited unofficial estimates of domestic tax paid shipments from the Alcohol and Tobacco Tax and Trade Bureau (TTB).
In February, U.S. brewers shipped more than 11.2 million barrels of beer, down 3.4 percent from 2017 levels. Meanwhile, January shipments were down 5.6 percent over the previous year.
In a press release, BI chief economist Michael Uhrich cited "industry shortfalls throughout the value chain" — most notably "west of the Mississippi" — as well as "above average precipitation" for the declines.
A-B Announces Performance-Based Sponsorship Model
Anheuser-Busch has introduced a new sponsorship model that rewards teams and leagues on performance, Forbes reported. The world's largest beer maker will offer a base compensation along with incentives for additional sponsorship money based on increased attendance or wins, the outlet reported. So far, the NFL's New Orleans Saints, MLB's Los Angeles Dodgers, NBA's Minnesota Timberwolves and NASCAR have signed on with the new program.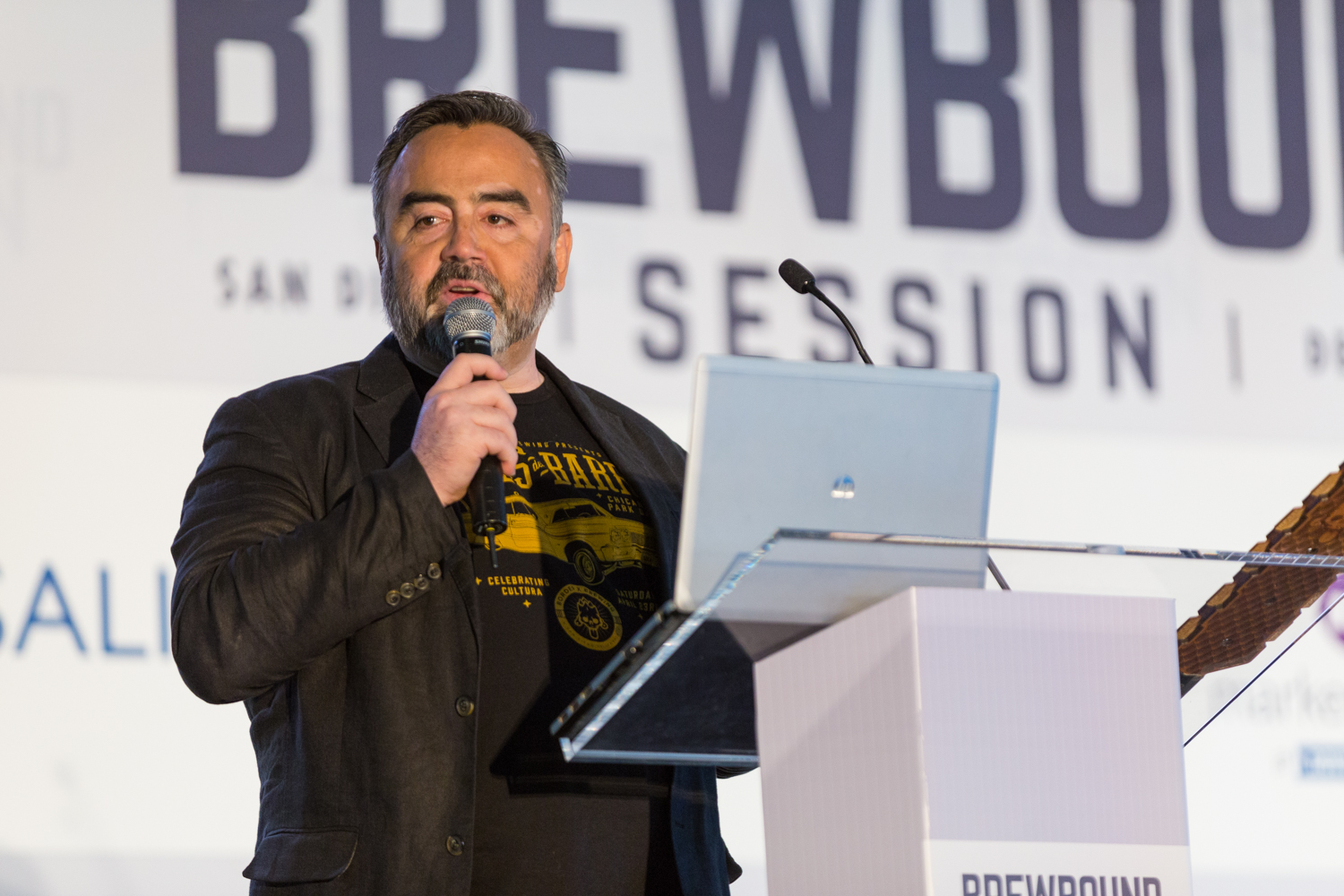 Border X Seeks $500K via Equity Sale
San Diego's Border X Brewing is seeking $500,000 as part of a plan to open a satellite taproom this fall in Southeast Los Angeles, the company said via a press release.
The Latino-owned craft brewery — a past winner of Brewbound's Startup Brewery Challenge competition — said it wants to expand into "the largest Latino market in the U.S." To do so, the company is seeking additional investment via WeFunder, an SEC-approved third-party crowdfunding portal.
Thus far, Border X has raised $6,000 from eight investors. The minimum to invest is $100.
In a pitch on the WeFunder page, Border X CEO David Favela said the company's revenues increased 92 percent, to $694,000, in 2017.
"With our strong monthly revenues so far this year and our plans to open a second taproom in Bell, we hope to double our revenue in 2018," he said.
A-B's Devils Backbone Opens Distillery
Anheuser-Busch-owned Devils Backbone has launched a distillery on its campus in Roseland, Virginia, according to the News Leader. The Virginia beer company, which A-B acquired in 2016, recently released Mountain Cane Silver Rum. The company plans other product launches, including brandy, gin and beer schnapps, the outlet reported.
Surly Settles Class-Action Lawsuit
Minneapolis-based Surly Brewing has reached a settlement in a $2.5 million class-action lawsuit with its employees, the Minneapolis Star Tribune reported. About 140 employees of the craft brewery alleged the practice violated state law by requiring bartenders and servers to pool their tips as well as firing employees who opted out of the program.
"We believe it's the largest tip-pooling settlement in the history of the state," the employees' attorney, Steven Andrew Smith, told the outlet. The average payout per person will be about $11,600.
For its part, Surly said it has returned to a traditional tipping system.
Celebrator Beer Magazine Shutters Print Business
After three decades of publishing Celebrator Beer News, editor and publisher Tom Dalldorf wrote that the beer magazine would end its print edition due to a shrinking advertising base for print publications.
"The pervasive use of electronic media has rendered print media superfluous," he wrote.
Nevertheless, Celebrator has "re-launched its website" in order to provide more timely news coverage.
The demise of Celebrator's print edition comes eight months after All About Beer acquired Draft Magazine and ceased publication of Draft's print edition.