Anheuser-Busch InBev Acquires Stake in China's Boxing Cat Brewery
The world's largest beer company is making inroads in China after acquiring a "significant stake" in Boxing Cat Brewery, Shanghai's longest running craft brewery, Fortune reported.
Boxing Cat Brewery was founded in 2008 by an American and a Canadian, and the company's beers are, as the name suggests, boxing-themed: Ringside Red, Sucker Punch Pale Ale, and Standing 8 pilsner.
ABI confirmed the deal Thursday and released a statement saying: "We see great potential for Boxing Cat Brewery to continue to grow and further progress the small craft beer market currently in China."
"We wanted and needed a partner that shared our vision for growing the craft community as well as having the resources available to do it with the same emphasis and quality that we have always strived to maintain as a brand," Boxing Cat brewmaster Michael Jordan told Fortune. "I'm hoping this will help tremendously not only for our brand but for the craft market development moving forward as a whole."
China's craft beer market accounts for about 0.1 percent of the country's $80 billion in beer sales, but that figure is tripling in Beijing, Shanghai and Shenzhen, analysts told Fortune. However, the beer market in the nation has been in decline since 2014.
Boxing Cat isn't the only craft investment ABI is making in China, either. The company is reportedly beginning to sell its Goose Island line of beers into Shanghai and Beijing bars.
Pabst Opening Milwaukee Brewery in April
It took nearly two years, but Pabst will soon open its innovation brewery on the site of the company's original Milwaukee production facility, the Milwaukee Journal-Sentinel reported Thursday.
The long-awaited Pabst Milwaukee Brewery — which features a brewery, taproom, biergarten and restaurant on the historic brewery site at 1037 West Juneau Avenue — will open in mid-April, the outlet said.
Pabst is reportedly planning to brew about 4,000 barrels of beer annually on-site, including Andeker and Old Tankard as well as Dunkelweiss and Northeast IPA, according to the newspaper. Of course, the company's flagship PBR will also be on tap.
The last time Pabst brewed beer in Milwaukee was 1996. In 1898, the company took over what was the city's first German Methodist church, using the building as a bar and restaurant for employees until 1971 — and as a training facility until the 1980s.
And Pabst isn't the only entity investing in the Milwaukee brew scene. The NBA's Milwaukee Bucks are looking into the possibility of having a craft brewery "anchor" the franchise's downtown entertainment center; Milwaukee Brewing Co. is renovating a former Pabst distribution center, turning it into a production brewery with a tasting room and a rooftop biergarten; and the Jacob Leinenkugel Brewing Co. is undergoing a $50 million expansion at its "10th Street Brewery."
BrewDog Proposes Crowdfunded 'Craft Beer Hotel'
Scottish beer makers BrewDog announced Thursday plans to build "the world's first crowdfunded craft beer hotel" in Columbus, Ohio.
BrewDog, which has launched a variety of crowdfunding schemes in recent months, plans for the "DogHouse" hotel to showcase craft beer in just about every way imaginable: Beer taps in every room will serve IPA, a spa will feature beer-based treatments and products, a luxury suite will include a hot tub filled with IPA, in-shower fridges will allow guests to keep shower beers cold, and a restaurant with a beer-focused menu and an on-site sour brewing facility are also planned.
The latest crowdfunding campaign launched yesterday on Indiegogo with a goal of raising $75,000 in 30 days. In less than 24 hours, BrewDog has already raised more than $61,000 from 408 investors.
Why invest? Depending on your funding level, backers get perks such as free hotel stays and sour beer samples or a personally designed sour beer.
"Beer geeks around the world have been crying out for a beer hotel since we first floated the idea on social media, so we're going to kick-start the most ambitious project we've ever planned, all with the backing of our global community of beer fans," BrewDog co-founder and CEO James Watt said in a press release. "From the hop oil face masks and malted barley massages – to the beer-infused breakfasts and built-in shower beer fridge – The DogHouse will be a mecca for those craft beer geeks seeking a vacation with a difference. Every single part of your stay at The DogHouse will be absolutely dominated by hops, malt and incredible beer. Forget Disneyland, this is the new happiest place on Earth"
Plans call for opening The DogHouse by October 2018.
Last month, BrewDog opened its Columbus taproom and the company plans to open its 100,000 sq. ft. Ohio brewing facility later this year.
Greek Brewery Sues Heineken for $100 Million
A Greek brewery is suing Heineken N.V., which owns and operates the Athenian Brewery in that market, alleging two decades of anti-competitive practices.
In a lawsuit filed in the Court of Amsterdam last week, Macedonian Thrace Brewery cites an investigation by the Hellenic Competition Commission (HCC) that found Athenian Brewery, from 1998 to 2014, had "adopted and implemented a single and targeted policy that sought to exclude its competitors from all segments of the market – on-trade (e.g. HORECA – hotels, bars and restaurants) as well as off-trade retail outlets, and to limit their growth possibilities" in violation of Greek and EU competition law.
The HCC also found that Athenian Brewery had offered economic incentives for exclusivity to wholesalers and pressed them not to push competitors' products. The HCC ultimately fined Athenian Brewery $33.3 million and ordered the company to stop its anti-competitive practices or face daily fines of $10,500. Athenian Brewery is appealing the fines.
"Greek authorities revealed the full extent and intensity of the illegal anti-competitive abuse of Heineken through its Greek operating company," MTB co-founder and CEO Demetri Politopoulos said in a press release. "For decades Heineken has been acting like a giant bully who'll stop at nothing to get its way. It has been illegally distorting the Greek beer market while protecting the supremacy it wields, by coercing and intimidating distributors, retailers and wholesalers, and ultimately ripping off consumers.
"Heineken could have stopped this illegal activity to stifle fair competition in Greece," he continued, "but chose to turn a blind eye, while gladly plundering profits from decades of blatant abuses."
The brewery is seeking more than $100 million in damages
Evil Twin Now Contracting with Dorchester Brewing
Boston Magazine last month reported that Evil Twin owner Jeppe Jarnit-Bjergsø had partnered with Dorchester Brewing Company to meet increasing demand for his beers.
Dorchester Brewing Company will reportedly "package, market, and brew" several Evil Twin beers. Among the beers on the way: Lemonade IPA, a collaboration with Sweden's Omnipollo, which also contract brews with Dorchester on a beer brewed with Marshmallow Fluff, graham cracker and mango purée.
?MNIP?LL? collab pic.twitter.com/7t5aXbz9Ij

— Evil Twin Brewing (@EvilTwinBrewing) February 15, 2017
"We're doing everything from sours to IPAs," Dorchester CEO Matt Malloy told the magazine. "As the beers come out of our facility, we'll be working with Jeppe and others to make sure we have those beers here as well for customers."
Among the 11 breweries currently partner brewing with Dorchester are Massachusetts breweries Down the Road Beer Co., Backlash Beer Co. and Barrel House Z. And more could be on the way, as Dorchester reportedly plans to install additional fermentation tanks at its facility.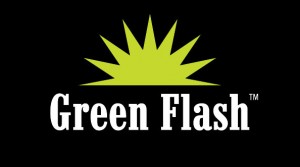 Green Flash Owner Discusses the Death of Bombers
In a wide-ranging interview with Paste, Green Flash owner Mike Hinkley talked about the possibility of no longer packaging his company's beers in 22 oz. bottles.
"That format is really dying out," Hinkley told the outlet. "The reason we would get out of 22 oz. bottles altogether is the marketplace for them. It's really hard to put new products into a shrinking market."
Hinkley cited pricing, shifting consumer drinking preferences and shrinking retail shelf space for the larger package format as reasons why the "bomber" package is less attractive.
Read the rest of the interview here.
Castle Danger Brewing Doubling Production Capacity
Minnesota's Castle Danger Brewery is planning to double its production capabilities in the coming years, according to the Lake County News Chronicle.
Castle Danger will produce about 14,000 barrels of beer this year with a goal of increasing production by 4,000 barrels annually through 2020, the outlet reported. The brewery estimated that it produced about 9,200 barrels in 2016.
The planned maximum capacity for the brewery is 40,000 barrels. In the spring, construction will reportedly begin on a new 8,400 sq. ft. packaging hall adjacent to the brewery and taproom.
"[The packaging hall] will free up space in the existing facility to add many more and larger fermentation tanks," Castle Danger vice president and co-owner Lon Larson told the newspaper. "In effect, the volume of fermentation capacity defines the brewery's production capacity. The proximity of the proposed packaging hall is the most critical key factor for the piped transport of product from fermentation to conditioning and packing."
Castle Danger currently distributes to the eastern two-thirds of Minnesota and in Douglas County, Wisconsin. This year, the brewery is reportedly planning to expand distribution statewide, and enter Fargo and Grand Forks, North Dakota. In 2018, the brewery is looking to broaden its distribution footprint in Wisconsin.
CraftBeer.com Readers Pick the Great American Beer Bars
CraftBeer.com has released its annual list of the Great American Beer Bars, as chosen by more than 7,000 survey respondents. Need to know where the beer geeks are going in, say, Des Moines, Iowa? It's El Bait Shop. Making a trip to San Francisco? Better stop at the Crafty Fox Ale House. See the full list here.
Maui Brewing Co. Releases 'Ohana Project Video
Maui Brewing Co. is telling its story — and the story of its 'ohana (which means family) — in a video titled "The 'Ohana Project." The video lets the workers at Hawaii's largest craft brewery explain their philosophy as well as the sustainability and renewable energy efforts ongoing at Maui. Watch the video here.