Canadian-headquartered Red Truck Beer Company has reached an agreement to acquire Fort Collins Brewery's (FCB) building and assets from owners Tom, Jan and Tina Peters. Terms of the deal were not disclosed.
Red Truck will take over Fort Collins Brewery's 35,000 sq. ft. physical space and transform the location into a U.S. headquarters with a restaurant.
"We could see that Fort Collins was the epicenter for first class brewing in the US," Mark James, who founded Red Truck in 2005, said via a press release. "There is an amazing community of brewers and connoisseurs here and we are excited to become a part of the community."
FCB employees were notified of the sale last week by brewery co-owner Tina Peters, according to beer enthusiast website Porch Drinking. Peters, who joined her parents as an owner of FCB in 2014, announced that most the staff would be laid off this month, the website reported.
However, Red Truck — which has applied for its federal brewing license, something it expects to obtain before the end of the year — said it is also exploring opportunities to contract produce for other craft brands in order to maintain Fort Collins Brewery's existing staff, according to a press release.
A few administrative positions will reportedly be retained through July to help with the transition, FCB national sales director Josh Hall also told Porch Drinking.
Nevertheless, Red Truck intends to cease production of FCB beer brands over the coming months, The Coloradoan reported.
Requests for additional comment were not returned by Red Truck Beer Company as of press time.
Red Truck produced 20,000 barrels of beer last year with distribution throughout British Columbia and Alberta in Canada as well as Washington state. The company is partnering with RB+B Architects to renovate FCB's space, with plans to open a "Truck Stop" brewery and restaurant, similar to the one it operates in Vancouver, in the spring of 2018.
In addition to serving Red Truck's flagship beers (Lager, Ale and IPA), the Truck Stop will also pour the company's specialty offerings — Golden Ale, Blackberry Bourbon Ale, Northwest Strong Ale, Ryzenshein Kettle Sour Gose, and Lemon Curacao Smash IPA — as well as a menu of burgers, poutine, chicken wings and more.
FCB owners Tom and Jan Peters acquired the former H.C. Berger Brewery in 2003 and renamed it Fort Collins Brewery, which opened as German lager house and added production of ales a decade later, the Coloradoan reported.
According to Westword, Fort Collins Brewery opened the $4 million brewery and restaurant in its current space in 2010. In 2013, the company installed a 50-barrel brewhouse and four 150-barrel fermenters, a move that increased production capability to 32,000 barrels annually, the outlet reported. FCB only produced 10,000 barrels of beer in each of the last two years, however.
FCB had also undergone several changes over the last 18 months, including a complete rebrand, a reformulation of its beer recipes, the addition of a new signature series of beers, and a switch from glass bottles to aluminum cans after installing a new canning line.
Earlier this year, the brewery's Modern Tavern restaurant reportedly closed for remodeling with a plan to replace it with a fast-casual burger spot. The company had also recently named Hall as its national sales manager.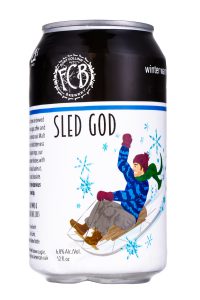 According to its website, FCB products are currently distributed in 17 U.S. states.
The FCB sale is the latest bit of upheaval in the Fort Collins brewing scene. Three other breweries — Pateros Creek Brewing, 1933 Brewing and C.B. Potts — have ceased brewing operations this year. 1933 Brewing, however, was purchased in December by two employees, and will reopen as Purpose Brewing and Cellars with legendary brewmaster Peter Bouckaert leading the operation.
Bouckaert left Fort Collins-headquartered New Belgium, the country's fourth-largest craft brewery, after 21 years to join the aspiring "farm brewery."
Other new brewery operations have also opened (Gilded Goat Brewing and D.C. Oakes Brewhouse & Eatery) or will be opening (Freedonia Brewing and a brewery at Colorado State University) this year.
Update (1:51 p.m.): Fort Collins Brewery issued the following statement to Brewbound:
"With a heavy heart, the Peters family announce the Fort Collins Brewery will be closing its doors in July. After several months of looking for a brewery partner to invest in our brand and facility, FCB sold to Red Truck Beer out of Vancouver, B.C. During this transition, the FCB brand will be phased out. We were very excited to work alongside Red Truck Beer and disappointed to make this announcement. FCB will continue to operate supplying quality, fresh beer through July; in addition to allowing our staff time and assistance in finding new career options. We thank all of our partners, vendors and most importantly customers for the tremendous support over the past 13+ years. Cheers."