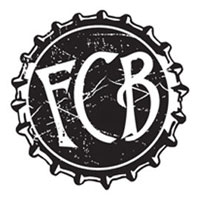 Fort Collins, CO – In the beginning of March, Fort Collins Brewery (FCB) will add a canning line to its facility. Canning is making a comeback in the craft beer world and FCB wants to be part of the rising tide.
"Cans really lend themselves to that on-the-go lifestyle. They don't let any light in, there's less oxygen exposure, and they're portable," says FCB Co-Owner and General Manager Tina Peters. "We're in a new day and age where quality and sustainability can co-exist and cans are a great example of this."
FCB partnered with Wild Goose Canning, a Boulder-Based canning line manufacturer to engineer the new canning system. According to the company, all parts are American-made with 100% of design, engineering and manufacturing occurring locally in Boulder, Colorado. For Wild Goose, cans benefit both the brewing industry and the consumer.
"We are pleased to help Fort Collins Brewery take advantage of the benefits that canning brings to both breweries and consumers," said Roger Walz, Wild Goose Canning's Vice President of Sales. "Wild Goose's multiple technology patents help our systems produce some of the lowest DO (dissolved oxygen) levels in the industry, while maintaining minimal beer loss. Our customers depend on Wild Goose to protect their product and prolong shelf stability."
Cans are crushing it as aluminum cans are 100% recyclable. Also for those that worry about the plastic rings endangering wildlife, FCB ring carriers are photodegradable. This means that sun exposure will cause the ring carrier to break down until it is small, non-toxic particles.
For FCB, this new venture is an exciting one.  Their entire year round core lineup will be in cans only, though seasonal and limited edition releases will still be available in bottle packages. All cans will come with suggested food pairings and be date coded with the best by date so that beer drinkers know they are drinking fresh brews.
The public can expect to see the entire year round lineup in cans on shelves by mid-March. The brewery will also be rolling out seasonal releases as well as the Savor Series, a limited edition signature cellar series in 2016.
About Fort Collins Brewery:
Fort Collins Brewery & Tavern is a family-owned, handcrafted microbrewery and full service tavern in Northern Colorado, established in 2003. FCB offers an outstanding lineup of 50 ales and lagers that can be found on tap as well as in bottles throughout the U.S. For more information, visit fortcollinsbrewery.com or call 970-472-1499. Brewery tours run Monday – Friday by appointment and Saturday from 12 – 4 p.m.