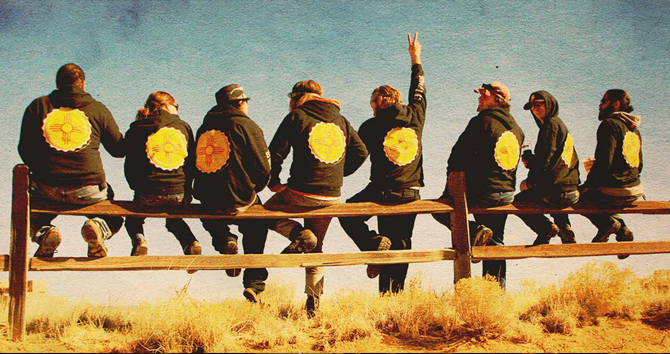 After pulling distribution from two states last year, Santa Fe Brewing Company is re-focusing its efforts on growing sales in its home state of New Mexico and seven other core markets.
Santa Fe director of sales and marketing Jarrett Babincsak told Brewbound that the company decided to dig deeper in its eight-state footprint due to the increasingly more difficult challenge of selling beer away from a home territory.
"Trying to be the next big regional brewer, trying to carve out a national footprint probably isn't likely, at least in any form or fashion that's going to be profitable for a brewer our size," he said. "We decided our best strategy was to get strong at home and then focus on the states that share a border in and around New Mexico."
In doing so, Babincsak said the chances that Santa Fe's brands stay relevant while its volume remains sustainable and profitable over the long-term are increased.
At the start of 2017, Santa Fe pulled distribution from Louisiana and Nevada and reallocated that volume to its core markets of New Mexico, Colorado, Texas, Oklahoma, Arizona, Kansas, Missouri and Utah. The strategy has paid off so far for the 30-year-old craft brewery.
Last year, sales of Santa Fe products increased by 28 percent in New Mexico, which accounts for 70 percent of the company's overall sales, Babincsak said. And he believes there is room to grow in the state.
"We still think there's a fairly decent amount of upside and growth from people coming into the category who already live here," he said.
Babincsak credited last June's launch of 7K IPA — a West Coast-style IPA — with helping spur growth and stoke consumer interest in the rest of Santa Fe's portfolio. He added that 7K IPA is on pace to overtake Santa Fe flagship, Happy Camper IPA, as its top selling product as it gains more "high velocity points of distribution" and as chain retailers perform spring shelf resets.
"We expect by April, that 7K will likely pass Camper in monthly sales," he said.
That's significant because Happy Camper accounts for 40 percent of Santa Fe's overall volume, Babincsak said.
Last year, the company shipped around 24,000 barrels of beer, up from 21,165 barrels in 2016. In 2018, Babincsak said the company is projecting sales of 28,000 barrels.
In order to achieve that goal, Santa Fe has introduced 12-pack cans of Happy Camper, 7K and Freestyle Pilsner, which replaced Santa Fe Gold pale ale in the company's year-round lineup. The company is also releasing those three brands in 16 oz. single-serve cans as a way to increase grab-and-go sales in convenience stores.
Meanwhile, Santa Fe's innovation strategy moving forward will be to use new products — such as seasonal Lustgarten Lager, In & Out IPA series and limited-release offerings in the Ever Changing Series — to drive the company's on-premise business.
"We are really focused on using the on-premise to stay relevant, build our brand, and bring new people into our portfolio through some of these smaller, more esoteric brands," Babincsak said.
To bolster those efforts, Santa Fe has restructured its sales team, adding an off-premise sales manager as well as an on-premise sales manager, Babincsak said.
And in an effort to further build the brand locally, Santa Fe is investing about about $50,000 to open a downtown tasting room on March 15, owner Brian Lock said. The opening will mark the third off-site tasting room for the company, which operates locations in Albuquerque and Eldorado at Santa Fe as well as a tasting room at its Santa Fe production facility.
"This will give us the ability to have that exposure right in the middle of town and be accessible to a lot of the locals that are down there within walking distance in that neighborhood," Lock said.
Once the downtown tasting room is completed, Santa Fe will begin work on transforming its production facility into a destination brewery by early Q4, Lock said. The company plans to add a beer hall and a beer garden to the facility, as well as make upgrades to its on-site concert venue.
"We want to be synonymous with New Mexican culture," Babincsak added. "If you're a tourist and you're coming into the state, we want our brand to be the one in the category that you're going to engage with when you're here."