State of Texas Fights Ruling Allowing Craft Breweries to Sell Their Territorial and Distribution Rights
The Texas Alcoholic Beverage Commission is striking back against a ruling that had granted craft brewers the right to sell their distribution and territorial rights, according to the Dallas Business Journal.
The TABC is reportedly appealing an August ruling that sided with three craft breweries in overturning Senate Bill 639, which required craft breweries to pay to use distributors and sell their beer for the same price throughout the state. The court had found those requirements unconstitutional, siding with Peticolas Brewing Co., Revolver Brewing and Live Oak Brewing Co.
The case now goes to the Third Court of Appeals in Austin, according to Austin 360.
"The trial court correctly saw that this law was written by distributors to do one thing: enrich themselves at the expense of craft brewers," the breweries' attorney, Matt Miller, said in a statement. "That is unconstitutional, and we are confident the appellate court will agree."
Rogue Rebranding Green Dragon Pub
Rogue Ales & Spirits is rebranding Portland, Oregon's Green Dragon Bistro and Pub as the Rogue East Side Pub & Pilot Brewery, according to the Willamette Week.
The revamped space is slated to open by the week of December 11.
Rogue has owned the Green Dragon since 2008. Why change now? In a FAQ page, Rogue wrote that "we decided the time was right to bring the full Rogue experience to the east side of Portland."
Rogue will offer 35 of its beers on tap and 19 taps for "independent breweries" in the revamped space.
Meanwhile, the Green Dragon Brew Crew — a collective of homebrewers — will continue to release new beers every Wednesday.
Off Color Brewing Opening a Second Brewery and Taproom
Citing increasing volume demands and space limitations, Chicago's Off Color Brewing has announced plans to open a second brewery and taproom in Lincoln Park.
"We wouldn't have said anything yet but some of you like to look at liquor license application filings and ask a bunch of pesky questions," Off Color wrote in an email to fans on Wednesday. "We would have gotten away with it too! If it wasn't for you meddling reporters!!"
The original Logan Square brewery will continue operations, brewing year-round core offerings and seasonals, while the new space, at 1460 North Kingsbury, will have more of a focus on sours.
"The new space will focus on the more finicky, unpredictable wild beers, foeder and barrel fermentation, and fruit processing that throw a wrench in production scheduling, gobble floor space, and make a huge mess — tricky stuff that keeps us on our toes," Off Color wrote.
In addition to the second brewery, Off Color is adding a taproom that that is slated to open by the summer of 2017, depending on licensing through the city of Chicago.
"The 8,000 odd sq. ft. of interior space are divided between brewery space, a larger, louder area for serious drinking, and a quieter front space to contemplate what, why, and how alongside barrels doing the same," Off Color wrote. "A front patio will let us get some sun in the warm months and parking (parking?!) to make the colder months a little more manageable."
In February, Off Color opened 300 sq. ft. bottleshop to sell core offerings and brewery-only releases as well as offering Saturday brewery tours.
Wayne and Cindy Seltzer Invest in Iron Fist Brewing Company
Vista, California-based Iron Fist Brewing Company has taken on new investors in Wayne and Cindy Seltzer, according to the West Coaster.
Iron Fist, a 6-year-old family-owned brewery, added the Seltzers, who come with experience in the food-and-beverage industry having owned the Seltzer Companies nutritional solutions business for three decades before selling it for $105 million to Glanbia PLC in 2006. The Seltzers are also part of the ownership group of the San Diego Padres.
Iron Fist co-owner Eve Siemenski told the West Coaster that the Seltzers' involvement puts the brewery in a better position for future growth as well as improving its business operations.
"We feel we are better positioned to implement our long-range strategies for growth in the highly competitive craft beverage industry," she reportedly said.
Braxton Brewing Company to Double Capacity for 2017
Braxton Brewing Co. is doubling its capacity for 2017 with the addition of two 120-barrel fermenters, according to the Cincinnati Business Courier.
The $100,000 investment in the tanks will push the Covington, Kentucky-based brewery's output to 20,000 barrels in 2017. (Braxton produced about 9,000 barrels of beer this year.)
"When we set out at the beginning of this year, we had one goal: make sure we can open up distribution to the entire state of Kentucky. And we've done that," Braxton co-founder Jake Rouse told the Business Courier. "Looking at next year, we didn't have the fermentation to meet all that demand."
With its added capacity, Braxton, the 2015 winner of Brewbound's Startup Brewery Challenge, will reportedly expand its barrel-aging program and look to add to its distribution footprint to the suburbs north of Cincinnati. Braxton is also planning to add a centrifuge, a malt silo and a quality-control lab with a microbiologist and a chemist.
"I'd say the lab is just as big for us as the fermenters," Rouse told the Business Courier. "Quality is one of the most important things to us. We analyze all of our products."
New Belgium's Kim Jordan Talks The Woods, CEO Departure and Sale Rumors
Earlier this week, the Denver Post profiled New Belgium CEO Kim Jordan as her brewery turns 25 years old. Of note, New Belgium is opening a brewery dedicated to sour and barrel-aged beers called The Woods next year in Denver's River North neighborhood.
Jordan also touched on the departure of Christine Perich, who stepped down as CEO earlier this month.
"We were sad and surprised by that," Jordan told the Post of Perich's departure. "And at the same time, you know we have a lot of really competent and dedicated people, and that sort of broadly shared engagement that we have both with management and also all of our employee-owner coworkers really suits a situation like this well."
And about those rumors of a sale, it's not happening anytime soon.
"Our focus as a brewery was on going out into the industry all around the world and talking to brewers large and small," Jordan told the paper. "And in the end of that, we decided that we really wanted to continue to be independent," she said.
Read the full profile here.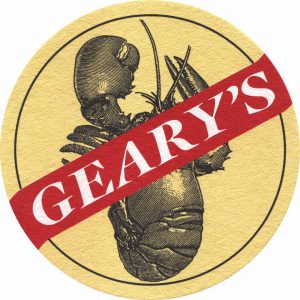 D.L. Geary Brewing Co. Struggling as Other Portland, Maine, Breweries Thrive
Portland, Maine's first craft brewery, D.L. Geary Brewing Co., is struggling as the city's beer scene booms. A profile in the Portland Press Herald noted the brewers struggles, with the brewery's production reportedly dipping 34.5 percent in 2015 from 2011, according to the Bureau of Alcoholic Beverages and Lottery Operations.
"It's certainly a lot more crowded than it used to be," D.L. Geary told the Press Herald. "We're up to 75 breweries in the state. The number of out-of-state brands in the state has more than doubled in the last few years. And it's a zero-sum game. … There aren't more beer drinkers now."
That means Geary's is getting fewer tap handles at bars and restaurants, and its flagship beers aren't selling as well at retail locations.
What's a struggling brewery to do? Innovate. Geary's reportedly added a pilot system to make small-batch beers.
"We're experimenting with different grains, different strains of yeast and the results have been very well received," Geary told the paper. "We can't just say, 'OK, we'll make this beer,' and sell it because our small system is 24 barrels, and that's an awful lot of kegs.
"So what we're able to do (on the pilot system) is innovate on a small scale, invite our customers and friends into the tasting room to try them, and that way, if we get enough interest, we will be able to do the larger system and have the beer be pre-sold, which our distributors love."
Mitch Steele Says Hop Usage has Peaked
Former Stone brewmaster and godfather of the IPA Mich Steele believes hop usage has peaked
Steele told Australian Brew News that brewers are now pushing the limits by adding pounds of hops to their beers, which creates "diminishing returns" due to the expense of the hops and high hop usage causing beer loss.
"If we are talking about bitterness, there is a ceiling," he said. "The solubility of iso-alpha acids is dependent on Gravity and pH, and the upper limit for bitterness in wort is about 130-150 IBU, and in beer is 100-110 IBU in a high gravity beer.Human beings can't perceive changes in bitterness when IBUs are higher than 80, so it's kind of silly to reach for IBUs above 100, though it's a cool marketing tool."
Domestic Tax Paid Beer Shipment Volume Decreases by 7.3 Percent in October
October was a rough month for the beer business. The Beer Institute released its October 2016 domestic tax paid estimate, which showed a 7.3 percent decrease in domestic tax paid beer shipment volume for the month, with one fewer selling day.
The decline was the biggest year over year, with an estimated volume change of 1,036,000 barrels. (An estimated 13,159,000 barrels were shipped in October 2016 as opposed to 14,195,000 barrels in October 2015.)
For the year, domestic beer shipments are down 1.2 percent through October — and down 1.3 percent over the last 12 months.
Driving the decline, according to Beer Institute Chief Economist Michel Uhrich, is beer's off-premise consumer price index, which increased by 1.4 percent in October. Compare that to the 1 percent increase for hard liquor and a 0.2 percent decrease for wine.