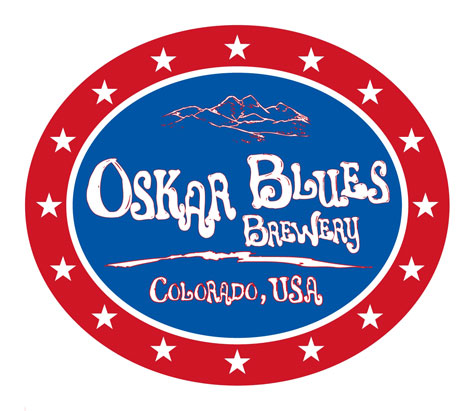 To welcome the New Year, Oskar Blues will expand distribution throughout a number of untapped markets in both the Midwest and Northeast, somewhat mirroring the aggressive multi-market rollout the company launched to begin 2014.
The brewery began shipping its products this week from its flagship facility in Longmont, Colo. to Iowa, Nebraska and downstate Illinois. The brewery will also soon send beer from its second facility in Brevard, N.C. for distribution throughout Maine and Vermont.
Around this time last year, the brewery announced plans to simultaneously open Minnesota, Kansas, Nevada, Delaware and Idaho, which had been a market where Oskar Blues had distributed its beer, but departed due to capacity constraints.
For coverage in Iowa, Oskar Blues has teamed up with Iowa Beverage Systems (Des Moines) and Fleck Sales Company (Cedar Rapids, Iowa City), with additional partnerships to be announced, according to a press release.
In Nebraska, the brewery has inked deals with Quality Brands of Omaha and Double Eagle Beverage of Lincoln. Oskar Blues is planning additional partnerships for Nebraska.
Oskar Blues will also expand its existing partnership with Wirtz Beverage Group in Illinois (the brand is currently sold in the Chicago area) and open new markets throughout the remainder of the state, the press release notes.
Finally, in the Northeast, Oskar Blues products, including flagship Dale's Pale Ale and its newest Pinner Throwback IPA, will be sold by L. Knife & Son outfit "Craft Beer Guild" of Maine and Vermont.
"As we continue to close the gaps in our national footprint, we're humbled by the enthusiasm and eagerness that we see from distributors seeking to sell our brands in their markets," Chris Russell, director of business development, said in a news release. "We take the process of choosing the right partners very seriously, and we're confident that the distributor networks we've chosen in these states will provide solid partners who are invested in their businesses and their communities."
With the addition of these markets, Oskar Blues products are now sold in 40 states and Washington, D.C. The company plans to enter at least five more states before the end of 2015, an Oskar Blues spokesperson told Brewbound.
In 2013, Oskar Blues sold more than 119,000 barrels and was ranked as the 24th largest craft brewery in the U.S. by the Brewers Association, an industry trade group. The brewery's 2014 production figures were unavailable as of press time.