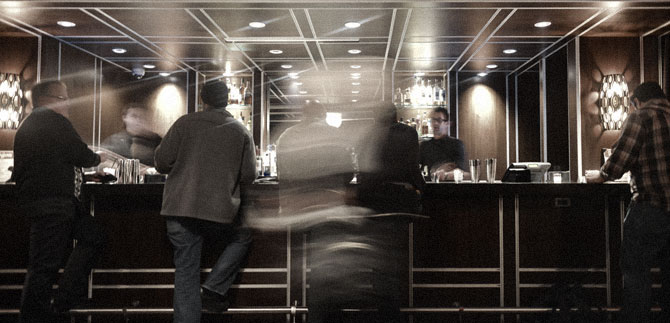 Maryland Brewers, Diageo Team Up Against Bill
One of five bills aimed at amending Maryland's brewery taproom laws is winding its way through the legislature but not without opposition from the state's craft brewers and Guinness-maker Diageo.
Both groups have come out in opposition to House Bill 1283, the only surviving bill, which would raise the direct-sales cap but restrict hours of operation for taprooms and outlaw selling beer brewed off-site, the Baltimore Sun reported.
Specifically, the bill would allow breweries to directly sell to consumers up to 3,000 barrels of beer "fermented and brewed entirely at the brewery." However, 1,000 of those barrels would have to be sold to and bought back from wholesalers. The bill also requires that taprooms close at 9 p.m. on weeknights and 10 p.m. on Fridays and Saturdays.
State Delegate Talmadge Branch championed the bill's latest forms as a compromise.
"We passed a bill that gave some and took some from everyone," he told the outlet. "I think everybody is a little unhappy, and that's usually a sign of a pretty good bill."
That's not how the Brewers Association of Maryland (BAM) and Diageo see it though. Each group has offered amendments; BAM is asking for the operating hours restriction to only apply to new breweries and seeking an exemption that would permit brewers to sell beer brewed off-site in their tasting rooms.
Diageo, meanwhile, is asking lawmakers to allow the company to sell its imported beers, including Guinness Draught, at its proposed taproom in Relay. In addition, the company wants to import a limited amount of unfinished beer to age and ferment at its new facility with the idea of brewing Guinness' trademark stout in Ireland and finishing it in America.
"We have to serve Guinness at this brewery," Dwayne Kratt, Diageo's senior director of government affairs, told the Sun. "It's like telling Walt Disney World, 'You can have all your tourist destinations, but not Mickey.'"
High-ranking government officials are supporting the brewers. Maryland Gov. Larry Hogan wrote on Facebook that the bill "turns back the clock on the incredible growth of Maryland's craft brewing industry."
In an interview with local beer blog DCBeer, Maryland comptroller Peter Franchot, the state's chief alcohol regulator, torched the bill and Branch's support of it. Among the highlights:
On the buyback requirement: "That a brewery would have to purchase its own beer, after paying to manufacture it, makes no sense. It is crony capitalism."
On Branch's support of the bill: "I think the Delegate is way off with this notion of compromise. This bill is not a compromise. Delegate Branch is driving a stake through the heart of the craft brew industry and should be ashamed, really."
On rolling back the hours of operation: "The limitation on hours will shut down a bunch of the brewery operations I know. If this bill passes it will be lights out on craft brewing in Maryland."
The issue now falls to the Senate, which must iron out any changes by the end of the session on April 10.
North Carolina Files Craft Beer Modernization Bill
Just in time for North Carolina Beer Month, state lawmakers filed House Bill 500 in hopes of modernizing the state's craft beer laws.
Among the changes the bill calls for:
Raising the self-distribution cap to 200,000 barrels annually
Revising the definition of a small brewery to one that produces less than 200,000 barrels annually and revising the state's franchise law governing terminations to be effective immediately and calling for "fair compensation" to be determined before a distribution agreement is reached
Legalizing "farm breweries"
Authorizing breweries with production facilities in other states to distribute to wholesalers
Clarifying the law allowing breweries to interact with affiliated retail locations (the state's breweries can operate an onsite taproom and three additional off-site retail locations)
Allowing brewery taprooms to sell alcoholic beverages from other breweries if a retail permit is obtained
Allowing breweries to sample their liquid for sensory analysis, quality control and education
The bill would also legalize crowler sales in retail stores, allow for off-site storage of beer, approve samples during brewery tours, and amend homebrewing laws to closer align with federal laws.
Read the full text of the bill here.
Yards Brewing Co. Shows Off Plans for $19 Million Brewery
Yards Brewing Company is building a $19 million, 70,000 sq. ft. new brewery, tasting room, biergarten and event space in Philadelphia, according to the Philadelphia Inquirer.
Construction on the project — with $13 million dedicated to new equipment and $6 million in construction costs — has begun and is expected to be completed by the end of the year.
The company is also adding a kegging line, a yeast propagation lab as well as a new canning and bottling line, which will be visible from the dining room, according to Billy Penn.
Three Breweries Close in Fort Collins
Earlier this week, we reported on a number of small breweries that were either closing or seeking buyers in the craft-beer strongholds of California, Washington, Michigan and North Carolina.
Now, at least three breweries in Fort Collins, Colo., have suspended brewing operations, Denver's Westword reported.
C.B. & Potts is temporarily halting its Fort Collins brewing operations while it searches for a new location in the city, Westword reported. The 20-year-old brewpub will continue its restaurant operations while transferring brewing operations to its Englewood brewhouse.
Meanwhile, Pateros Creek Brewing announced that it would cease its brewing operations after six years citing a forthcoming redevelopment on the current site of its brewery.
"Because of the short notice, we won't have a new location secured in time," the owners wrote in their newsletter. "We will be selling our equipment but hoping to continue operations under contract terms with another brewery."
Pateros is throwing a going away party on April 1 prior to exiting its space on April 15.
Finally, 1933 Brewing owner Cody Pisacka reportedly sold his business to head brewer Zach Wilson and marketing coordinator Laura Sickles last year. The new owners have temporarily shut down the brewery with plans to reopen under a new name later this year.
Anheuser-Busch InBev Completes Divestiture of Ex-SABMiller Central and Eastern European Business to Asahi Group Holdings
Anheuser-Busch InBev today announced the completed divestiture of Central and Eastern European assets formerly owned by SABMiller as part of a $7.8 billion deal with Tokyo-based Asahi Group Holdings.
Asahi, which agreed to the deal in December, has acquired the Pilsner Urquell, Tyskie and Lech brands.
In order to receive approval from the European Commission for the MegaBrew merger, which was completed in October, A-B InBev agreed to divest itself of SABMIller's assets in Poland, the Czech Republic, Slovakia, Hungary and Romania.
Perrin Brewing Co. Projecting Upwards of 40,000 Barrels in 2017
Michigan's Perrin Brewing Co. is an oddity on the state's flush beer scene. Noted Bud Light drinker Randy Perrin started the brewery in 2012 and sold it three years later to Oskar Blues Holding Company.
The Detroit Free Press recently profiled the brewery, which is in the midst of a growth spurt thanks in part to its deal with the Fireman Capital-backed Oskar Blues Holding Company. Last year, Perrin reportedly produced 23,500 barrels of beer, and the company is projecting between 30,000 and 40,000 barrels this year.
Perrin now distributes its beer in Michigan, Ohio, Indiana, Colorado (as of last year) and Florida (as of this month). The company also recently expanded distribution to New York City.
Perrin's director of brewing operations, John Stewart, outlined the advantages of the Oskar Blues partnership, which he said includes the introduction of canned product, extended distribution its distribution coverage and greater access to ingredients, for the Free Press.
"Different breweries have different access to experimental hops or different ingredients," he said. "It's really cool to be able to pick up the phone and have those guys on your team."
In an ultra competitive craft landscape that now includes more than 5,300 breweries, according to recent data from the Brewers Association, relationships like the one Perrin forged with Oskar Blues could become increasingly more important for regional outfits trying to compete with national players for shelf space in traditional off-premise retail chains.
"You're either going to have to be really, really big, or you're going to have to have these types of partnerships," Stewart said.
Meanwhile, Keith Klopcic, president and co-owner of Perrin Brewing, told the outlet that Oskar Blues Holding Co. is still in acquisition mode.
"We already have the vehicle set up to expand those distribution networks," he told the paper. "Why not look at maximizing (it)."
Ohio State Football Fans Drink a lot of Miller Lite and Coors Light
In the first full year of beer sales at Ohio State University home football games last year, Buckeye fans spent $1.1 million on beer with 31.7 percent of sales going to Miller Lite, according to Columbus Business First.
Coming in second place was Coors Light with a 31.1 percent share of sales followed by Bud Light with 12.2 percent, Blue Moon with 7.3 percent and Goose Island and Leinenkugel's each capturing less than 2 percent, the outlet reported. Columbus-based craft brewery Land-Grant Brewing Co. accounted for 4.7 percent of stadium sales.
Money from alcohol sales is being used to pay for new police officers, more security guards at football games and a substance abuse center, the outlet reported.