10 Barrel Contests Maine Brewer's Application for Beer Name
Oregon's 10 Barrel Brewing, owned by Anheuser-Busch InBev (A-B), has sent a cease-and-desist letter to Mason's Brewing, requesting that the Maine brewery stop using the name "Hipster Apocalypse."
10 Barrel has produced the "Apocalypse IPA" since 2009 and filed a trademark application for the beer in early 2014. The Pacific Northwest brewery, which recently expanded distribution of its beers to the East Coast, has asked Mason's to withdraw its own trademark application because of the similarities, according to the Bangor Daily News.
But the deep pockets of A-B InBev are apparently not a concern for Mason's Brewing owner Chris Morley, who has vowed to engage in a pricey legal battle.
"If I'm going to spend a lot of money, I might as well have fun with it," he told the outlet.
A-B contends that the Hipster Apocalypse name "capitalizes off the goodwill 10 Barrel has generated in its Apocalypse IPA beer, or that otherwise undermines 10 Barrel's trademark rights."
Nevertheless, A-B is reportedly open to finding a solution where the two brands could "co-exist."
Speakeasy Plans to Reopen Taproom
San Francisco's Speakeasy Ales & Lagers plans to reopen its taproom in mid-November, the company wrote in a blog post this week. An official opening date won't be known until the company receives final permitting from the San Francisco Department of Public Health, however.
The taproom has been closed since March, when the brewery announced it would cease operations. Two months later, the company was purchased the Hunters Point Brewery holding company, requiring it to get new licenses and permits.
Speakeasy added that it is working to build up its distribution in California before beginning to supply other states.
Modern Times Shares Update on Encinitas Tasting Room
Modern Times is pivoting on its Encinitas tasting room plans. The San Diego beer company announced this week that it would add a kitchen to the so-called "Far West Lounge."
Adding a kitchen will "go a long way toward helping us secure the permits we need to make this project a reality," the company said, but the construction timeline will now be extended. The company plans restart the approval process with the city, and has adjusted its target opening date to late 2018.
Modelo Especial Replaces Bud Light as Official UFC Beer
Constellation Brands has signed a multi-million dollar sponsorship deal with the Ultimate Fighting Championship (UFC) to make Modelo Especial the official U.S. beer sponsor of the mixed-martial-arts organization, according to Forbes. Modelo replaces Bud Light, which had been the sponsor beer since 2008.
As part of the deal, Modelo branding will be featured within UFC's octagon fighting ring as well as throughout the MMA group's live events and broadcasts. UFC fighters and personalities will also be featured in Modelo advertising.
This is the latest sports sponsorship inked by Constellation Brands, which has also struck deals with Major League Baseball and National Basketball Association franchises this year.
Wrigley Field Adds Lagunitas Taps
In what the Chicago Tribune characterized as a "sudden and seismic shift," Wrigley Field concessionaire Levy Restaurants has replaced 27 Goose Island taps with Lagunitas.
A-B, which owns Chicago-based Goose Island, has been the dominate beer supplier at the Chicago Cubs' home stadium since it replaced Old Style in 2013. However, the Tribune reported that Levy ordered more than 100 kegs of Lagunitas IPA — replacing Goose Island's 312 Urban Wheat and Green Line Pale Ale — for the Cubs' September 29 playoff home game. Levy Restaurants issued a statement saying it used "data and guest insights to determine what appeals most to Cubs fans, we identified Lagunitas as a key brand."
The Tribune also noted the timing of the switchover, which came just five days after the Alcohol Tax and Trade Bureau (TTB) and Illinois Liquor Control Commission announced a Chicago area investigation into illegal "pay-to-play" schemes.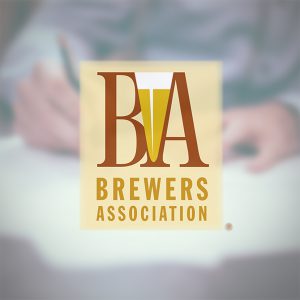 Craft Brewers Donated $73.4 Million to Charitable Causes in 2016
U.S. craft brewers donated more than $73 million to charitable causes in 2016, according to the Brewers Association (BA). The BA recently released the results from its 2016 Brewery Operations Benchmarking Survey, which showed that U.S. craft brewers' donations to charity increased by more than $3 million from 2014. Click here to see a few of the charitable causes craft brewers have supported.
Maletis Beverage Opens New Headquarters with Beer Hall
Portland, Oregon-based beer distributor Maletis Beverage has remodeled its HQ. The 24,000 sq. ft. building now features the usual office features along with a beer hall and a three-barrel brewery, which the company plans to use as an opportunity to collaborate with its suppliers, according to the Portland Business Journal. Take a look at the revamp here.
Dogfish Head Releases 'Project Extreme Brewing' Video Series
Dogfish Head has released a documentary-style video series entitled "Project Extreme Brewing." The videos feature brewery founder, Sam Calagione brewing in Delaware alongside guests from Post Brewing Co., Carton Brewing, Short's Brewing, The Lost Abbey, Beer Advocate and Brewers Association founder Charlie Papazian.
Calagione and Beer Advocate are also releasing a book on the series — Project Extreme Brewing: An Enthusiast's Guide to Extreme Brewing at Home — which will be available on November 14.