Editor's Note: This article appeared in the April issue of BevNET Magazine.
Pabst CEO Eugene Kashper calls it "gruit." Forbidden Root founder Robert Finkel calls it "botanic beer." Executives at Anheuser-Busch InBev, MillerCoors and a host of others simply call it "hard soda." And then there's at least three New England-based companies, including Boston Beer Company, going after an emerging "hard seltzer" segment.
You probably know them all as flavored malt beverages. You know better. You know that for this category, the question isn't one of terminology, it's one of long-term viability. From Seagram's Escapes to Smirnoff Ice, we've all seen so-called "alcopops" come, and go, and come, and go.
So when we first began asking folks what they thought about the emergence of hard root beer and other soda-inspired flavors last July, we heard a lot of similar remarks:
"Today's consumers are willing to try anything. There seems to be this appetite for all sorts of things. If they are done well and people grasp it, there's opportunity." – Alan Newman, president, Alchemy & Science (Boston Beer Company).
"Clearly there is a consumer right now that is clamoring for this. I don't know how widespread it can be our how deep it can go, but we are about to find out really quickly." – Bob Sullivan, vice president of sales, Andrews Distributing
"Millennials have grown up with a lot more flavor in their food and beverage choices. They are demanding higher flavor intensity and this fits in naturally with where their drinking and food habits are going." – Jonathan Stern, director of media relations, MillerCoors.
While it's true that U.S. consumers are experimenting with a broader array of new flavors – the research firm Mintel recently found that 57 percent of U.S. beer drinkers who increased their beer consumption in 2015 attributed the uptick to "a wider variety of flavor" – predicating how much market share the latest crop of FMB products can grab, if they will be accepted internationally, and whether or not offerings like hard root soda can bring drinkers back to the beer category, is harder to know. In other words, it's in keeping with the contours of the FMB category: it's hard to tell if something is a trend or a fad.
Certainly, the latest wave has contributed to some faddishness: the neutral malt base used by some of these companies lends itself to many flavor varieties, while a slight boom in craft and throwback sodas, combined with an ongoing revival in cocktail culture may be providing an entry point to a sweeter taste profile.
For its part, MillerCoors executives believe that flavored beer and "malternatives" could eventually make up six percent of total beer category sales. Currently, they're giving the category a shot in the arm: year-to-date FMB volume sales, according to market research firm IRI Worldwide, which this year began counting sales of the Not Your Father's brand in that segment, are up 17 percent and make up four percent of total beer volume share.
So regardless of duration, for now, a lot of companies are trying to cash in, perhaps inspired by the gangbuster success of Not Your Father's Root Beer, which generated more than $104 million in off-premise retail sales in 2015, according to IRI.
Both Kashper and Brian Krumei, a managing partner at TSG Consumer Partners, which owns a stake in Pabst Brewing, say they're bullish on the growth potential for the latest wave of flavored malt beverages. But they don't see hard soda as its own category, despite the success of Not Your Father's and forays from large players like Boston Beer and A-B.
Rather, they feel Not Your Father's, despite a name that is more closely associated with a CSD, will serve as a platform for "gruit-inspired" beers that will become a "significant" sub-segment of craft, sourcing drinkers from the light beer, IPA, hard lemonade and cider segments.
"It is going to be much bigger than cider," Kashper said. "Hard root beer is here to stay."
And Pabst is staying in the game, following up its hard root beer home run with the November introduction of Not Your Father's Ginger Ale, another area of the FMB category that's growing. Boston Beer, via its Coney Island brand, and MillerCoors, via its Henry's Hard Soda line, also recently introduced offerings of their own.
Steve Ferris, the managing director for Halewood International, which makes and markets the 200-year old line of Crabbie's alcoholic ginger beers, credited consumer promiscuity for the recent surge in sales for hard soda.
"Hard soda is developing in North America and I believe it can develop globally, but it is going to be in selective markets," he said, adding that the U.S. was Crabbie's largest and most important export market.
But others still aren't sure how big the newest group of FMB offerings can get, or if consumer interest will last beyond the initial trial period. After all, it wasn't that long ago that brewers were stacking cases of energy drink-inspired FMBs in supermarkets and liquor stores, trying with berry flavored, caffeine-enhanced malternatives to plug the hole blown into their on-premise accounts by so many Red Bull-and-vodkas.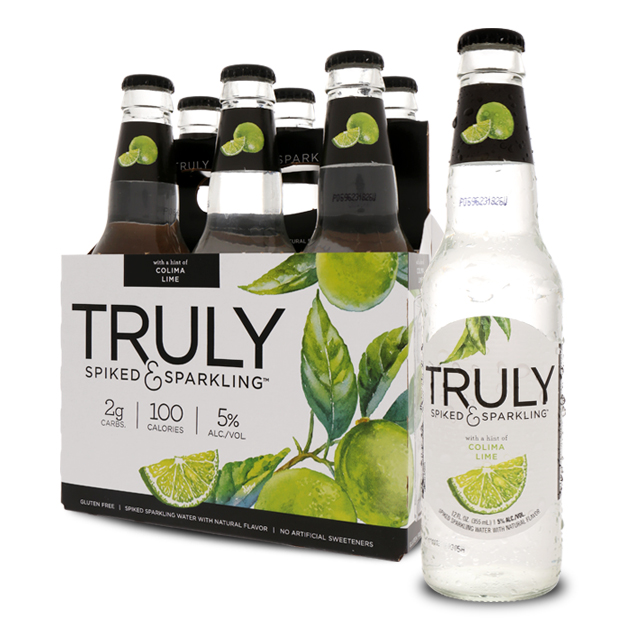 Still, the possibility of an alcoholic CSD might have greater precedence: after all, many cocktails rely on club soda or tonic as their key mixer, and we are now living in a world where the mysteries surrounding the alcohol content of kombucha and other fermented products may comprise as much of an advantage for marketers as a detriment. Could these changing levels of consumer acceptance truly mean that there is something longer-lasting than the latest fad at play in the case of soda-and-booze combos? At least one guy who's been regarded as a bit of a seer in the past thinks so.
"I think we are on the edge of something that hasn't been done before," said Newman.