Cigar City Expands to Colorado
Cigar City Brewing today announced expanded distribution to Colorado, signing with four wholesalers — RMC Distributors, Coors Distributing Company, High Country Beverage and Mountain Beverage Co. – for statewide coverage.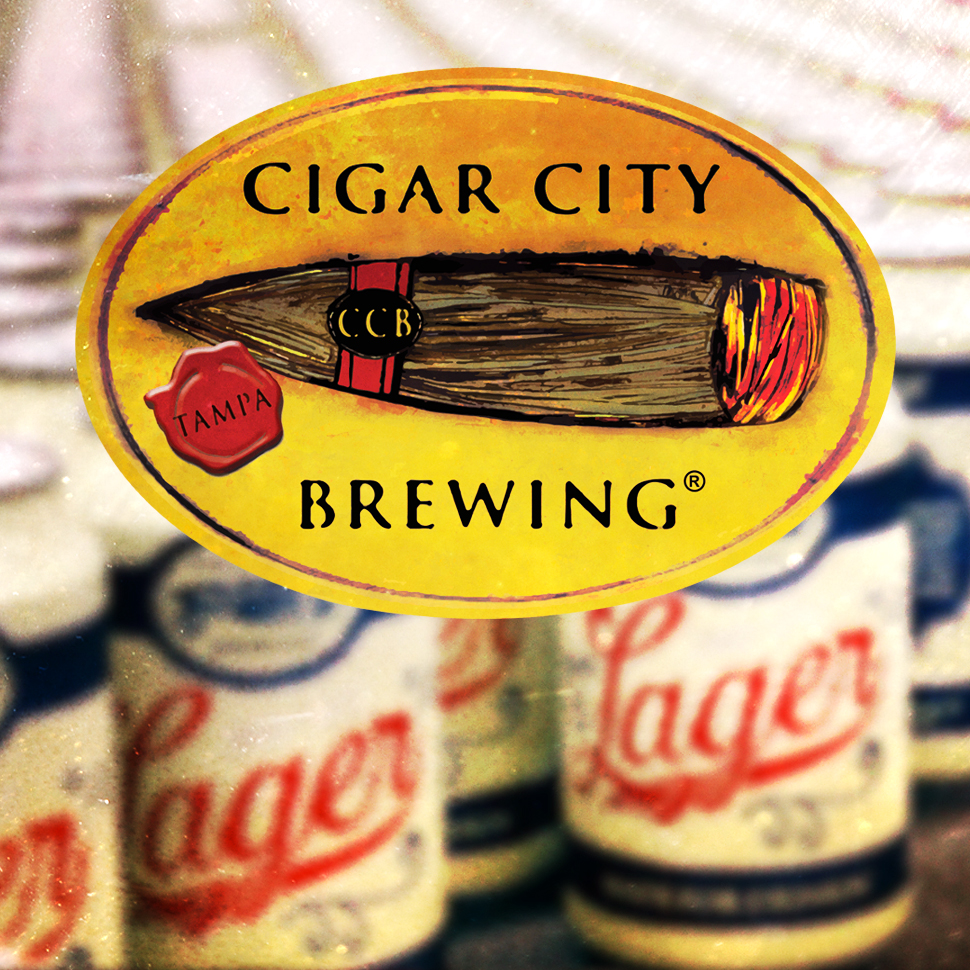 Cans of the company Jai Alai IPA, Maduro Brown Ale, Florida Cracker Belgian-style White Ale, Invasion Pale Ale and Tampa-style Lager are now available throughout the state, according to a press release.
Launch events in Denver, Fort Collins and other parts of the state are planned for the week of May 15.
The foray into Colorado marks Cigar City's fourth new market entry in 2017. Earlier this year, the company expanded into New Jersey, North Carolina and Tennessee.
Cigar City, which sold to Oskar Blues Holding Company last year, currently sells beer in nine states, including Florida, Georgia, Alabama, Virginia, Pennsylvania, New York, New Jersey, North Carolina and Tennessee.
The company produced 65,000 barrels of beer in 2016.
SpikedSeltzer Goes National
Eight months after being purchased by Anheuser-Busch InBev's "High End" business unit, SpikedSeltzer has expanded distribution to all 50 U.S. states.
Launched in 2013, the brand was previously only sold throughout New England, New York and New Jersey.
"By 2015, sales of SpikedSeltzer really started to crank – we saw an amazingly positive reception in the Northeast," co-founder Nick Shields said via the press release. "We've had people clamoring for our brand in Florida, California, Colorado – we're even getting requests internationally. It's very exciting."
The company's 12-can variety packs include 6 percent ABV offerings that come in four flavors: Indian River Grapefruit, West Indies Lime, Cape Cod Cranberry, and Valencia Orange. Six-packs of Indian River Grapefruit and West Indies Lime are also distributed at prominent retail accounts such as Whole Foods, Trader Joe's, Stop & Shop, Wegmans, Harris Teeter and Target, among others.
Seattle Cider Enters South Carolina
Seattle Cider Company is partnering with Breakthru Beverage for statewide distribution in South Carolina, beginning May 15.
"We're excited to continue our partnership with Breakthru Beverage and break into a new region of the country," Seattle Cider founder and CEO Joel VandenBrink said in a press release. "The demand for dry craft cider continues to grow and it's exciting to be a part of. Plus, the timing is perfect as the weather begins to warm up in South Carolina!"
Seattle Cider will send its year-round (Dry, Semi Sweet and Berry) in 16 oz. cans as well as on draft. Seasonal releases — Three Pepper and Gin Botanical — will be available in 22 oz. bottles in the coming months.
"In planning the growth of our craft portfolio in South Carolina, we knew we needed a craft cider and Seattle Cider Company fit the bill," Breakthru Beverage South Carolina president Sean O'Connor said in the release. "Their dedication to true craft cider and innovation is something we know cider drinkers in South Carolina will appreciate and enjoy."
Seattle Cider Company's products are now available in 14 states.
MadTree Brewing Expands Distribution in Ohio and Kentucky
Cincinnati's MadTree Brewing today announced plans to expand its distribution footprint throughout Ohio and Kentucky, building on agreements with Cavalier Distributing and Beer House Distributing for broadened coverage across the two states.
"Cavalier and Beer House have been dedicated partners since our inception four years ago, helping us launch our brands in our home market," brewery co-founder Brady Duncan said via a press release. "With our new brewery, we are increasing production to more than 30,000 barrels this year and are excited to expand distribution and bring our quality beers to our fans throughout Ohio and Kentucky."
The company's core lineup – including PsycHOPathy IPA, Happy Amber, Lift, and PSA – as well as various seasonal offerings will be sold statewide in both markets, beginning in August.
"They have positioned themselves as a leading regional brewery for quality control, and they continually produce superior beers that stand out in our highly competitive craft beer market," Cavalier founder George Fisher said in the release. "We look forward to our ongoing partnership."
Other Notable Distribution Updates:
Notch Brewing Hits New Hampshire
Massachusetts-based session beer producer Notch Brewing will expand distribution to New Hampshire next week via Bayside Distributing.
The company plans to focus its sales efforts on New Hampshire's Seacoast region, brewery founder Chris Lohring told Brewbound.
Switchback Brewing Expands Across New England
Switchback Brewing this week announced that its products were available in every New England state, after it expanded its reach in Massachusetts and entered Connecticut.
"Many people in Massachusetts and Connecticut have been insisting for years that Switchback be distributed throughout their states," the company wrote in a press release. "The brewery is delighted to achieve the goal of becoming readily available in all New England states."
Firestone Walker Lands in Iowa
California's Firestone Walker this week announced it had signed an agreement with Johnson Brothers of Iowa for coverage throughout the state, beginning in mid-May.
"We are proud to partner with Johnson Brothers of Iowa and finally meet statewide demand for our beers," David Macon, Firestone Walker's vice president of sales and marketing said via a press release. "They have a great sales force, they call on the entire state, and their craft beer knowledge is second to none in Iowa."
Deluxe Brewing Signs with Bigfoot Beverages
Oregon's Deluxe Brewing, which had been self-distributing, has signed an agreement with Bigfoot Beverages for expanded coverage throughout the state.
"We are excited to work with Bigfoot Beverages," brewery owner Eric Howard said via a press release. "We chose Bigfoot because we felt they shared the same values and work ethics. They understand the craft beer market, and are committed to their partners."