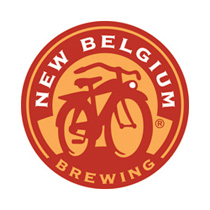 Craft brewers have had a great time in the past decade as the public's excitement over their products has led to a massive increase in demand.
But with that growth has comes the need for more capacity. For many early stage companies, that has meant adding additional fermentation tanks, purchasing larger brewhouses, even expanding into larger production facilities. For some larger players, however, capacity constraints aren't the only issue. They're also faced with the issue of distribution in states that are on the other side of the continent, and that means they have begun to establish bi-coastal manufacturing facilities. And with that comes its own set of challenges, opportunities, and risks.
In the past year, no fewer than five craft brewers have announced plans to expand their capacity by building a second facility far from their home base. Two of them – Chico, Calif.-based Sierra Nevada and Fort Collins, Colo.-based New Belgium Brewing — have grown into the country's second and third largest craft brewers, respectively. Their size and relatively broad distribution have led both companies to elect to expand in new facilities in the Asheville, N.C. area.
While both Sierra and New Belgium are on a pace that, assuming even modest year-over-year growth, could have them in the neighborhood of 1 million barrels apiece by 2015, the other three companies that have announced plans for separate production facilities are smaller by an order of magnitude: In April, the country's ninth-largest craft brewer, Petaluma, Calif.-based Lagunitas Brewing, which produced 165,000 barrels last year, announced plans to build a manufacturing facility and brewhouse in Chicago. Oskar Blues Brewery, a top-30 craft brewer based in Longmont, Colo., is on pace to produce 90,000 barrels in 2012 and is planning to hit the East Coast in Brevard, N.C. Even San Diego—based Green Flash Brewing, which produced just under 24,000 barrels last year, caught many in the industry by surprise recently, announcing plans to invest $12 million into opening a second, East Coast brewing facility by 2015.
What the five brewers don't share in size, they do share in the form of a single strategic concern: the conviction that building a new facility, however expensive, will ultimately achieve more savings than the ongoing costs of trucking their products a long distance.
"We started thinking about building a brewery that was the exact size as the one we have now," said Dale Katechis, the founder of Oskar Blues. "Why don't we do that on the east coast where we can pick up on the advantages of the shipping costs? For us, it means $2 million in savings over 18 months."
Added Kim Jordan, the co-founder and CEO of New Belgium, which has increased its sales by more than 300,000 barrels in recent years, "We always told ourselves that at some point, when we need another brewery, it would be good in terms of shipping logistics and our environmental footprint, to build a second brewing facility along the eastern seaboard." CONT'D…