Another craft-focused contract brewing operation has entered the fray.
Great Central Brewing Company (GCBC), which bills itself as a "seamless and professionally managed solution" for small brewers looking to expand production capacity, broke ground on a new 32,000 sq. ft. contract brewing facility in Chicago last week.
"The concept of GCBC was conceived after we observed a lack of modernized facilities who could offer craft brewers a quality focused, timely and dependable option for contract brewing services," founder David Avram said in a release.
Scheduled for a summer 2016 opening, Great Central joins a growing list of craft-minded contract facilities established to help other small producers scale up, instead of focusing on their own in-house labels.
"Our concept will enable small to medium craft brewers to capture the benefits of on-demand capacity and cost savings through collective buying power, as well as enable more established breweries to enter new markets by leveraging our central location," Avrim said.
Companies like Great Central believe they have found a creative way to cash in on the rising demand for craft beer: rather than compete with more than 4,100 craft breweries now operating in the U.S., contract operators primarily look to help new and growing brands that either cannot or do not want to invest in additional equipment or brick and mortar facilities.
At least three new craft-focused contract manufacturers made launch announcements this year. Last month, Dorchester Brewing Company – co-founded by former Harpoon Head Brewer Todd Charbonneau — announced plans to open a 25,000 sq. ft. facility in the Boston area next spring. In June, San Diego's La Jolla Brewhouse announced it would open a new dedicated contract venture, Fighter Town Brewing LLC. And in January, Colorado's Sleeping Giant Brewing Company opened a 70,000 sq. ft. facility capable of eventually producing about 175,000 barrels.
Three other contract outfits — Two Roads Brewing, The Brew Hub, and Brew Detroit — have also made forays in recent years. A fourth company, Ruckus Marketing, said in 2013 that it would revitalize the Neuweiler Brewery in Allentown, Penn. and open "The Brewers Consortium" in 2014. As of September, Ruckus had yet to break ground on the facility, according to The Morning Call.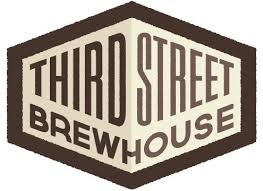 Contract brewing itself isn't a new concept. Companies like Matt Brewing Company, Cold Springs Brewery and City Brewing have been helping larger breweries and major beverage companies fill their orders for years.
New York's Matt Brewing began contract brewing in 1986 for brands like Brooklyn Brewing and the now-defunct Pete's Wicked. Minnesota-based Cold Springs, meanwhile, offers large-scale production, packaging and distribution assistance to both beer and non-alcoholic beverage makers. With the help of Third Street Brewhouse, Cold Spring's craft beer arm, San Francisco-based 21st Amendment Brewery was able to scale its own production to more than 70,000 barrels in the span of six years.
Others, like Minhas Craft Brewery and City Brewing Company, make beer on behalf of recognizable names such as Craft Brew Alliance and Sixpoint.
While most small beer companies are not in a position to produce as many barrels as some of their larger contract-brewed counterparts, their growing population has created more competition for tank time. The number of U.S. "microbreweries," as defined by the Brewers Association, tripled to 1,871 between 2010 and 2014.
As that number continues to grow, so too will the need for space.But what makes the latest crop of contract breweries different — including The Brew Hub and Two Roads — is their deliberate focus on smaller batch sizes. Instead of brewing thousands of barrels at a time, these emerging companies offer more flexibility for craft breweries that might not be able to meet higher minimums at a place like City Brewing.
"At our core, we will provide our brewing partners with a level of service and transparency unique to the contract brewing segment," Chris Tepas, a founding partner with Great Central, said in the statement. "Our craft customers will see and feel each step within the manufacturing process, leading to a true sense of B2B partnership."
Great Central said it plans to promote the beers brewed at its facility with a 4,000 sq. ft. on-site tasting room. The taproom will also pour Great Central's own proprietary brand.

"We definitely view it as 'our house is your house, our brewery is your brewery' and we look forward to providing our services to enable brewers to achieve their production and expansion goals," Conor McFerran, a partner added.