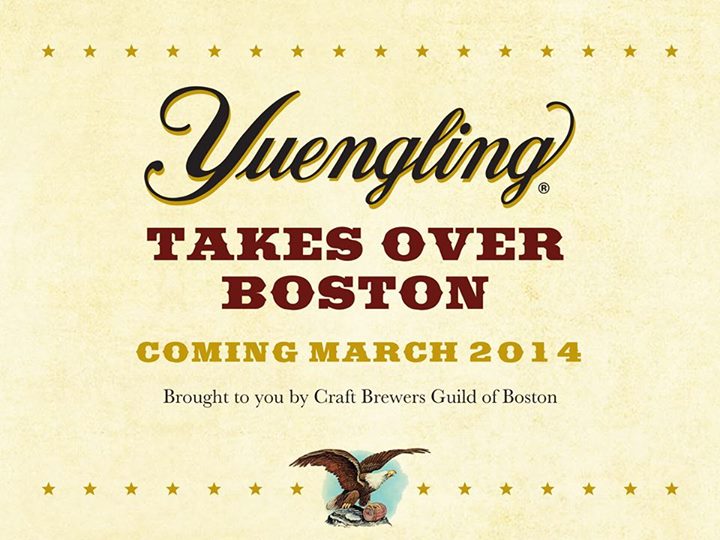 D.G. Yuengling Brewery will officially return to the Massachusetts market in the first quarter of 2014 with seven wholesalers, a company official confirmed to Brewbound today.
Yuengling COO, Dave Cassinelli said the company has signed agreements with L. Knife & Son Inc., Seaboard Products, Craft Brewers Guild of Boston, ABI House of Quality, Girardi, Williams and Atlas Distributing for distribution across the state.
The brewery will introduce draft and packaged beer near the end of the first quarter, Cassinelli said. A photo posted to the Craft Brewers Guild Facebook page specifies March as the company's official timetable for return.
"I think the brand will do terrific and [fit] extremely well in Massachusetts," said Joe Salois, president of Atlas Distributing. "It's been long sought after by consumers."
Salois added that the brewery's "amazing" legacy should fit "beautifully" in Atlas' portfolio and that "Yuengling will be welcome with open arms."
Massachusetts will become just the 16th market in Yuengling's distribution footprint. Founded in 1829, Yuengling is the country's oldest brewery and sells nearly 3 million barrels annually.
Yuengling's current distribution is limited to 14 states including Pennsylvania, Ohio, New Jersey, New York, Delaware, Maryland, Virginia, West Virginia, Tennessee, North Carolina, South Carolina, Georgia, Florida, Alabama as well as Washington DC.
The brewery has not entered any new markets since it launched in Ohio in 2011. It has been absent from Massachusetts since the early 1990s.