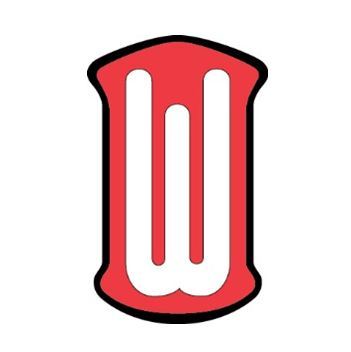 Chicago, IL — Wirtz Beverage Group announced today a new National Leadership Team comprised of four company leaders. Danny Wirtz, Julian Burzynski, Art Wirtz and Ed Callison will all now serve as Executive Vice President. Under the new structure, each executive will oversee dedicated areas of business and the state affiliate teams in Illinois, Iowa, Minnesota, Nevada and Wisconsin.
"Investment and change is nothing new to Wirtz Beverage," said Rocky Wirtz, President Wirtz Beverage Group. "Early on, we made a commitment to do the things needed to remain a state-of-the-art distribution business with topline service to all our partners. With our national team, we've created a model to do just that, focused on long-term success and growth."
With the new Wirtz Beverage Group alignment, the company assumes a streamlined approach to core function areas such as Finance, IT, Sales, Marketing, Operations and Government Affairs. The national model also provides greater accountability and transparency within the company and to the benefit of its supplier partners. The new team includes:
Danny Wirtz, a fourth-generation leader in the family-owned and operated company, assumes the Executive Vice President title overseeing Wirtz Beverage's shared services includingFinance, IT and Talent Management. A proven leader with a collaborative and innovative approach to business, Danny will bring value to these systems and their companywide evolution. Previously, Danny held the role Senior Vice President of Wirtz Beverage Group.
Julian Burzynski assumes the Executive Vice President role overseeing National Sales & Marketing. A long-time leader, Julian will oversee all Marketing & Trade efforts, National Accounts, Sales Training and Strategic Initiatives. Ensuring an aligned route-to-market approach, each Wirtz Beverage state business unit will now be under his purview. Julian transitions from the role Senior Vice President of Wirtz Beverage Illinois, Wirtz Beverage Iowa and Wirtz Beverage Minnesota.
Art Wirtz, a third-generation family member, assumes the Executive Vice President position with a concentration on Supply Chain. Art will oversee the company's supply chain including national Operations, Warehouse, Delivery, Customer Service and Facilities Management. With expertise that spans more than two decades, Art will also coordinate a Continuous Improvement effort within Supply Chain. Art moves from the role of Regional Vice President of Operations for IL, IA and MN.
Ed Callison continues as Executive Vice President and in addition to leading Business Development, adds Government Affairs to his list of key responsibilities. Committed to protecting industry and partner interests, Ed's experience and long tenure in the industry will be an asset to the role.
Ensuring a coordinated approach, each EVP will report directly into Wirtz Beverage Group President Rocky Wirtz. All will continue to act as liaisons with supplier partners throughout the organization.
"Our company has a long history in the industry and these changes build upon investments recently made to enhance our industry position," said Rocky Wirtz. "Our new structure was designed with considerable thought and with our sights set firmly on the opportunities ahead."
About Wirtz Beverage Group
Wirtz Beverage Group is one of the nation's leading alcohol beverage distributors with operations in Illinois, Iowa, Minnesota, Nevada and Wisconsin. With nearly $2 billion in annual sales and nearly 3,000 employees, the company calls the industry's elite beer, wine and spirit distributors its partners. To learn more about Wirtz Beverage and its partners, visit www.wirtzbev.com and connect with the company on Facebook and Twitter.