U.S. craft brewers are now shipping nearly half a million barrels of beer around the world, according to the latest Brewers Association (BA) estimates.
In a press release, the BA — which represents the interests of small and independent U.S. craft brewers — said American craft beer exports grew 16.3 percent in 2015, to more than 446,000 barrels and a retail value of about $116 million.
"There's a growing thirst from beer lovers in countries around the world for bold, innovative products from American craft brewers," Bob Pease, the group's CEO said in the release. "As the demand for American craft beer continues to grow abroad, the Brewers Association is pleased to support our members by increasing their access to international markets."
The new figures comes via the organization's "Export Development Program," which assists more than 100 member-participants with access to global markets.
Launched in 2004, the program "generates exposure for American craft beer through trade shows, festivals, seminars, media outreach and competitions." It is funded through a combination of organization funds, participant dues and more than $700,000 in grants from the United States Department of Agriculture's "Market Access Program."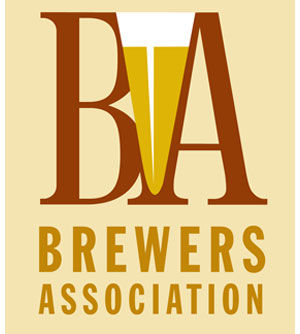 While growth slowed somewhat in 2015 — U.S. craft beer exports grew more than 35 percent in 2014 — EDP manager Mark Snyder told Brewbound that international interest in American-made craft beer is still on the rise.
"We are still seeing growth and the breweries in the program are exporting in greater numbers," he said.
The BA estimates that approximately 80 BA-defined craft beer companies exported beers around the world in 2015.
Exports to Canada, where more than 227,000 barrels of U.S. craft beer were sold last year, grew 11 percent, the organization said. Meanwhile, craft exports grew 12.5 percent in Asia Pacific and 4 percent in Brazil as well.
Craft exports also grew 33 percent in Western Europe, a region where the organization now employs a dedicated "American Craft Beer Ambassador," Sylvia Kopp. In her role as ambassador, Kopp helps to "foster relationships between U.S. exporters and European importers and distributors," according to the BA.
"We definitely think it helps to have her on the ground, going to events and promoting U.S. craft beers," Snyder told Brewbound.
The BA has looked at opportunities for placing U.S. craft beer ambassadors in other parts of the world, Snyder said, but there are no immediate plans to add more international representatives at this time.