Of all the made up beer recipes Anheuser-Busch InBev could have conjured up to poke fun at the craft beer movement as caricature in one of its three Super Bowl ads, it just had to be a "pumpkin peach ale" that the company greenlit.
The fictional brew featured prominently in the company's "Brewed the Hard Way" spot when the following message flashed across millions of television screens: "Let them sip their Pumpkin Peach Ale. We'll be brewing us some golden suds."
The 60-second spot, drawn up by creative agency Anomaly was perceived by many to be a slight directed at craft beer at large and some of the more snobby aspects of its devotees that rub many the wrong way. But A-B has defended the ad, contending it was not an attack on craft, but rather a celebration of Bud.
"Budweiser is meant to be enjoyed by all people, in all types of settings," Brian Perkins, Budweiser vice president, said in a statement issued to Brewbound. "This Super Bowl spot is a bold, proud statement affirming Budweiser's quality and place in beer culture."
Perkins was unavailable for an interview, but he explained to AdAge in much more explicit terms that the ad was "not an attack on craft beer." "The only other beer that we reference in the spot is a fabricated, ludicrous flavor combination of pumpkin peach ale," he told the site.
But as cosmic fate would have it, the potshot landed primarily on one of A-B's newest business partners: Just last year, Elysian Brewing, the beloved Seattle outpost that the beer conglomerate acquired at the end of January, brewed a beer dubbed "Gourdgia on my Mind," a peach pumpkin amber.
The ad left Elysian co-founder Dick Cantwell, who had ardently opposed selling to A-B, disillusioned and angry.
"I'm feeling pretty flat in the wake of yesterday's ad," he told Brewbound in an email. Cantwell watched the game at a Super Bowl party attended by the majority of both Elysian's brewing and marketing teams.
"The air went out of the room when we all saw the ad," he added. "[I]t shows a remarkable tone deafness on the part of a company which on one hand is saying how much they respect our beers, our culture and our portfolio and on the other decries much of what we stand for, even to the extent of calling out (perhaps unwittingly) a supposedly ludicrous flavor combination which happens to have been embodied in one of the beers we poured at our [P]umpkinfest in October."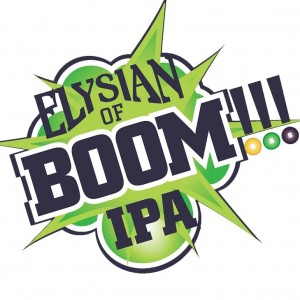 Setting aside that egg-on-the-face twist of irony, Cantwell was hardly the only person who had a strong reaction to the ad, as beer industry folks and consumers alike flocked to social media to make their opinions of the ad that declared beer is not "to be fussed over" heard.
Andy Kline, communications manager at Alaskan Brewing, told Brewbound the industry, whether small or large, should just focus on promoting beer as a beverage.
"I don't understand when beer puts beer down,"he said.
Similarly, John Laffler, founder of Chicago's Off Color Brewing, tweeted out, "Seriously, you're just being jerks," tagging Budweiser for good measure. Laffler, it's worth noting, founded Off Color after leaving Goose Island, which itself was acquired by A-B in 2011.
Dogfish Head and Harpoon, two top 50 craft breweries, chimed in as well, but seemed to take the punch in stride. Dogfish Head, which has earned a bit of a reputation for brewing with some exotic ingredients, seemed to hint at a bit of inspiration gleaned from the ad in tweeting, "Hmmmm…. Pumpkin Peach Ale…." Harpoon, too, had some fun with it, tweeting a celebratory picture of a Harpoon IPA captioned, "It's no pumpkin peach ale but how about that New England victory!!!"
Others seem to be on board with the humorous approach they took.
"I think if you can't laugh at yourself, you're dead inside," said Collin McDonnell, co-founder of California's HenHouse Brewing.
Though he saw the humor in it, McDonnell added that the ad was effective in capitalizing on a perception of craft beer and its devotees that already exists without A-B's help.
"I've personally heard the sentiment of that commercial expressed by real people. I don't think InBev created that sentiment. There are a lot of people out there who feel inundated by the vastness of beer these days and feel excluded by the kinds of people who make them feel like what they like is stupid," he said. "At the same time, the hypocrisy of kind of rolling out this, like, 'we just want to drink beer, we don't care what it tastes like' ad while putting out untold amounts of Bourbon County [a popular high end brand of Goose Island's] is kind of hilarious."
Terry Lozoff, executive vice president of GYK Antler, a Boston-based marketing agency, said the ad came off to him as a defensive reaction to what's going on in the marketplace as Budweiser loses share while craft continues to make gains.
Lozoff added the problems extended past the one ad for A-B, however. He said all three ads the company aired were too scatterbrained, making it difficult to measure how effective any one commercial really is.
"They had this puppy dog one, the craft one, and this Bud Light party one. If you look at those, the mixed messages you're getting – on one they're appealing to emotion and family, best buds. Then two, they're kind of putting down craft and bringing up macro. Then on three, they're just talking about party time, whatever. I think that's a confused message to be sending. It almost comes across as A-B doesn't know what direction they need to go and they're just throwing [junk] at the walls and seeing what sticks."