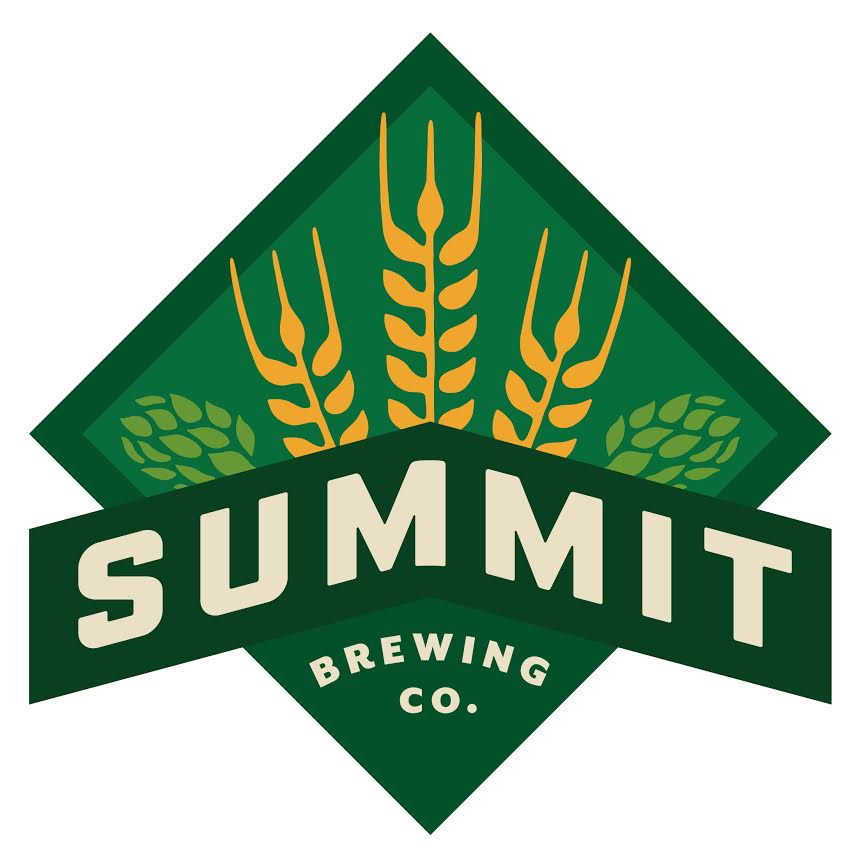 St. Paul, MN — Folks make all sorts of resolutions around this time of year. Here at Summit, ours is to enjoy more delicious, high-quality IPAs. Care to join us?
Your first chance comes this week with our just-released Summit Double IPA. Blending a number of New Zealand hops with new and experimental varieties from the U.S. and Germany, Double IPA is supported by a heritage barley variety and offers up a toasted malt background.
Brewed with highly aromatic New Zealand hop varieties Wakatu, Orbit and Motueka, Summit Double IPA has distinct passionfruit, mango and lemon-lime flavors. Azacca, an exciting new U.S. hop, brings strong pineapple elements, too, and a new German variety, Mandarina Bavaria, provides notes of mandarin orange. Weyermann Barke Vienna malt provides support with honey and graham cracker elements, boosting the beer's toasted nature.
"We're aiming for a clean, assertive citrus hop bitterness that relies heavily on Weyermann Barke Vienna malt for support," says Head Brewer Damian McConn. "With its slight caramel and bready notes, it adds some color and flavor complexity."
Made with English Ale yeast and pouring sunrise gold in color, Double IPA boasts 105 IBU and 8.5% ABV. It's available now in 4-packs of 16-oz. cans and on draught.
Because we intend to keep our resolution, we're also releasing Summit India-Style Black Ale January 12. This powerful black ale features roasted wheat and roasted pearl barley, creating notes of espresso, dark chocolate, toffee and black cherry. U.S. hop varieties Denali and Equinox produce big pineapple and lemon-lime flavors, along with traces of grapefruit, spicy pepper and pine. Finally, a Yorkshire yeast strain provides a distinct stone fruit profile — think apricot and peach — and a hint of minerality to balance out those malts and hops.
"With IBA, we're trying to showcase the integration of roasted malt flavors with spicy, citrus-forward hops," says McConn. Summit India-Style Black Ale finds inspiration among the porters and stouts exported from the UK in the 19 th Century — beers that were often heavily kettle-hopped and then dry-hopped in the cask. "We're aiming more toward that concept," McConn adds, "but with less of the scorched, dry, acrid notes often associated with export stouts."
India-Style Black Ale is available for a limited time on draught and exclusively within the Summit IPA Collection, a 12-pack of 12-oz. bottles offering up A World of Hops All in One Box. In addition to the Black Ale, the IPA collection contains Sága IPA, Horizon Red IPA and True Brit IPA.
Stayed tuned for a February announcement regarding promotions and events in support of Double IPA, India-Style Black Ale and the rest of the IPA Collection. Visit Summit online for more information about these and other events.
Double IPA Vital Statistics
ABV: 8.5%
IBU: 105
Color: Sunrise gold
Malts: US Pale, German Vienna, US Caramel
Hops: Experimental 07270, Orbit, Wakatu, Motueka, Azacca
Yeast: UK Ale
Food Pairings: Barbeque, baked ham, sausages, Stilton, aged cheddar, cheesecake
India-Style Black Ale Vital Statistics
ABV: 6.8%
IBU: 60
Color: Boot Polish Black
Malts: US Pale, UK Pale, Midnight Wheat, Caramel, Perla Negra, Chocolate Rye
Hops: Bravo, Chinook, Equinox, Denali
Yeast: UK Ale
Food Pairings: Vintage cheddar, beef brisket, spare ribs, buffalo burgers, smoked salmon, crème brulee.
About Summit Brewing Company
Founded in Saint Paul, Minnesota, in 1986, Summit Brewing Company has remained close to its roots, refreshing thirsty folks throughout the Upper Midwest and Great Lakes regions. Currently available in 11 states, Summit now produces six year-round premium craft beers, seven occasionals, four seasonal brews, and the limited-release Unchained Series and Union Series.
Since our inception, we've been a consistent pioneer in the craft beer movement. For everything Summit Brewing, visit summitbrewing.com.