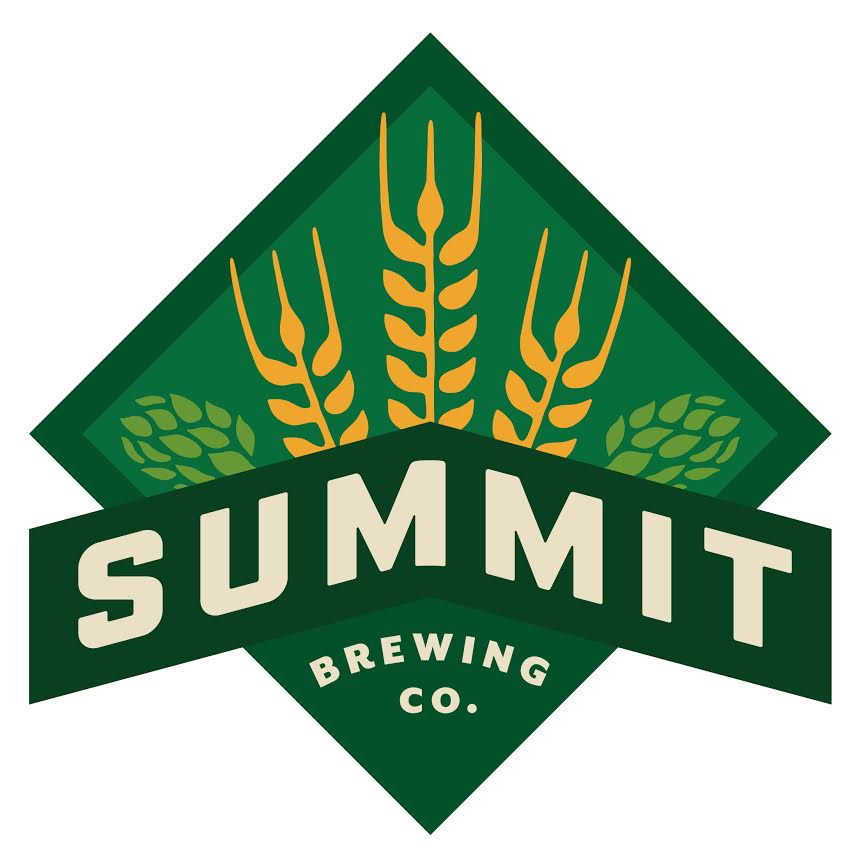 PAUL, Minn. – Summit Brewing Company today announces the release of 30th Anniversary Keller Pils. The second beer in a series of four anniversary brews will be available on draught and in six-packs and 12-packs of 12-ounce cans the week of May 16.
The 30th Anniversary Series seeks to showcase the unique qualities and attributes that have helped drive Summit forward over the last three decades. A belief in tradition and progress, innovation and heritage, and above all, an uncompromising approach to quality and consistency have been integral in Summit's approach to brewing great beer. Along the way, great partnerships have developed into great friendships, with suppliers, distributors, retailers and customers.
Summit's 30th Anniversary Keller Pils seeks to highlight the unique flavor characteristics associated with a classic German pilsner malt, while recognizing the contributions to craft brewing and support for Summit from a celebrated German craft maltster. Combining that classic pilsner malt with traditional and modern German hop varieties in Summit's copper brewhouse has allowed its brewers to produce a superb German-style pilsner, served unfiltered to allow for more flavor and character in the final glass.
The Weyermann Specialty Malting Company, located in Bamberg, Germany, has been supplying Summit with specialty malts for many years. Weyermann has made a concerted effort to safeguard the future of the Barke variety, one of the most unique malting barley varieties and perfect for artisanal craft beers. Although superseded by more modern, higher-yielding cultivars, Barke contributes malty-sweet and honey undertones, and is particularly sought after as a base for classical pilsners.
Summit has combined the flavor elements of Barke malt with the Tettnang hop, a slightly spicy and traditional noble hop variety, supplied to Summit from Minnesota-based Brewers Supply Group. A final addition of the recently developed Hallertau Melon hop variety, supplied from Germany by S.S. Steiner, provides a hint of gentle citrus in the final beer.
Wyeast Laboratories, based in Oregon, sourced a traditional private collection Munich lager yeast strain, the final element required to create a classical German pils. Two weeks of cool fermentation followed by six weeks of cold maturation help provide outstanding drinkability and complexity.
"For our anniversary year, we wanted to focus on the three C's of quality: consistency, creativity and community," said head brewer Damian McConn. "By working closely with our malt, hop and yeast suppliers, we're able to produce four special beers that exemplify this motto."
To download photos of Keller Pils, please click here.
Join Summit for events to kick off the Keller Pils release:
The Happy Gnome – 4 p.m., Wednesday, May 18; happy hour featuring the Brewers Association Top 50 Craft Breweries
The Bulldog (Uptown) – 5 p.m.-9 p.m., Thursday, May 19; release party with $3 Summits, 7 p.m. toast with head brewer Damian McConn for American Craft Beer Week
Keegan's Irish Pub – 4 p.m., Friday, May 20; meet head brewer Damian McConn
Hops for Cops at Boom Island – 2 p.m.-5 p.m., Sunday, May 22; fundraiser for Minneapolis Mounted Police in collaboration with Ruth's Chris
Elwoods – 5 p.m., Thursday, May 26
Hop 21 – 7 p.m., Thursday, June 2; ping pong tournament featuring $5 Summit pints
Mission American Kitchen & Bar – 4 p.m., Thursday, June 16
Summit Beer Hall – 4 p.m.-8 p.m. Thursdays, 4 p.m.-10 p.m. Fridays, 12 p.m.-10 p.m. Saturdays

Thursday, May 19: Color + Craft
Friday, May 20: Cantus Vocal Ensemble Spotlight
Thursday, May 26: Beer Tie: An Evening of Beer and Fly Tying
Friday, May 27: Trivia Night with Trivia Mafia
Keller Pils Information
Malts: 100% Barke Pilsner heritage malt sourced from Weyermann Specialty Malts
Hops: A blend of traditional (Tettnang) and modern (Hallertau Melon) German varieties
ABV: 5.1%
IBU: 38
Color: Pale straw
Yeast: German lager
Original Gravity: 12° Plato
Pairing Suggestions: Smoked salmon, scallops, oysters, weisswurst, Thai curry, German potato salad and classic Caesar salad
Available on draught and in six-packs and 12-packs of 12-ounce cans.
For more information about the Keller Pils and kick-off events, please visit our website at http://www.summitbrewing.com/.
Summit Brewing Company
Founded in St. Paul, Minn. in 1986, Summit Brewing Company has stayed close to its roots, serving the Upper Midwest and Great Lakes region. Summit's beers are currently available in 14 states including Minnesota, Illinois, Indiana, Iowa, Kansas, Michigan, Missouri, Nebraska, North Dakota, Ohio, Pennsylvania, South Dakota, Arkansas and Wisconsin. Summit now produces 14 varieties of premium craft beer, including seven year-round, four seasonal beers, and the limited release Unchained Series and 30th Anniversary Series. Since its inception, the brewery has been a consistent pioneer in the craft beer movement. For everything Summit Brewing, visit summitbrewing.com.