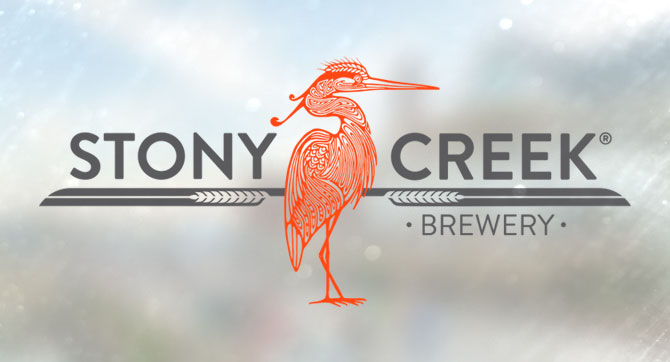 The answer to Stony Creek Brewery's next distribution move was parked in the lot outside of its Branford, Connecticut, tasting room. There, the license plates pointed north.
"Last summer, we had 330,000 people come through the brewery," Stony Creek director of sales Jamal Robinson told Brewbound. "Every weekend, we were seeing our parking lot full of cars with license plates from Maine, New Hampshire and Vermont. People were taking the trip down and word had spread a little bit."
To keep that buzz going, two-year-old Stony Creek made the decision to begin shipping its beer to those three New England states. Announced today, the expansion is the company's first significant move toward becoming a regional craft brewery.
Stony Creek is partnering with four Maine wholesalers — Federal Distributors, Maine Distributors, National Distributors and Valley Distributors — as well as Amoskeag Beverage in New Hampshire and Farrell Distributing in Vermont. Stony Creek already distributes its products throughout its home state of Connecticut as well as Rhode Island and Massachusetts.
The brewery will roll its portfolio out slowly in the new states, starting with 16 oz. four-packs of Big Cranky double IPA and six-packs of Stony Joe golden mocha stout, Black Water Pils and Sun Juice summer ale seasonal. La Garza Mexicali lager will follow in April, which Robinson said would be "big chain play" for the brewery.
All three markets will also receive the draft-only Ripe and Cranky, a collaboration with New Haven's Ripe Craft Bar Juice that features the brewery's flagship Cranky IPA blended with fresh pressed juice and new hop varieties.
New Hampshire chain stores will also receive 12-pack cans of Cranky IPA, a brand that accounts for about half of the brewery's sales, Robinson said.
"IPA is still king," he said. "You gotta give people what they want, and they want the IPAs."
Eventually, Stony Creek will sprinkle in limited amounts of seasonal beers from its Flip the Bird series.
Stony Creek also plans to hire local sales representatives to support each of the three new markets, Robinson said.
In the meantime, Stony Creek has hired Spencer Niebuhr, who previously worked for Craft Brew Alliance, as its new key accounts manager. Niebuhr, who held a similar position for CBA, will help manage Stony Creek's chain account business since the newly added markets are "60 percent chain driven," Robinson said.
In anticipation of expanding its distribution coverage this year, Stony Creek added 14 new fermentation tanks in 2016, pushing the brewery's maximum capacity to 36,000 barrels. Last year, the brewery produced about 16,000 barrels, Robinson said.
"We needed to add that to accommodate Connecticut and Mass.," he said. "So we added double what we needed."
This year, Stony Creek anticipates producing more than 20,000 barrels of beer, Robinson said. However, that number will depend on the success of Stony Creek's foray into the chain-driven markets of Maine, New Hampshire and Vermont.
For now, Stony Creek plans to prioritize off-premise sales, but the company is beginning to make a play for on-premise handles.
"Off-premise is where we live and where the volume holds," Robinson said.
Stony Creek is also considering expanded distribution into Long Island and Westchester County, New York, Robinson added.
"We have good relationships with the distributors down there," Robinson said of Westchester County.
In other news, Stony Creek recently launched a collaboration IPA with Foxwoods Resort Casino in Mashantucket, Connecticut. The beer is "solid" and "clean" and "crushable" for the everyday drinker, Robinson said.