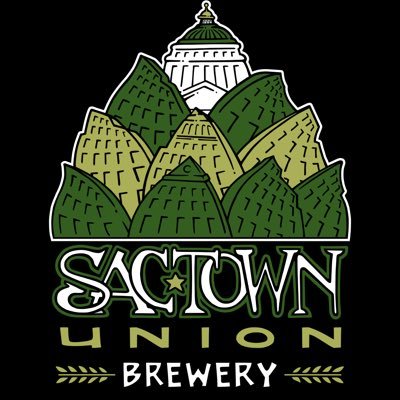 SACRAMENTO, Calif. — Sactown Union Brewery, a neighborhood favorite for more than two and a half years, is excited to announce its first-ever hazy IPA, El Denali.
Sactown Union's Head Brewer has combined Denali hops, rich in pineapple and citrus flavors, with fine El Dorado hops to create a distinctive hazy IPA packed with tropical flavor and juicy aroma.
"El Denali is a great blend, dryer than most hazy IPAs while still maintaining a big tropical aroma," says Evan Rosatelli, Head Brewer.
The brewing of craft beers is a unique blend of passion for the product, commitment to premium ingredients, and skill at bringing the result to a new level of craftsmanship and taste. El Denali – the newest in a fine line of more than a dozen fan-favorite craft beers unique to the brewery – will be officially launched on Friday, November 2 at Sactown Union, located only two blocks from Sacramento State University. Sactown is a community-based craft brewery and tasting room, family and pet friendly, and hosts special events throughout the year plus its exclusive Union Membership growler club.
Sactown Union to launch El Denali, its first Hazy IPA, November 2 at its Brewery and Tasting Room in East Sacramento.
About El Denali
A hazy IPA reflecting the innovation and creativity of the craft beer industry, with dry body but juicy aroma featuring stone fruit and pineapple. The beer has 6.5% ABV and 45 IBU with a blend of El Dorado and Denali hops. Launch date is November 2 at Sactown Union Brewery.
About the Brewery
Sactown Union Brewery, located at 1210 66th Street, Unit B, in Sacramento is a brewery and tasting room founded to brew complex, unique and remarkable craft beers and provide the best environment in which to enjoy them. Aware of and committed to honoring the tradition of fine brewing, Sactown lives by its core belief:  "We're not just brewing beer, we're brewing community." The Brewery is open seven days a week and offers special events each night with free delivery from neighborhood restaurants. To learn more, visit www.sactownunion.com.