Brewers Association Releases 2017 Style Guidelines
New England-style IPAs might be some of the more trendy offerings at the moment, but the style was not officially recognized in the latest edition of the Brewers Association's "Beer Style Guidelines."
The 56-page guidebook for brewers and beer competition organizers around the world was compiled by BA founder Charlie Papazian, with help from director Paul Gatza, technical brewing projects manager Chuck Skypeck and competition manager Chris Swersey as well as suggestions from Great American Beer Festival and World Beer Cup judges.
"The Brewers Association Beer Style Guidelines perennially serve as a trusted reference on beer styles for brewers and brewing competitions around the world," Swersey said in a press release. "In an effort to enhance the guidelines and more effectively showcase beer styles, this year we completely revamped the format of beer style content, making it easier to comb through and more readable."
According to press release from the BA, changes to this year's guide include:
A revitalized, concise new format that removes redundant language, is easier to read and is overall more user-friendly
Hundreds of updates have been made to existing beer styles, underscoring the balance between classic beer definitions and current marketplace trends.
Read the new guidelines here.
U.S. Hop Acreage and Stocks Grow
Hop Growers of America, a Washington-based non-profit organization for growers and merchants, announced last week that total hop acreage in the U.S. is expected to grow beyond 58,100 acres in 2017.
The group noted that hop acreage has grown 95.8 percent in five years due to the increased number of brewers contracting for hops and the ability of growers to respond and meet new demand.
"To put it into perspective, the U.S. acres added in the last 5 years is larger than the total acreage of any other hop-growing country in the world, outside of our own and Germany, the two largest hop-producing countries," Ann George, executive director of Hop Growers of America, said in a press release. "Further, our estimated 2017 acreage increase (5,185 acres – a 9.8 % growth) by itself is larger than other individual countries' total acreage outside of the U.S., Germany, and the Czech Republic."
Hops stocks are also on the rise, the group, which also goes by USA Hops, said.
"It is important to note that the amount of hop stocks which dealers are holding has increased," George said in the release. "Merchants are taking on increased risk as the proportion of stocks held in their possession has risen over 10% in the past three years. The stock report is another key signal to the market and we will continue to monitor these data trends."
In other hop news, horticulturists with the University of Missouri Extension are growing hops in an effort to learn more about the crops, according to the Marshfield Mail. Last month, Patrick Byers and Jim Quinn planted hops at the Bradford Research Center in Columbia. The two received a grant from the Missouri Department of Agriculture, and they're expecting a small yield this fall.
Could Anheuser-Busch InBev Cut Off the Supply of Hops?
In other hop news, Anheuser-Busch InBev caused an uproar last week among some craft brewers after announcing that the global beer giant would be keep nearly 100 percent of the South African hops grown at its SAB Hop Farms for its own breweries. Some within the industry wondered if the world's biggest beer maker could cut off the supply of hops to independent brewers.
Beer writer Jeff Alworth examined the issue on his Beervana blog and the answer is not likely because craft brewers wield more purchasing power when it comes to hops than the big brewers.
"ABI, which produces on the order of one-third of the beer made worldwide, does clearly have enormous purchasing power. But nearly every ounce of that production goes into mass market lagers," Alworth wrote. "Those beers require high-alpha bittering hops, not the lushly-flavored varieties prized by IPA-makers. ABI is putting together an impressive portfolio of craft breweries in the US and abroad, but these constitute a small amount of production, even weighed against the craft market. Craft breweries require vastly more hops per barrel than the big breweries do, and they punch way above their weight as buyers. Hop growers love craft breweries. It's hard to see how they could affect the supply of American hops right now."
Read the full post here.
Revolution, A-B, MillerCoors Strike Sports Sponsorship Deals
Chicago-based Revolution Brewing is the latest brewery to ink a deal with the Chicago White Sox, according to Crain's Chicago Business.
Revolution is the sixth brewery to strike a marketing agreement with the baseball club, joining Modelo Especial, Goose Island, Bell's Brewery, Founders Brewery and Pabst Brewing. These deals come as the White Sox's three-decade arrangement with Miller Brewing Company has come to a close.
As part of the deal, Revolution will reportedly receive signage throughout the ballpark, a kiosk on the concourse and the brand will marketed as the official "beer of the homestand" during the May 26-31 games against Detroit and Boston.
Meanwhile, the Detroit Red Wings announced a multi-year deal with Anheuser-Busch to be the official domestic beer of the hockey club and a "landmark-level partner" at Little Caesars Arena.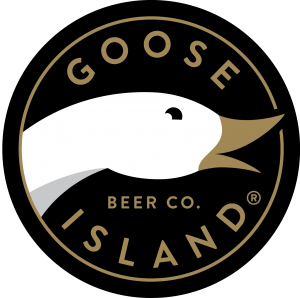 The deal calls for a Goose Island Pub and the Bud Light Upper Concourse Bar within the arena and a Budweiser Biergarten outside the arena's northwest entrance, according to a press release.
"Having a partner like Anheuser-Busch at Little Caesars Arena is such an enormous asset for our venue," Tom Wilson, president and CEO of Olympia Entertainment, said via the release. "Fans and visitors will love the Budweiser Biergarten, as it will extend their experience outside for a show or a game. And we envision the Goose Island Pub and the Bud Light Upper Concourse Bar as two of the most popular areas in the building. I have no doubt they're going to be fan favorites."
"We are pleased to extend our partnership with the Detroit Red Wings in their new world-class arena," Kevin Feehan, Anheuser-Busch region vice president, added. "Both the Red Wings and arena will play a prominent role in our plans to bring unique brand experiences to the great fans in Hockey Town, USA."
Finally, the Metropolitan Pier & Exposition Authority approved an 11-year deal with MillerCoors to be the official beer partner of Wintrust Arena, which will be the home of DePaul basketball games next season, according to Crain's Chicago Business.
MillerCoors reportedly is spending $109,000 annually for the exclusive marketing rights for beer, malt beverage, hard cider and hard soda at the arena as well as a pair of branded bars and the rights to signage on the outdoor video board. Several beers under the MillerCoors banner will be sold during arena events.
MillerCoors has also struck a second, separate deal to pay $65,000 a year for a 16-person suit within the arena.
No-Li Brewhouse, Columbia Bank Release Series of Commercials
Washington-based No-Li Brewhouse and Columbia Bank have released a series of commercials in the Pacific Northwest discussing their partnership.
The television ads are currently airing in prime time during Seattle Mariners games, in markets across the Pacific Northwest.
"We hope this helps to create and build a stronger craft beer economy," No-Li co-founder John Bryant told Brewbound.
Walnut Brewery Closing
Boulder-based Walnut Brewery will close on June 4, and Boulder Beer will take over the downtown space, according to the Denver Post.
Last week, Walnut Brewery's owner, Craftworks Restaurants & Brewery Group, transferred ownership back to Frank Day, who had opened Walnut in 1990 and sold it to the restaurant group in 2010. The plan is to open Boulder Beer on Walnut in July while serving a mix of Walnut's beers and Boulder Beer's small-batch, specialty and core releases.
"We're Colorado's first craft brewery, and there's no better way to grow our legacy than to take over the location of Boulder's first brewpub," Boulder Beer president and partner Jeff Brown told the Post. "I'm really excited to have the opportunity to work with Frank and expand downtown."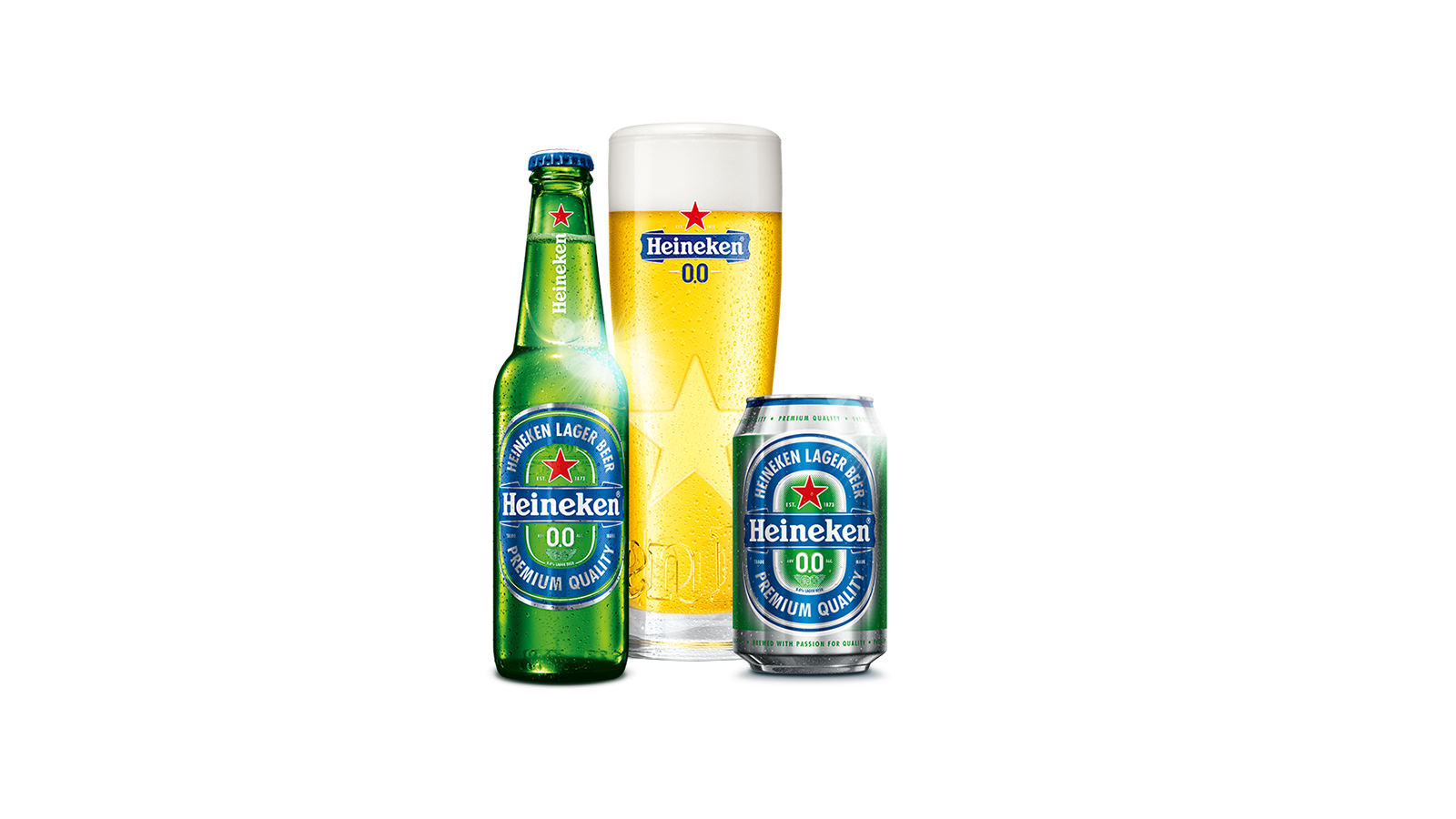 Heineken Launches Non-Alcoholic Beer
Heineken has launched a non-alcoholic version of its flagship beer — Heineken 0.0 — with the goal of becoming the leader in a growing worldwide segment, according to Reuters.
Heineken, the world's second largest beer company, reportedly plans to sell the beer in 17 markets, including across Europe, Russia and Israel, after launching the product at the Spanish Grand Prix in Barcelona over the weekend.
"We want to make Heineken the leading global beer brand in 0.0," senior Heineken brand director Gianluca Di Tondo told Reuters.
Heineken brewmaster Willem van Waesberghe told the outlet that Heineken 0.0 recreates the fruitness, the bitterness and the acidity of the flagship beer by blending two different brews, each with different qualities.
"Both beers are not nice," he told the outlet. "You need to blend them together to make a good beer."
Competition in the non-alcoholic beer market will include efforts from Anheuser-Busch InBev, the world's largest beer company, which aims to shift 20 percent of its global beer volumes to "no- and lower-alcohol beers (3.5 percent ABV)" by 2025.
Teamsters File Unfair Labor Practice Charge Against Clare Rose
Striking members of Teamsters Local 812 have filed an unfair labor practice charge against Long Island beer distributor Clare Rose with the National Labor Relations Board, according to a press release issued last week.
Teamsters Local 812 members claim Clare Rose president Sean Rose approached picketing union members last Thursday, telling the striking workers that if they agreed to give up their pensions that he would "soften the blow" on some of the members.
Teamsters have filed five unfair labor practice charges in the last month against the wholesaler — which distributes Anheuser-Busch, Heineken, Pabst and various craft beer offerings — for allegedly threatening union members, reducing wages and terminating a benefit program. Teamsters say the government agency is in the process of taking testimony and investigating the charges.
"Clare Rose needs to drop the union busting, the threats, and the wage and benefit cuts," Teamsters Local 812 member Billy Schildt said in a press release. "If Sean Rose wants to end the strike, he should stop trying to break up the union and come back to the table to negotiate fair wages and pensions for his workforce."
More than 100 union delivery drivers and warehouse workers for Clare Rose went on strike on April 23 after months of unsuccessful wage negotiations.
On Monday, Clare Rose CEO Sean Rose's wife, Michelle McLaughlin Rose, posted on Facebook that the company "is hiring permanent warehouse men, permanent driver's [sic], and summer helpers."
"This is union busting 101," Mark Pooler, a delivery driver for Clare Rose for 26 years, said in a press release. "I think Clare Rose knows that they can't permanently replace us. Not only is it illegal, but the out-of-state replacements they have hired have been screwing up left and right. We will not be intimidated. The company should restore our pay and our pensions so we can all get back to work."