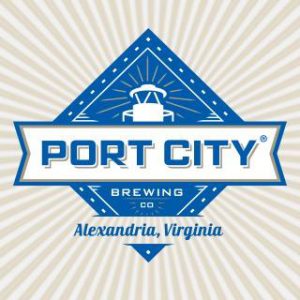 ALEXANDRIA, Va. — Port City Brewing Company is proud to announce the newest beer in its limited release, draft-only Lager Series. Born at the turn of the19th century when exported British porter was incorporated into the Baltic states' lager tradition, Baltic Porter is a strong, dark beer with a clean lager character and loads of malt flavor reminiscent of toffee, toast, chocolate, and Port wine. The perfect choice when the weather begins to cool,Baltic Porter pairs beautifully with beef stew, smoked meats, and rich aged cheeses.
"The Lager Series gives our brewers the opportunity to get creative and brew some lesser-known styles," says founder Bill Butcher. "Sometimes people think lager is just one thing, so we're excited to dissuade people of that notion with a diverse array of delicious lagers."
BalticPorter will make its debut at the Tasting Room Release Party on Friday, October 12th, which will feature live music and Rocklands BBQ.
Release Parties
Tasting Room Release
Friday, October 12, 2018 – 3pm-10pm
Port City Brewing Company, 3950 Wheeler Avenue, Alexandria,VA 22304
Website: www.portcitybrewing.com/events/lager-series-release-baltic-porter/
DC Release Party
Thursday, October 18, 2018 – 5pm-8pm
Meridian Pint, 3400 11thSt NW, Washington, DC 20010
Central Virginia Release Party
Wednesday, October 24, 2018 – 4pm-6pm
Whole Foods, 11173 W Broad St, Glen Allen, VA 23060
About Baltic Porter
8.0% ABV, 35 IBUs
Available on draft throughout Port City's nine state distribution area
Website: www.portcitybrewing.com/the-beer-old/lager-series/
About Port City
Port City Brewing Company is an award-winning brewery that brews, serves, and ships beer to the Mid-Atlantic region, as well as select international markets. They brew an exciting lineup of year-round brews, as well as an innovative slate of seasonal and occasional beers. 2015 Great American Beer Festival Small Brewing Company of the Year.
Links
Website: www.portcitybrewing.com
Facebook: www.facebook.com/PortCityBrewing
Twitter: www.twitter.com/portcitybrew
Instagram: www.instagram.com/portcitybrew