With the U.S. Department of Justice on the verge of green-lighting Anheuser-Busch InBev's proposed $106 billion takeover of SABMiller, according to Bloomberg, Brewers Association CEO Bob Pease has penned a New York Times opinion piece about the potential repercussions of the "MegaBrew" merger.
In his op-ed, Pease expressed concerns about A-B InBev's ability to "stifle consumer choice" and "choke off America's beer renaissance," by restricting access to market.
"The company has also recently increased its control over the beer-distribution industry by purchasing five independent distributors," he wrote. "That means that Anheuser-Busch InBev can focus on building its own brands while effectively, and legally, shutting out competing craft brands."
The argument Pease presents isn't a new one. As the world's largest brewer and the biggest beer distributor in the U.S., A-B InBev has "enormous sway" over distribution and retail decisions, Pease wrote.
Characterizing A-B'S recent spat of wholesaler and craft brewery acquisitions as a "war" on small brewers, Pease argued that a merger between the world's two largest brewers would give A-B InBev a "greater ability to hobble its competitors," even if U.S. regulators placed conditions on the tie-up.
Bloomberg, citing people familiar with the matter, said antitrust authorities are considering provisions that would "keep the beer behemoth from edging craft brewers from shelves." Those could include limits on the number of beer distributors A-B could own.
And while the original intent of the three-tier system was to keep brewers, distributors and retailers from operating across multiple tiers, several states actually allow manufacturers to distribute their own products.
While this has given many small brewers a route to market that is not dependent upon wholesalers whose businesses depend on sales from A-B or MillerCoors, the two largest beer companies in the U.S., it has simultaneously enabled A-B to acquire wholesalers in states where it is legal to own in both tiers — including important markets like California, Colorado and New York, where A-B made purchases last year.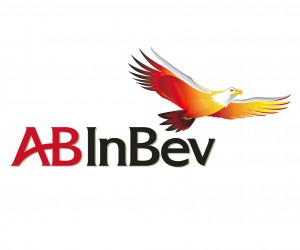 In areas where it is unable to own a beer distribution business, Pease writes, A-B uses its influence over independent wholesalers by incentivizing them to sell a majority of the company's products through a voluntary reimbursement program.
"The company recently introduced its Voluntary Anheuser-Busch Incentive for Performance program, which pays distributors on a sliding scale based on the share of its beers they sell," Pease wrote.
Nevertheless, the pitch is clear: The MegaBrew merger is an opportunity for regulators to "establish legal guardrails to preserve competition in the beer industry," Pease wrote.
"The Department of Justice should require Anheuser-Busch InBev to sell off or reduce its share in its distribution network," Pease argues. "It should also require the company to modify its anticompetitive incentives to distributors to not deliver other brands of beer. Finally, it could investigate ways to limit the number of additional independent breweries that the company can buy."