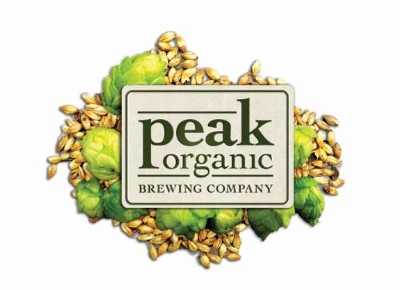 Portland, ME – Peak Organic Brewing Co. is releasing a brand new Spring offering that is a true testament to the flavor of their local, organic ingredients. High Note is a Belgian White Ale featuring local wheat grown by Thor Oechsner at Oechsner Farms in Newfield, NY.
Oechsner grows his wheat variety, called Warthog, specifically for flavor rather than yield. This variety was judged amongst 10 other wheat varieties by food writers, chefs, and bakers at the French Culinary Institute in New York City and was voted to have the most flavor and texture of all the wheat varieties. Peak is thrilled to feature it their flavorful new Spring release.
High Note also features a big, bright blend of lemongrass, orange peel and coriander. It showcases all the classic characteristics of a Belgian Wit, but adds a very unique citrus character that jumps out of the glass when you first sip it. Hence the name "High Note".
"Last Spring we released White Nitro, the first nationally distributed White Ale poured on Nitro. We were thrilled with the reception that beer got," commented founder/brewer Jon Cadoux. "We found the lemongrass and sweet orange peel blend really brought the beer to life. The citrusy, sweet aroma was really unique and fun. So taking that spice blend and combining it with this rich, luscious wheat from Oechsner Farms, we think we've hit on a beer here that people are really going to enjoy."
High Note will be available from March 10th through late April. It is available in both draft and six-pack bottles.
About Peak Organic Brewing:
Peak is a craft brewing company, dedicated to making delicious beer using local and organic ingredients. We believe that pure ingredients simply taste better. Our mission is to revolutionize the barley, wheat and hop supply chains – stimulating a large increase in sustainable and local growing. Our organic farmers grow the best ingredients in the world. It's our job to showcase their work through delicious beer.
Today, Peak produces 25 varieties, including IPA, Fresh Cut, Summer Session, Simcoe Spring, High Note, Hop Harvest Oktoberfest, Winter Session, Hop Noir, Hop Blanc, Pale Ale, The Local Series (NY, MA, NY and ME), Oak Aged Mocha Stout, Nut Brown, Amber, The Maple Collaboration, Espresso Amber, King Crimson Imperial Red, Pomegranate Wheat, Weiss Principal Imperial Hefeweizen, Nitro Stout, White Nitro, Super Fresh, Ginger Saison, Citrus Saison, and Holiday Saison.