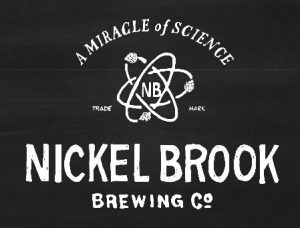 Ontario – Nickel Brook Brewing Co. announced today that three of its core brands will be available in select Beer Stores across Ontario beginning this week. Tall cans of Naughty Neighbour APA, Headstock IPA and Cause & Effect Blonde Ale will initially be stocked at 57 Beer Store outlets, with plans to expand into more stores in 2017. Distribution will be focused on self-serve and "Beer Boutique" stores, giving beer lovers greater access to some of Ontario's best-selling craft brands.
The move comes following Nickel Brook's expansion into its new Hamilton brewery, allowing for production to meet ever-increasing demand.
"We didn't want to jump into The Beer Store until we were confident we could continue to supply our existing customers with fresh beer" said President and Co-Founder John Romano. "With our Hamilton brewery humming along, we're excited to be able to get our beer into the hands of even more beer lovers."
Nickel Brook will be listing the three brands as individual 473ml tall cans, allowing shoppers to mix and match their favourite craft beers. A full listing of stores carrying Nickel Brook can be found using the Store Locator tool at www.thebeerstore.ca.
About the Beers
Cause & Effect Blonde – 4.7% ABV – A refreshing and easy-drinking beer, this session ale has aromas of biscuit, sweet citrus and tropical fruit, and a balanced lightly-hopped flavour. Winner of a Silver Medal at the Ontario Brewing Awards, this is a great everyday beer for those seeking something flavourful and refreshing.
Naughty Neighbour American Pale Ale – 4.9% ABV – One of Nickel Brook's top sellers, Naughty Neighbour is a tribute to the American craft beers of the 1980s that kick-started the craft beer revolution. With big citrus and pine aromas from West Coast hops balanced with a crisp finish and slight malty sweetness, this beer hits all the sweet spots for a full-flavoured but highly-crushable beer. Winner of multiple Ontario Brewing Awards and Canadian Brewing Awards.
Headstock India Pale Ale – 7.0% ABV – Currently the top-selling craft IPA in the LCBO, Headstock is an assertive hop-forward beer balanced with a generous heaping of sweet malt. Big aromas of pineapple, guava and orange are balanced with pale malts and hints of caramel and lemon. Not for the faint of heart, this is a hop-lover's dream come true.