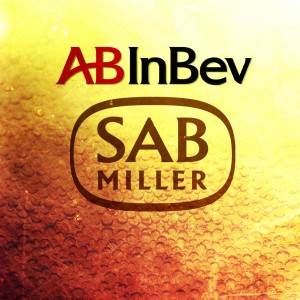 The U.S Department of Justice today announced it has agreed to a settlement with Anheuser-Busch InBev that would permit the world's largest beer company to "proceed with its acquisition" of the world's second-largest beer company, SABMiller.
In an effort to move forward with the $107 billion merger, and as part of the consent decree, A-B InBev agreed to a number of conditions in the U.S., including the much anticipated divestiture of MillerCoors, as well as other requirements that could impact the way small and independent brewers and beer wholesalers operate.
In a press release, A-B said it still expects the deal to close during the second half of 2016.
"With today's agreement, we have taken a significant step forward on the transaction, which will create the world's first truly global brewer," Carlos Brito, the CEO of A-B InBev said via the release.
The settlement included a number of provisions, however, that would appear to curtail A-B's potential ability to monopolize the U.S. market, including distributor purchase restrictions and rules that dictate how the company manages its relationships with independent wholesalers.
Here are the big takeaways:
Distributor Incentives Discarded
The much talked about Voluntary Anheuser-Busch Incentive for Performance plan (VAIP), which many small brewers felt was designed to shut them out of the market, appears to have been discarded as part settlement.
According to the DOJ, the settlement prohibits A-B from "instituting or continuing practices and programs that limit the ability and incentives of independent beer distributors to sell and promote the beers of ABI's rivals, including high-end craft and import beers."
In a press release the DOJ also said the settlement "prohibits ABI from instituting or continuing practices and programs that disincentivize distributors from selling and promoting the beers of ABI's high-end and other rivals."
Distributor Acquisitions Capped
The DOJ decision also limits A-B's ability to acquire independent wholesalers. As part of the settlement, A-B agreed not to purchase a distributor if doing so would "result in more than 10 percent of its annual volume being distributed through wholly-owned distributorships in the U.S."
A-B also agreed not to terminate any wholesaler as a result of the combination with SABMiller.
In a statement, Brewers Association CEO Bob Pease praised the stipulations saying, "the DOJ's significant requirements, including the termination of incentive programs such as the Voluntary Anheuser Busch Incentive for Performance Program (VAIP), a cap on ABI's self-distribution volume and other measures to protect distributor independence, appear to address some of our major apprehensions with the merger."
In addition to agreeing to these conditions, A-B said it would also review and modify certain aspects of its U.S. sales programs and policies to "conform to the consent decree."
"We will continue to invest heavily in the U.S., including our efforts to build our entire portfolio of brands, support and incentivize our wholesalers, and compete effectively in a dynamic and fast-changing market," Brito said via the release. "While we will make some adjustments to certain aspects of our U.S. sales programs and policies, our fundamental approach and commitment to this market will not change. We will continue to compete and win in the U.S. marketplace going forward."
Andrew Barlow, a former antitrust attorney with the DOJ now practicing antitrust law at Doyle Barlow & Mazard, wrote to Brewbound with his take on the settlement:
"The DOJ demonstrated that it is indeed the tough merger cop by forcing the ABI to provide more concessions. It was vital for the DOJ to prohibit ABI from instituting and continuing practices and distributor incentive programs that limit the ability and incentives of independent beer distributors to sell and promote craft and import beers and this settlement does just that so this is a huge win. The settlement protects craft and import beers' cost effective access to important distribution networks. The settlement protects distributor freedom so they have the ability to promote and sell beer that consumers want."
However, Barlow did feel the DOJ could have required stricter distributor acquisition terms:
"The only criticism is that the DOJ could have been tougher in terms of prohibiting ABI from acquiring distributors in the future. This settlement agreement prohibits ABI from acquiring distributors if the acquisition would cause more than 10% of ABI's beer to be sold through its own distributors. ABI is currently around 7%, which means that ABI can still make some acquisitions."
For his part, Pease said the BA would continue to "closely examine" the consent decree and A-B's acquisition of craft brewers, while simultaneously noting that the organization "continues to believe that the merger of the world's two largest brewers is bad for both the beer industry and consumers."
"We remain concerned about how past, pending and future acquisitions may shift the dynamics of the current beer market," he wrote. "We will continue to encourage the DOJ to monitor and, where necessary, take action to remedy any anticompetitive effects of ABI's behavior in the U.S."
Key Links: