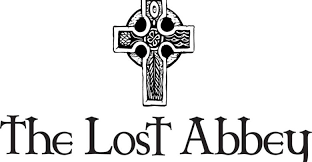 SAN MARCOS, Calif. — A collaborative blend that should have happened a long time, The Lost Abbey and The Bruery have finally gotten together to produce a new sour offering, rightly dubbed, About F'n Time Ale.
Led by Tomme Arthur and Steve Burchill of The Lost Abbey and Patrick Rue and Jeremy Grinkey of The Bruery, the breweries decided a barrel-aged sour was the road to travel on. Using a Bruery blonde sour and fruited sour barrels from The Lost Abbey, About F'n Time was brought in to existence.
"Patrick and I have been friends for quite some time, we've spoken on panels, and drank many a beers while traveling," said Tomme Arthur, COO, and Co-founder of The Lost Abbey. "When we started thinking about breweries for this project, we were kind of surprised we hadn't teamed up yet."
About F'n Time Ale begins with aroma's of tart Raspberry and tropical Brett hints leading to a refreshing stone fruit and berry funk, finishing with slightly tannic, oak character.
About F'n Time Ale will be draft only and will debut at The Lost Abbey's 12thAnniversary Celebration, Saturday, May 26th.
About Port Brewing / The Lost Abbey / The Hop Concept
Founded in 2006, The Lost Abbey produces an extensive line-up of continental and American- inspired ales and lagers. Under the direction of visionary brewmaster and co-founder Tomme Arthur, the brewery has garnered dozens of awards including the 2007 Great American Beer Festival Small Brewery of the Year, The 2008 World Beer Cup Champion Small Brewery and the 2013 Champion Brewery at the San Diego International Beer Festival. The company's beers, many of which are aged in oak barrels for 12 months or longer, are universally recognized for their complexity, unique flavors, and bold boundary-pushing styles. For more information, contact Port Brewing / The Lost Abbey / The Hop Concept at 155 Mata Way, Suite 104, San Marcos, CA 92069, telephone (800) 918-6816, and on the web at www.LostAbbey.com
About The Bruery / Bruery Terreux / Offshoot Beer Co.
The Bruery was founded in 2008 by Patrick Rue, now a Master Cicerone, after he found homebrewing to be of greater interest than law school. Innovation has driven The Bruery to create one-of-a-kind barrel-aged, sour and experimental beers since its inception. In 2015, The Bruery moved its sour beer production to the Bruery Terreux co-brand in Anaheim, CA, while The Bruery continues to craft non-sour and spirit barrel-aged beers at its original site in Placentia, CA. Bottles and draft from The Bruery and Bruery Terreux are distributed in nearly 30 states, including Washington, D.C. In 2017, Offshoot Beer Co. was born, specializing in hoppy beers packaged in 16-oz. cans. Limited beers are released monthly through OffshootBeer.com, and fresh cans of Relax [it's just a hazy IPA] are distributed throughout Southern California, Northern California, Washington, D.C., and Virginia. In 2018, The Bruery officially opened The Bruery Store at Union Market in Washington, D.C., its first retail location outside of California.