0.05 BAC Limit Takes Effect in Utah
Utah will have the toughest drunk driving laws in the nation as of December 30, according to NPR. The state's 0.05 blood alcohol content limit goes into effect just one day before New Year's Eve.
The legal limit for the rest of the country remains 0.08., which the American Beverage Institute told NPR would take about four drinks for a 180-pound man to reach. It would only take two drinks for a 180-pound man to hit Utah's new 0.05 limit, however.
Utah's 0.05 BAC limit was initially signed into law in March 2017, but it took more than a year to implement due to a review process that was intended to ensure it didn't lead to any unintended consequences. As the new BAC limit goes into effect, Utah continues to be an outlier on alcohol-related laws. The state will soon be one of the last in the nation the bar grocery, convenience and big box stores from selling beer above 3.2 alcohol by weight.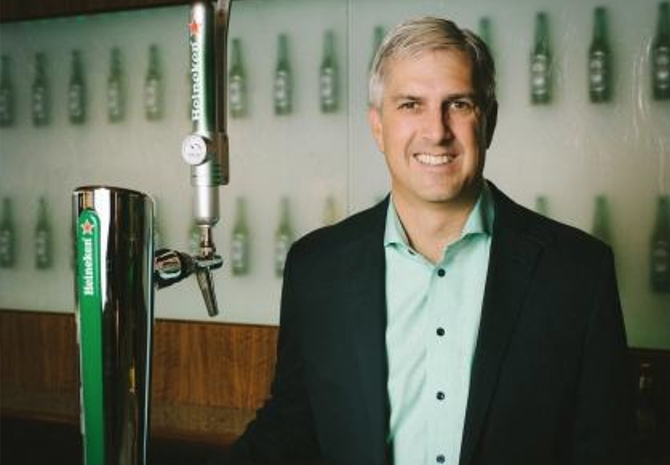 Former Heineken Exec Joins Crook & Marker
Heineken USA chief sales officer Ray Faust has taken a similar role with a new spiked and sparkling alcoholic beverage startup called Crook & Marker.
In October, HUSA announced that Faust, who had led the company's sales team for more than four years, "made a very personal decision" to leave the company.
Faust officially joins Crook & Marker — a "zero sugar" beverage made with "organic alcohol" — on January 2. He will work with executive vice president of sales Christopher Brown to expand the brand's national footprint and retail presence.
In a press release, Crook & Marker founder Ben Weiss, who built and sold Bai Antioxidant Beverages to the Dr. Pepper Snapple Group for $1.7 billion, said, his new company is "thrilled to add Ray's skills and experience" to its team.
"Christopher Brown has done a fantastic job in leading our sales efforts as our brand has developed," added Weiss. "He will make a formidable team with Ray, who brings demonstrated success in building sales organizations, forging relationships with distributors and retailers, and driving revenue growth."
"I believe Crook & Marker is the future of the alcohol beverage space, with a proposition like no other brand on the market," Faust added in the release. "This brand represents a tremendous growth opportunity for the industry."
Ex Novo Nabs Melvin Brewing Brewer
Portland, Oregon's Ex Novo Brewing Company has hired Melvin Brewing's Dave Chichura to lead the day-to-day brewing operations of its satellite production brewery in Corrales, New Mexico, according to The New School.
Chichura will start with Ex Novo on January 2, 2019. The New Mexico facility is slated to open in 2019.
Chichura worked as head brewer and director of brewing operations for Wyoming-based Melvin for four years. He previously served as the head brewer for Colorado's Oskar Blues Brewing. Melvin has yet to backfill Chichura's position.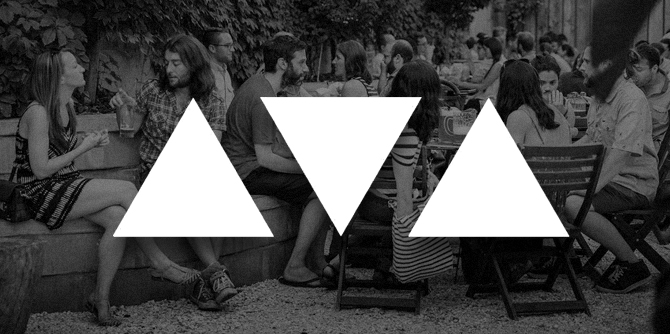 Threes Brewing Partners with Caviar for Home Delivery
New York's Threes Brewing Company has partnered with delivery service Caviar to offer on-demand beer delivery within a four-mile radius of its taproom in Brooklyn's Gowanus neighborhood. The company hopes to expand the service in the future.
There is a $15 minimum for deliveries, which shouldn't be an issue since prices range from $15 for a 500 mL bottle to a $20 4-pack of cans.
Buffalo Wild Wings Shows Off New Restaurant Design
Buffalo Wild Wings, the largest pourer of draft beer in the United States, has unveiled a new store design for its restaurants.
According to the company's website, the refreshed design features "a more dominant bar that anchors the indoor and outdoor dining experience, free flowing and flexible seating areas, VIP spaces, stadium-like A/V technologies with LED modular screens and a fully enclosed patio with rollup doors and skylights."
The first stores with the new design opened in mid-December in New Caney, Texas, and Bowling Green, Kentucky. Other stores will follow in Arden, North Carolina, and Fort Worth, Texas, in January. Read more about the design here.
Scotty's Brewhouse Chain Files for Chapter 11 Bankruptcy
The Scotty's Brewhouse brewpub chain has filed for Chapter 11 bankruptcy protection, according to Inside Indiana Business.
Before the calendars flip to 2019, Scotty's plans to close four unprofitable locations in Muncie and Indianapolis, Indiana, as well as Carmel and Waco, Texas.
In a press release, Scotty's Brewhouse president Chris Martin said the company's focus will shift to "growing the brand through franchising as well as management agreements."
In December 2016, Scotty's founder Scott Wise sold the chain, which he founded in 1996, along with two Thr3e Wise Men Brewing Co. brewpubs to a subsidiary of Arizona-based Due North Holdings LLC.
West Hollywood Approves Cannabis Cafes and Restaurants
The city of West Hollywood, California, recently approved several applications for cannabis restaurants, cafes and lounges, according to Eater Los Angeles. Among the approved locations are:
Eight cafes where only edibles can be consumed
Eight lounges where cannabis smoking, vaping and edible consumption will be permitted
Eight medical dispensaries
Eight adult-use retailers
Eight cannabis delivery services
Approved businesses now have a year to obtain a business license through the city and secure storefronts.
States Eyeing Cannabis Legalization in 2019
Marijuana Moment editor and Forbes contributor Tom Angell recently examined the states that appear poised to legalize recreational use cannabis in 2019. Those states include Connecticut, Illinois, Minnesota, New Jersey, New Mexico, New York, Rhode Island and Vermont.
Other states such as Kansas, Wisconsin, Pennsylvania, Texas and South Carolina could follow suit through ballot initiatives or the legalization of medical use cannabis.
So far, 10 states have legalized recreational use cannabis, and 33 states allow marijuana use for medical purposes.
In times of need, Busch Light delivers. #BuschSafeHouse pic.twitter.com/2GqjqKeBES

— Busch Beer (@BuschBeer) December 28, 2018
Busch Light Tries to Keep Iowa State Fans From Drinking San Antonio Dry
Anheuser-Busch has sent the "Busch Guy" to San Antonio to keep the city stocked with Busch Light ahead of Friday's Valero Alamo Bowl game between the Iowa State Cyclones and Washington State Cougars. Cyclones fans notoriously caused Busch Light out-of-stocks in Memphis, Tennessee, during last year's Liberty Bowl. So the world's largest beer maker has vowed to keep Busch Light in stock throughout San Antonio this week.
A-B has released several videos of the Busch Guy pumping up distributors and stocking bars around San Antonio. The company also issued a press release calling Iowa the "unofficial capital of Busch Light."