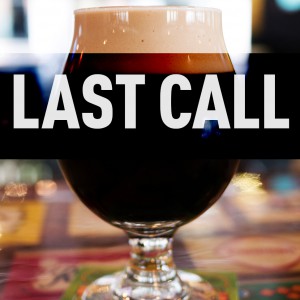 A-B Doubles Down on Craft Investments
Anheuser-Busch InBev is making a number of sizable investments to grow its acquired craft beer brands both domestically and abroad, according to recent reports.
The world's largest beer company is planning a large-scale international expansion for its biggest craft offering, Goose Island, and making significant investments to scale production capabilities for its Blue Point and Karbach Brewing brands in their respective home markets of New York and Texas.
According to the Chicago Tribune, Goose Island's global strategy will begin to materialize in 2017, as it begins operating outposts in six countries, including:
Sao Paulo, Brazil,
Seoul South Korea,
Shanghai, China
Monterrey, Mexico
Toronto, Canada
London, England
"It's plain and simple — if we don't do it, somebody else is going to," Goose Island President Ken Stout told the Tribune.
In addition to increased product availability and the potential to brew large-scale batches of Goose Island beer at A-B breweries abroad, physical expansion takes three forms: Goose Island Brewhouses, Vintage Ale Houses and branded Goose Island pubs.
According to the Tribune, brewhouses in Sao Paolo, Seoul and Shanghai were set to open this month. The company's Vintage Ale House concept also opened this month in London and a branded pub serving Goose Island beer opened in Mexico. Brewhouse openings in Toronto and Philadelphia are planned for early-to-mid 2017.
Meanwhile, A-B is also making considerable investments to expand distribution and production capabilities at two of its other U.S. craft breweries: Blue Point and Karbach.
Since purchasing Long Island's Blue Point Brewing in 2014, A-B has expanded distribution of that company's products from 15 to 46 states, and the final four are slated to come online in 2017, according to Newsday.
Production of Blue Point products has increased 75 percent, Newsday noted, and Blue Point president Todd Ahsmann said the company plans to grow volumes by 20 percent in 2017.
Blue Point is currently in the midst of relocating to downtown Patchogue, where it was founded, as part of a $35 million expansion effort. The company is taking over a 53,000 sq. ft. building previously occupied by Briarcliffe College. Plans call for increased production capabilities, a restaurant and at least 20 new hires, according to Newsday.
A similar expansion at recently acquired Karbach Brewing is also on tap in Texas, the Houston Business Journal reported Monday.
Karbach will expand into more than 43,000 sq. ft. of warehouse space and 8,200 sq. ft. of office space as part of a planned $4.5 million project that is expected to be completed next summer.
The new location, adjacent to its current facility, will expand Karbach's canning operations and feature additional space for storage and barrel-aging.
Karbach expects to produce upwards of 150,000 barrels by 2019, according to the outlet.
Flying Dog Brewery Receive Approval for New Production Brewery
Maryland's Flying Dog Brewery has received final approval to build a $54 million, 150,000 sq. ft. production brewery on 32 acres in Frederick, MD.
The Frederick Board of Aldermen signed off on a $2.55 million deal for the land at a December 15 meeting, according to the Frederick News Post.
"The city has been nothing but supportive throughout the process, and we're excited to purchase land within the city and hopefully build a destination brewery within the confines of Frederick city," Flying Dog chief marketing officer Ben Savage told the News Post. "We're excited to get started. It's kind of like a race to the starting line, but we're excited for the next few years and what we're going to create over there."
The sale is reportedly expected to close before the end of the year or in early January. Once the new facility is online — possibly in 2020 — Flying Dog will be capable of producing as much as 800,000 barrels annually. Flying Dog produced 99,330 barrels in 2015, according to Brewers Association records.
Ale Syndicate Loses Lease, Forces Arcade Brewery Out of Business
The perils of partner brewing were on full display in Chicago this month when Ale Syndicate reportedly lost its lease to a space at 2601 West Diversey Avenue, which in turn has forced Arcade Brewery, a contract partner, to shutter, according to the Chicago Tribune.
For the last 30 months, Ale Syndicate and Arcade Brewery had shared brew time on equipment in the space, but the lease was in Ale Syndicate's name. So when the brewery didn't pay its rent, Arcade reportedly was no longer legally allowed to make beer.
"It's disappointing because a lot of it was out of our control," Arcade founder Chris Tourre told the Tribune. "This happening was a possibility, and it happened."
As for Ale Syndicate, co-founder Samuel Evans told the Tribune that his brewery was too expensive to operate. Ale Syndicate is reportedly looking for another brewery to form an alternating proprietorship with in 2017. However, there are a number of obstacles to overcome before that could happen: the brewery hasn't technically held a state brewer's license since April 30, when it expired and also has unpaid state taxes, which would prohibit the company from obtaining a new license, the Tribune reported.
Brooklyn Brewery's Lager Production Begins in February in Japan
Brooklyn Brewery beer is headed to Japan. Production of Brooklyn Brewery's Lager will begin in February in Shiga Prefecture as part of its two-pronged deal with Tokyo-based Kirin Brewery.
Brooklyn CEO Eric Ottaway told the Asahi Shimbun that his brewery's flagship beer would be brewed and bottled at Kirin's factory in Taga with delivery slated for restaurants and bars throughout the country. Ottaway also told the news service that other Brooklyn beers will be produced in the Far East along with some specialty beers using Japanese fruits and spices.
In October, the New York-based brewery sold a 24.5 percent minority stake to Kirin.
Scotty's Brewhouse Chains Sells to Arizona Restaurant Franchiser
Indianapolis-based Scotty's Brewhouse has sold its chain of 15 branded restaurants, along with two Thr3e Wise Men Brewing Co. brewpubs, to a subsidiary of Arizona-based Due North Holdings LLC, according to the Indianapolis Business Journal.
Terms of the deal were not disclosed, but the IBJ reported in October that Scotty's founder Scott Wise was negotiating to sell his restaurant chain — which he founded in Muncie in 1996 — to Pacific Restaurant Partners for about $20 million.
The majority of the brewpubs are located in Indiana, and the company also operates locations in Champaign, Illinois, and Punta Gorda, Florida.
Due North reportedly plans to take the brand national with expansion beginning in the Midwest and Arizona.
Possible Alcoholic Beverage Law Changes on Tap in Minnesota
2017 will bring new opportunities for some states to update antiquated liquor laws. Jeffrey C. O'Brien, chair of the Food, Beverage and Leisure Group at Minneapolis-based law firm of Lommen Abdo, previewed what to watch for in the Land of 10,000 Lakes on his firm's blog. Notably: taproom carve outs for cideries and Sunday sales.
Minnesota law requires hard cider makers to obtain a wine license, O'Brien wrote. Although locating a cidery within the city limits of the Twin Cities rather than on farmland is legal, there are additional hoops to jump through, he pointed out.
"While non-farm wineries may not achieve 100 percent equality vis-à-vis the farm wineries in the 2017 session, look for a push to allow non-farm wineries to have taprooms that could serve pints, flights and food," O'Brien wrote.
And of course, there's also the "holy grail" of liquor law reform: Sunday sales.
"Despite vehement opposition from some very well-funded interest groups (namely, the Minnesota Licensed Beverage Association, the Minnesota Municipal Beverage Association, the Minnesota Beer Wholesalers Association and the Teamsters), support for Sunday sales has gradually increased in recent years," O'Brien wrote. "The 2015 session saw more 'yes' votes for repeal than ever, and many former opponents of repeal have switched their votes on grounds that repeal is inevitable."
O'Brien added that an attempt to repeal Sunday sales should be expected with Republicans controlling the state Legislature even though the the chairs of key committees are opposed to a repeal.